Download in PDF format
The SOM curriculum committee voted on the LEARN curriculum proposal details in its November and December 2013 meetings. A specific schematic for the LEARN curriculum with three phases, and an assessment philosophy was adopted. Additionally, the subcommittee structure of the Curriculum Committee was reorganized to meet the needs of the new LEARN curriculum.
Curriculum Schematic Phases I II III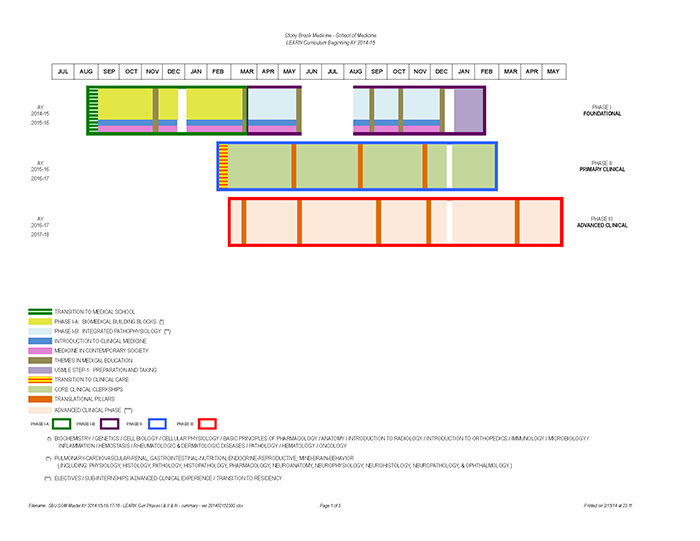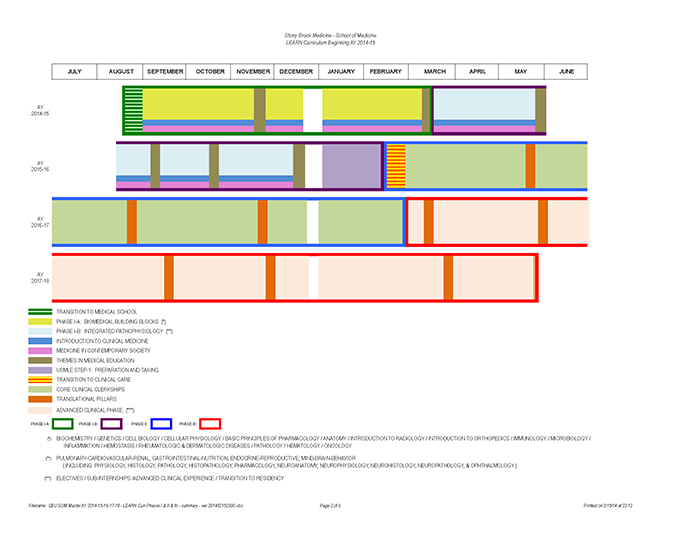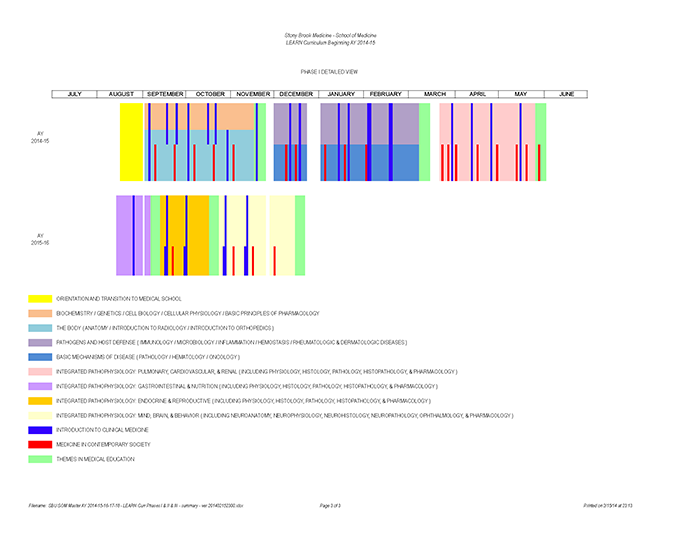 Typical Week in LEARN Curriculum (click to view larger image)


Typical TIME Week (click to view larger image)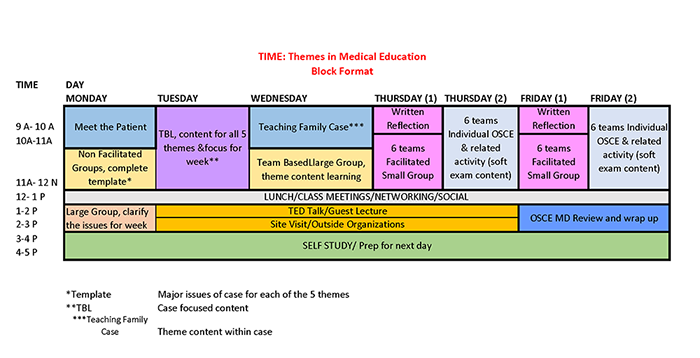 The SOM Curriculum Committee reorganized its subcommittee structure to ensure adequate coordination of the LEARN curriculum. New leaders were selected for the themes of the LEARN curriculum.
REORGANIZATION OF CURRICULUM ADMINISTRATION
Due to the significant curricular changes planned for the LEARN curriculum beginning 2014-2015 academic year, the following is being proposed as an efficient way of connecting the various components of the curriculum in a coherent whole. It also aligns with the team leadership concept approved earlier this year by the Curriculum Committee