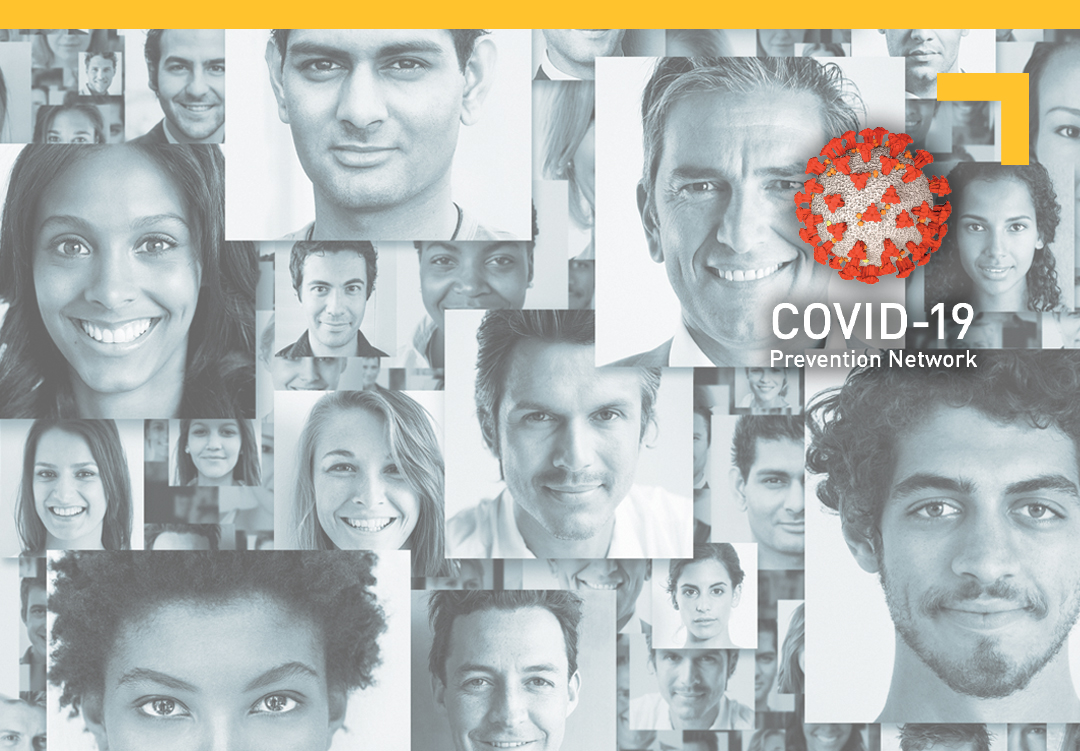 As part of the public health response to help end the COVID-19 pandemic, Stony Brook Medicine has been selected to participate in a Coronavirus Prevention Network clinical trial to test a potential COVID-19 vaccine developed by Novavax to see if it can prevent illness in people who are exposed to the SARS-CoV-2 virus (the virus that causes COVID-19).
Having several different safe and effective COVID-19 vaccines will help to ensure the availability for all. As a participant, you can make a difference in the lives of your family, friends and the community by helping to find a COVID-19 vaccine that works for everyone.


Participants must be age 18 or older and have not tested positive for COVID-19.
Those who are more likely to be exposed to COVID-19 due to their working or living situation are encouraged to enroll. People who are in stable health with preexisting conditions — such as obesity, type 2 diabetes, and chronic kidney, lung, or cardiovascular disease — that put them at a higher risk for developing severe health problems as result of COVID-19 are also eligible.
Unfortunately, no, you cannot participate if you have tested positive for COVID-19. We are only enrolling volunteers who have never had COVID-19.
No, you cannot get infected with SARS-CoV-2 or get COVID-19 illness from the study vaccine. The investigational vaccine is not live, so participants cannot become ill with COVID-19 as a result of receiving the vaccine.
Based on Novavax's phase-two study, participants who received the investigational vaccine have reached protective levels of antibody production lasting for as long as they have been followed in the study. 
Each participant will be monitored over a two-year period, allowing for long-term safety assessment and follow-up.
As a research participant, you are helping to find ways to prevent COVID-19 for yourself, your family and your community.
You are helping to make sure vaccines are safe and effective in people of all ages, genders, races and ethnicities.
You may also learn more about your own health, receive more regular check-ins as part of your study visits, and get early access to a new vaccine.
Yes, participants in the study will receive up to $1,700 for your participation in this study. This amount will be prorated, so you will receive $100 per vaccination visit, $70 per other visit (screening visit, follow-up visit and up to three unscheduled visits per year), and up to $520 for completing a daily eDiary.
The purpose of this study is to test an investigational vaccine made by Novavax, Inc. called NVX-CoV2373. Because this vaccine is not made using infectious virus, it cannot give you COVID-19, the disease caused by the SARS-CoV-2 virus. Investigational vaccine means the vaccine is not approved by the U.S. Food and Drug Administration (FDA). You will receive either the investigational vaccine or a placebo. A placebo does not contain any active ingredient.
Stony Brook Medicine's Advanced Specialty Care in Commack, located at 500 Commack Road, is the primary location site for vaccination. The facility has easy access to parking. Stony Brook will also have a clinical facility available in Mineola.
Regardless of whether you are participating in the clinical trial or not, you should continue to wear a face mask or face covering and continue other preventive and safety measures — frequent hand washing, social distancing, staying home if you are sick, etc.
If you become infected with SARS-CoV-2 and become ill with COVID-19, our study staff will work with you and your primary care physician with your permission to make sure you get the care that you need. We will keep in close contact the entire time you are receiving treatment.
A coronavirus consists of multiple spike proteins that surround it. Scientists have been able to map the structure of this spike protein, which directs how the virus attaches to cells in people. An ideal vaccine will target these spikes and help to create antibodies to block the spike protein from attaching to human cells — preventing an infection.
It's true that the vaccine search for COVID-19 has been happening very quickly, but we're not cutting any corners or skipping any steps. All the usual measures to ensure the safety of study participants and the general public are being followed. Safety is our primary concern.
Stony Brook Medicine has considerable research experience and expertise, as well as active involvement within the community. We will be with you every step of the way and are here to answer any questions you may have throughout the study. 
While there is still much to be learned about the coronavirus, there is a fair amount of misinformation circulating about the virus. The World Health Organization has dispelled several myths related to the virus by answering questions that include:
Should people wear masks while exercising?
Is COVID-19 caused by a virus or bacteria?
Can thermal scanners detect COVID-19?
Can eating garlic help prevent infection with the new coronavirus?

Visit the COVID-19 Vaccine Clinical Trial registration page to complete a screening survey for the clinical trial. If you are eligible to participate, a representative will reach out to you with further information.

For more FAQs, visit the COVID-19 Prevention Network site.
Learn more about the trial now
by reading our
frequently asked questions
. Have other questions or want to discuss the vaccine trial? Please call us at (631) 638-COVID (2684) or email
SBRVP_Research@stonybrookmedicine.edu
.