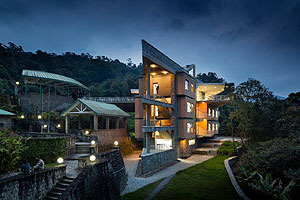 Centre Valbio
Ranomafana, Madagascar
SBU Advisor: Peter Small, M.D.
International Site Coordinator: Patricia Wright, Ph.D.
Centre ValBio was established by Stony Brook Professor Patricia Wright in the eastern rainsforest adjacent to the Ranomafana National Park in Fianarantsoa, Madagascar. A core mission of the center is to reduce poverty in the area and encourage environmental conservation. In an effort to enhance healthcare to the underserved indigenous population of the area, Stony Brook is creating a Global Health Institute and has partnered with a newly formed NGO, Pivot, to be based at Centre ValBio. Medical students are encouraged to explore clinical and research opportunities in this remarkable setting.
http://www.stonybrook.edu/happenings/facultystaff/the-stony-brook-global-health-institute-will-bring-together-research-conservation-and-outreach/