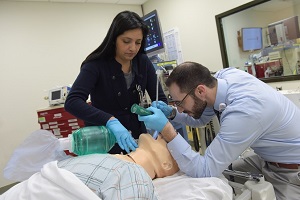 Stony Brook Medicine sponsors more than 55 ACGME accredited residencies and fellowships in a broad range of specialties, as well as the School of Dental Medicine's residency and fellowship programs. We are home to more than 700 residents and fellows who train in varying specialties at our home institution and affiliated hospitals, Southampton Hospital, and at John T. Mather Memorial Hospital. Working in coordination with these affiliated hospitals, we provide the clinical education of residents and fellows, as well as clinical research opportunities and comprehensive primary and specialty care experiences.
At Stony Brook Medicine, we strive to maintain an academic environment committed to the highest standards in education and medical care that would foster excellence in the education of physicians during residency and fellowship training. Our mission is to improve the lives of our patients, families and communities, educate skilled healthcare professionals and conduct research that expands clinical knowledge.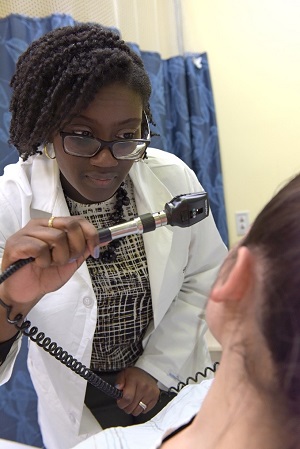 The office of Graduate Medical Education provides institutional oversight and support for all residents and fellows, faculty and coordinators at all of our affiliated sites. We offer support to our training programs in maintaining accreditation standards to ensure an outstanding educational experience for our trainees. The GME office is responsible for essential administrative functions for residents and fellows, including the maintenance of permanent records, and credentialing. GME staff is available to assist and answer any questions you may have regarding residency or fellowship training at Stony Brook Medicine.
Resident/Fellow Wellness
As a resident/fellow at Stony Brook Medicine, there are many resources available to you to help manage the daily demands of being a physician.
Professional Quality of Life Scale (Burnout Self-Assessment)
Physician Wellbeing Task Force
Marsha Tanenberg-Karant, M.D. provides free psychiatric consultations for residents and fellows. She can be reached at 631-444-2570.
Previous Wellness Events:
December 1, 2017 - Puppy Social
January 26, 2018 - Ronald Epstein, M.D., author of Attending: Medicine, Mindfulness, and Humanity will be at Stony Brook Medicine to discuss Mindful Practice.