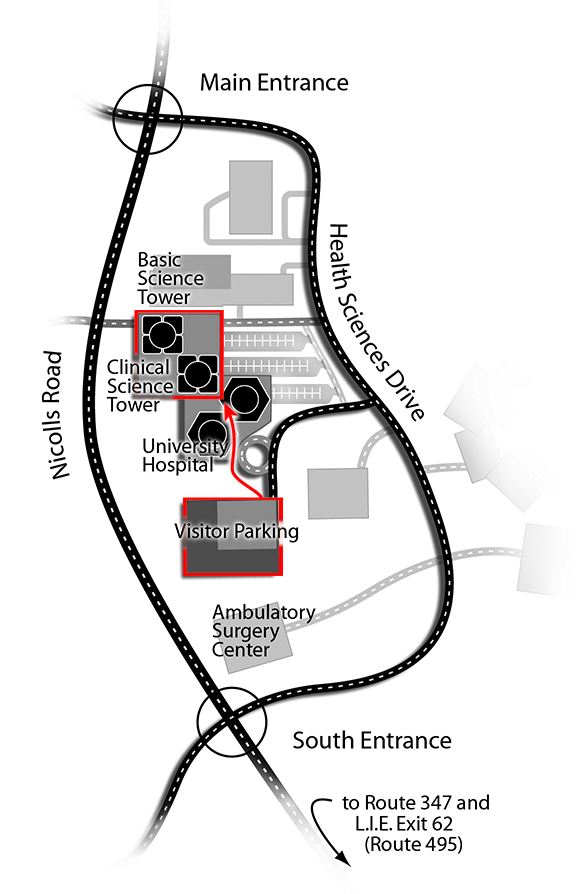 Directions to Campus: Print Map
(LIE, I-495) to Exit 62 - Nicolls Road North (Route 97) 8.5 miles. The main entrance to Stony Brook University Hospital and Health Sciences Center is on the right (2nd traffic light north of Rt. 347). Park in the Hospital visitors' parking lot (pay park) and enter the main entrance of the hospital (you are on level 5). Proceed to the information desk in the lobby for the location of the escalators in the Health Sciences Center. Take the escalators down to level 3.

Directions to our Suite: Print Map
Our offices are inside the Health Sciences Library located on level 3. Enter the Library's main entrance and walk straight past the courtyard. Turn left just beyond the courtyard. Make the first right to our offices in suite 151.
To find the campus via GPS, enter the address "100 Nicolls Road, Stony Brook, NY 11790."