Our group wants to understand the molecular mechanism of signaling proteins and how small molecule ligands and drugs can modulate their activity.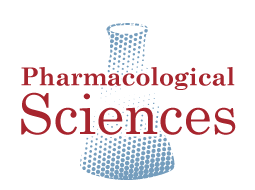 We are focusing on two projects:
NEWS
---
09/2016
September was a great month! Markus was awarded the Excellence in Early Career Research Award from the Stony Brook University School of Medicine. He was also the first place winner for his entry on Effective Communication for Physician Scientists for the "Innovations in Research Education Award" from the American Association of Medical Colleges. 04/2016 Emilie Bouda was awarded the prestigious National Science Foundation Graduate Research Fellowship! Congratulations Emilie and welcome to the Seeliger lab!
06/2016
Ivan Lebedev successfully defended his dissertation and graduated with his PhD in Biochemistry and Structural Biology. Warmest congratulations, Dr. Lebedev!
03/2016
Congratulations to Maja for winning the Undergraduate Recognition Award in the category of Academic Excellence!
08/2015
Agatha Lyczek is an MSTP student from NYC who joined the Seeliger lab this summer. Welcome Agatha!
06/2015
Congratulations to Zack Foda on his graduation! Zack was the recipient of the prestigious Presidential Graduate award, only five of which are awarded each year University-wide. Dr. Foda will be returning to medical school to complete the MD portion of his MD-PhD. All the best, Zack!