Avigdor Leftin, PhD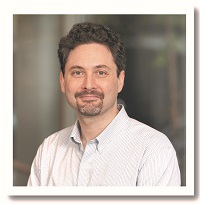 Assistant Professor of Radiology
Bahl Center for Metabolomics and Imaging
Stony Brook Cancer Center
Assistant Director Preclinical MRI
Member Graduate Program Biochemistry and Structural Biology
Education:

Postdoctoral. Department of Medical Physics, Memorial Sloan Kettering Cancer Center
Postdoctoral. Department of Chemical and Biological Physics, Weizmann Institute of Science
Ph.D. Department of Chemistry and Biochemistry, University of Arizona
B.Sc. Department of Chemistry, Florida Atlantic University
Honors:
2008-2009, Biological Physics Program Award, University of Arizona
2010, Travel Award, MIT/NIH Winter School on Biomolecular Solid-State NMR
2011-2012, Feinberg Postdoctoral Fellowship, Weizmann Institute
2012, Visiting Scientist Award, National High Magnetic Field Laboratory, Florida
State University
2011-2012, Fulbright Scholar, Bureau of Education and Cultural Affairs, United
States Department of State
2012-2014, International Research Fellowship Program Award, National Science Foundation
2016-2018, Ruth L. Kirschstein National Research Service Award, National Cancer Institute, National Institutes of Health.
2019-2022, Bahl Center for Metabolomics and Imaging Junior Professorship, Stony Brook Cancer Center, Stony Brook University
Publications:
Please click here to see a full list of articles published by Dr. Leftin on PubMed.
Research Interests:
Dr. Avigdor (Avi) Leftin's research work focuses on biomolecular magnetic resonance spectroscopy and imaging. He has worked in practically all aspects of NMR and MRI from hardware to methods development and computer simulation to in vitro and in vivo applications. His multidisciplinary research laboratory currently focuses its efforts on cellular and metabolic aspects of cancer specifically related to immune system function and therapy Please click here to be redirected to Dr. Leftin's website.
Contact Information:
Stony Brook University
Renaissance School of Medicine
Department of Radiology
HSC Level 4, Room 120
Stony Brook, NY 11794-8460
Phone: 631-216-8098
Fax: 631-444-7538
Email: Avigdor.Leftin@stonybrookmedicine.edu