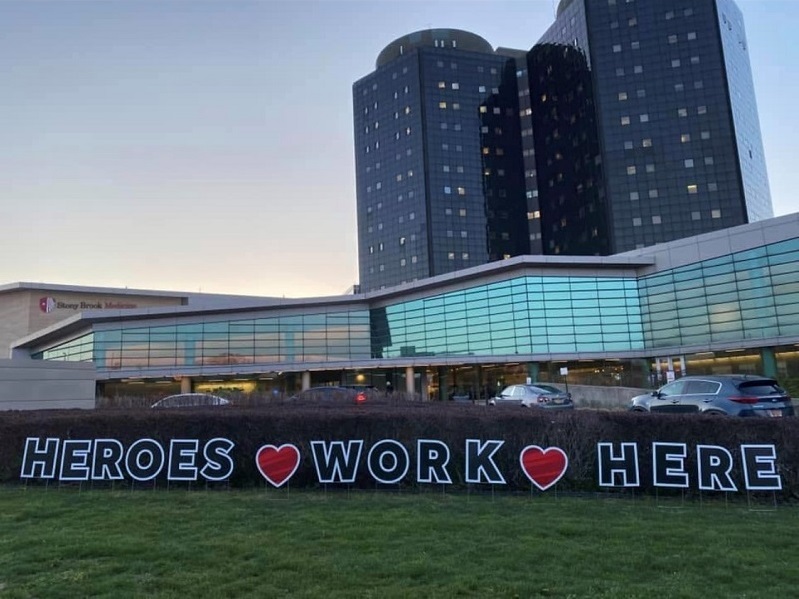 As you can imagine, the COVID-19 pandemic has impacted our daily lives here on Long Island. Yet, we remain "Stony Brook Strong"—our newest slogan.  We think you'll find that the flexibility and adaptability of our program, residents, fellows, faculty, and hospital are clear strengths at Stony Brook Children's! 
New York, including our local area in Stony Brook, was hit hard with COVID starting in early March. Our hospital's Incident Command Center was activated on March 2nd and rapidly expanded bed capacity and obtained sufficient ventilators to meet the needs of our community.  All residents, fellows  and hospital staff were trained in proper PPE usage. COVID testing triage tents were set up on the main campus for "drive-through" testing.  Our hospital maintained the ACGME Pandemic Emergency Level 3 status in April and May 2020. Some of our pediatric residents were redeployed to adult COVID units for a brief period of time, as were residents of all other programs in our hospital.  To assist our adult medicine colleagues, our pediatric floors accepted patients up to 30 years of age, and our pediatric emergency room cared for patients up to 25 years of age.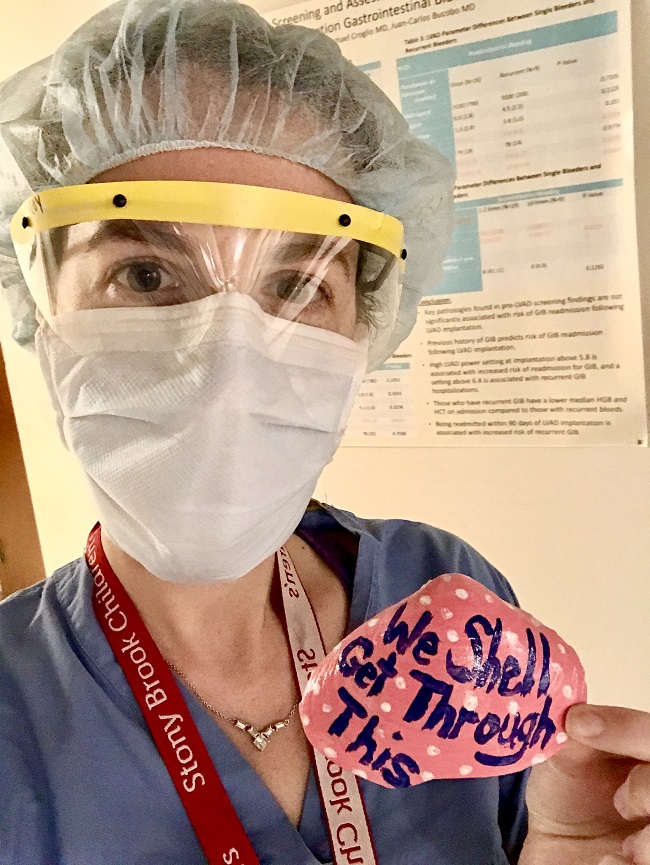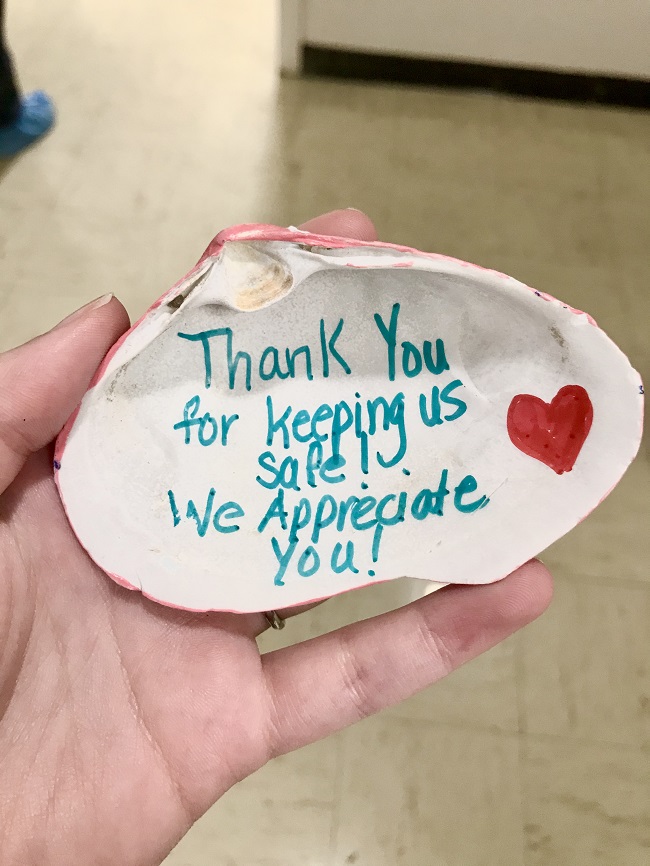 We are also proud of our institution's involvement in cutting-edge research, national clinical trials, and many COVID-related research projects. Our hospital's collaboration among departments and subspecialties and centralized communication enabled us to have relatively low COVID mortality rate and significant success in treatment of patients infected with COVID-19. As time progressed and we began to see the newly identified "Multisystem Inflammatory Syndrome in Children" (MIS-C), our own pediatric faculty immediately developed an outstanding collaborative educational webinar, which helped our department gain better insight into this rapidly evolving disease.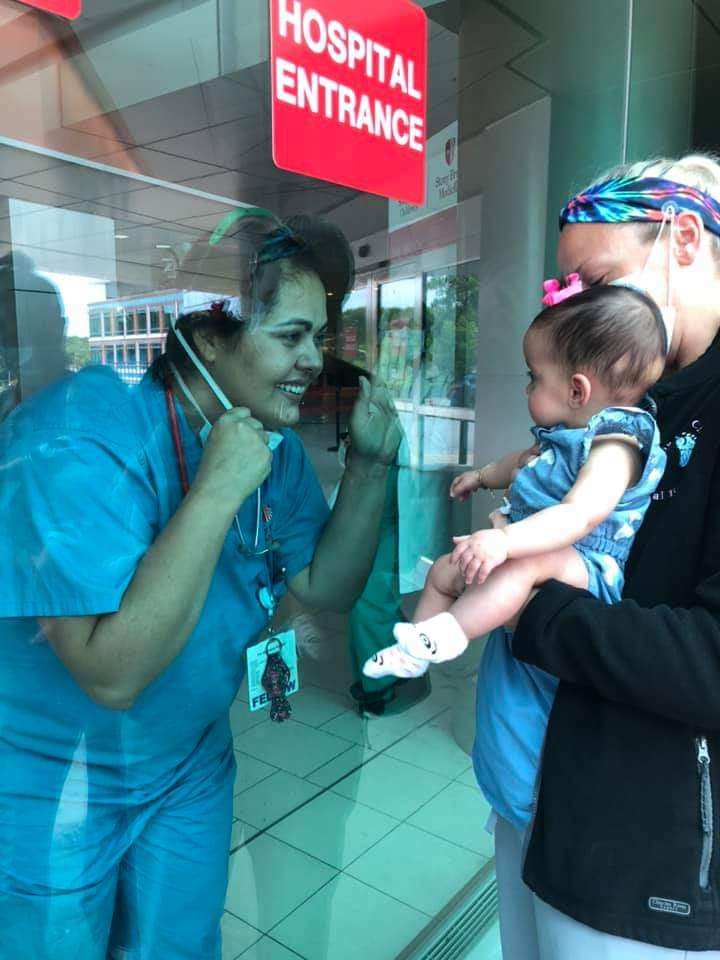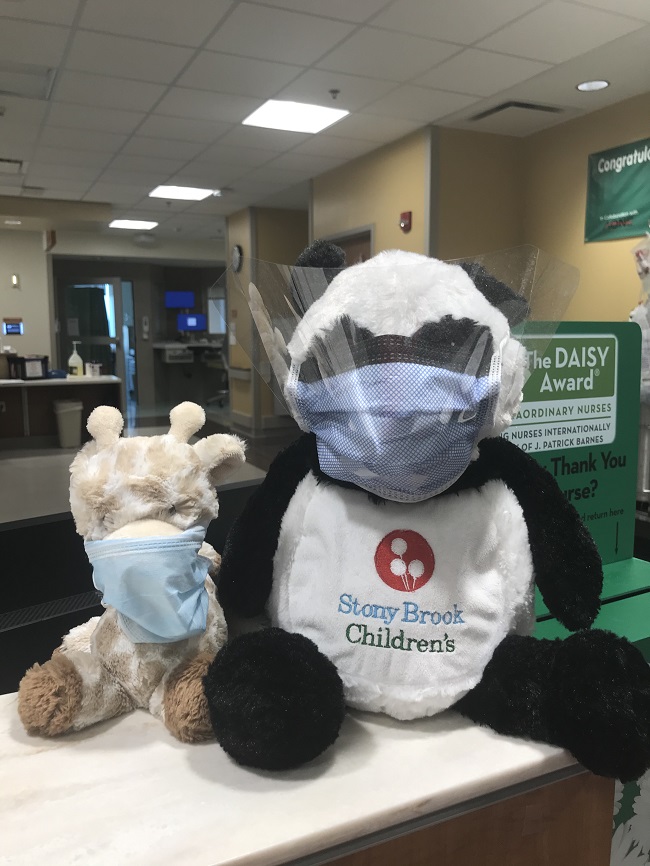 As of the summer of 2020 approached, our hospital and surrounding community have seen a dramatic decline in COVID-related admissions. All outpatient offices are open, and elective surgeries have resumed. The outpatient offices have a significantly different patient flow to ensure the safety of our patients, staff, and providers. Several levels of screenings have been instituted, and waiting room spaces have been reconfigured. In our primary care offices, well checks are scheduled for specific time slots and "non-COVID sick" patients have separate appointment times at the offices. All patients with COVID or potentially COVID-related symptoms are seen at one designated office designed to handle the needs of these patients. In accordance with CDC guidelines, nebulizer treatments, throat cultures, nasal swabs or other potentially aerosolizing procedures are all peformed only in the designated COVID office where appropriate precautions have been instituted. Our offices are also conducting telehealth visits, and our residents have gained a new important skill set in learning to see patients virtually.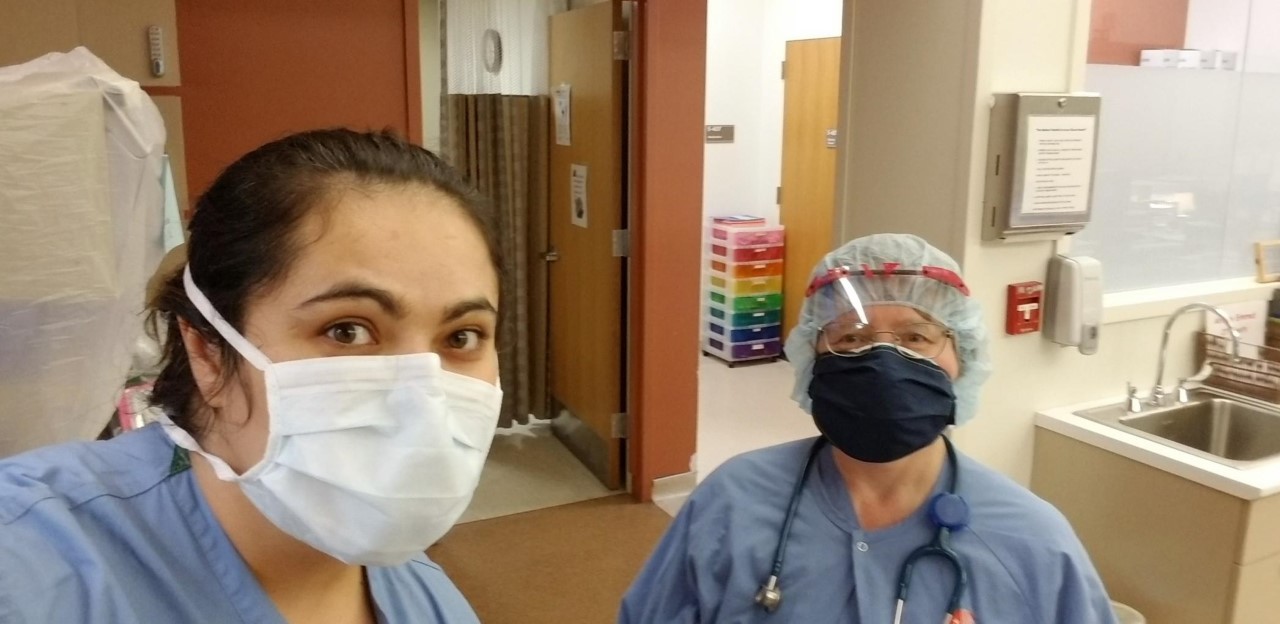 Back in March 2020, at the start of the pandemic, our fellowship program immediately adapted not only to meet the needs of our patients and families, but also those of our fellows. Below are the highlights:
Most of our conferences and meetings were converted to virtual formats. We have had wonderful success maintaining engagement, communication, support and education. Our excellent faculty jumped right in to accommodate the change to virtual teaching where applicable and received training on the functionality of Zoom. Of course, faculty teaching rounds and family-centered rounds are still conducted in person at the same quality and frequency as they had been pre-pandemic.
NICU resident morning report is now a hybrid between in-person and virtual morning report. Our fellows and residents on inpatient rotations gather in conference rooms equipped with video and speaker capabilities where they maintain social distancing. We have great cases, excellent faculty participation, wonderful resident presentations, and learning for everyone. We use the Microsoft Teams application for this conference, since it's a HIPAA compliant platform.
Our conferences have all been converted to a virtual format on Zoom. 
 NRP training was conducted, with careful protections set in place for all incoming fellows.
Mock codes are still practiced with a mix of virtual and in-person sessions to allow for appropriate social distancing.
Mentors and mentees, advisors and advisees are still meeting, sometimes virtually and sometimes just socially distanced. Our beautiful campus and hospital have many locations outside of the typical office spaces for these meetings to occur if our fellows and faculty are looking to meet in a more casual space.
Our Annual Pediatric Research Day, which was scheduled at the peak of the pandemic, was rapidly transformed into a beautifully organized "Virtual Research Week," which was able to highlight all of the scholarly work done by our residents and fellows. The sessions were professionally delivered, complete with platform presentations, virtual poster presentations, and session moderators. 
It is no surprise that our fellows have been incredibly supportive of each other. Even though it can be a stressful time for everyone, they all manage to make each other laugh, feel supported, and enjoy their time as neonatal fellows.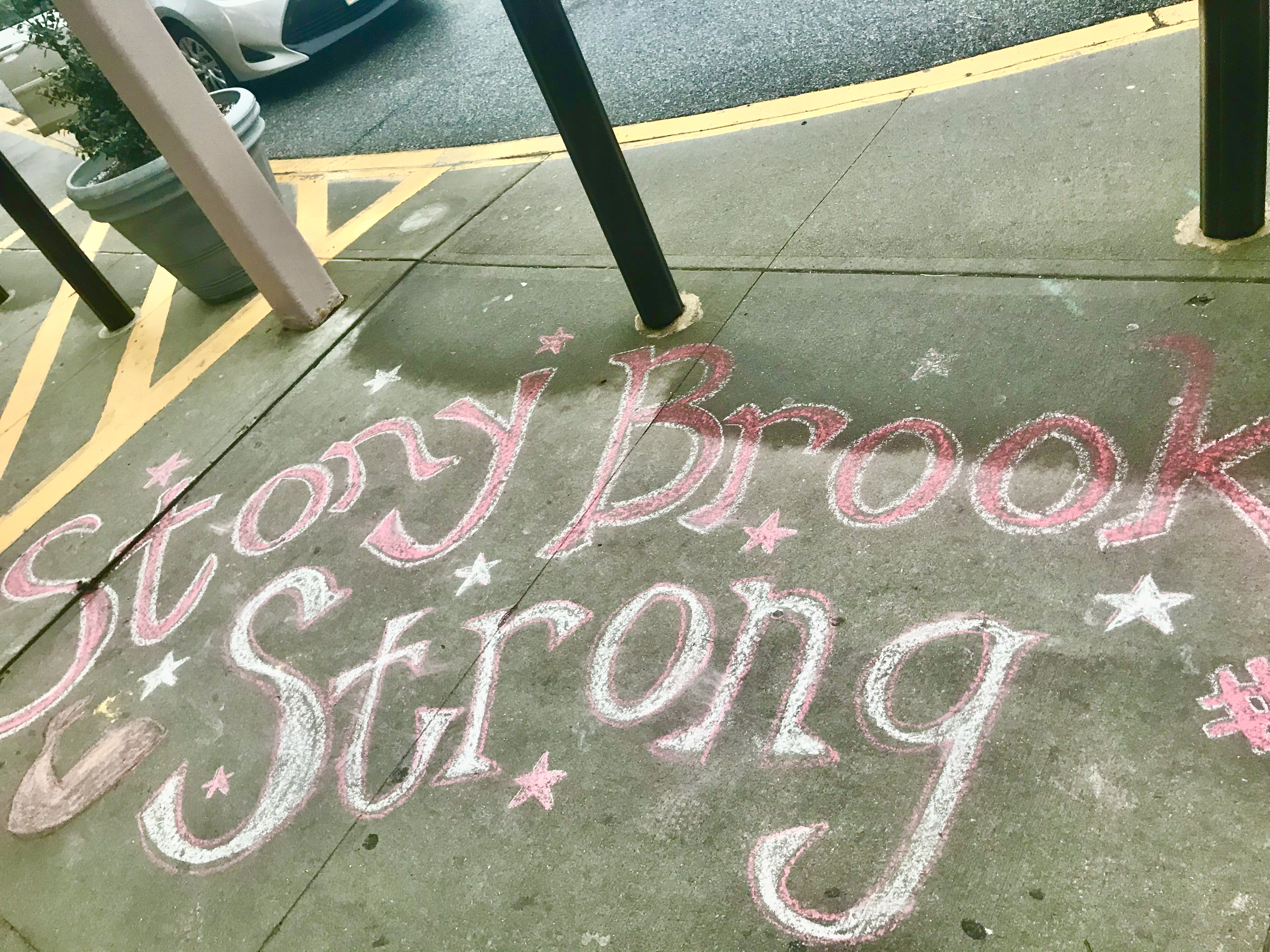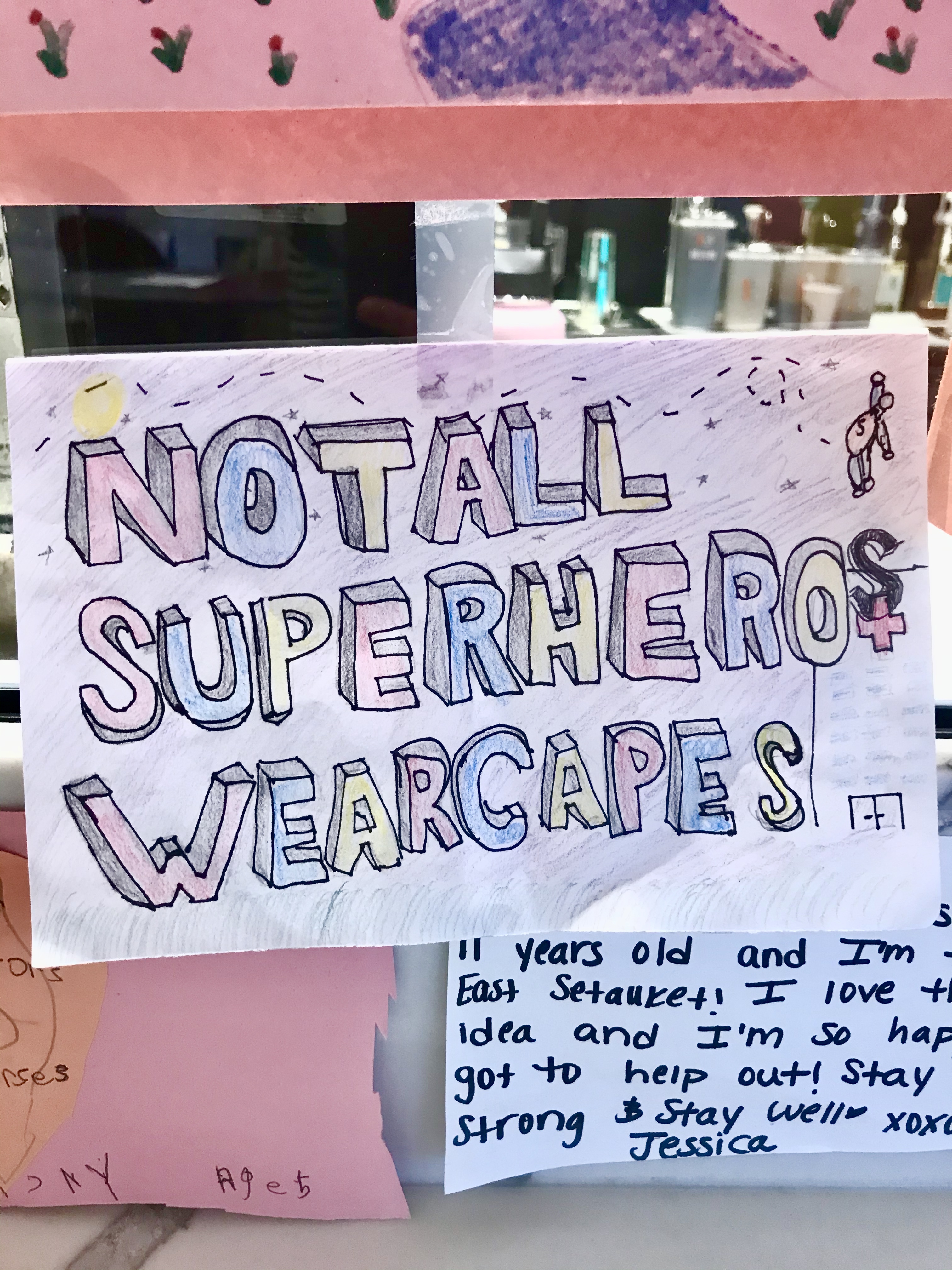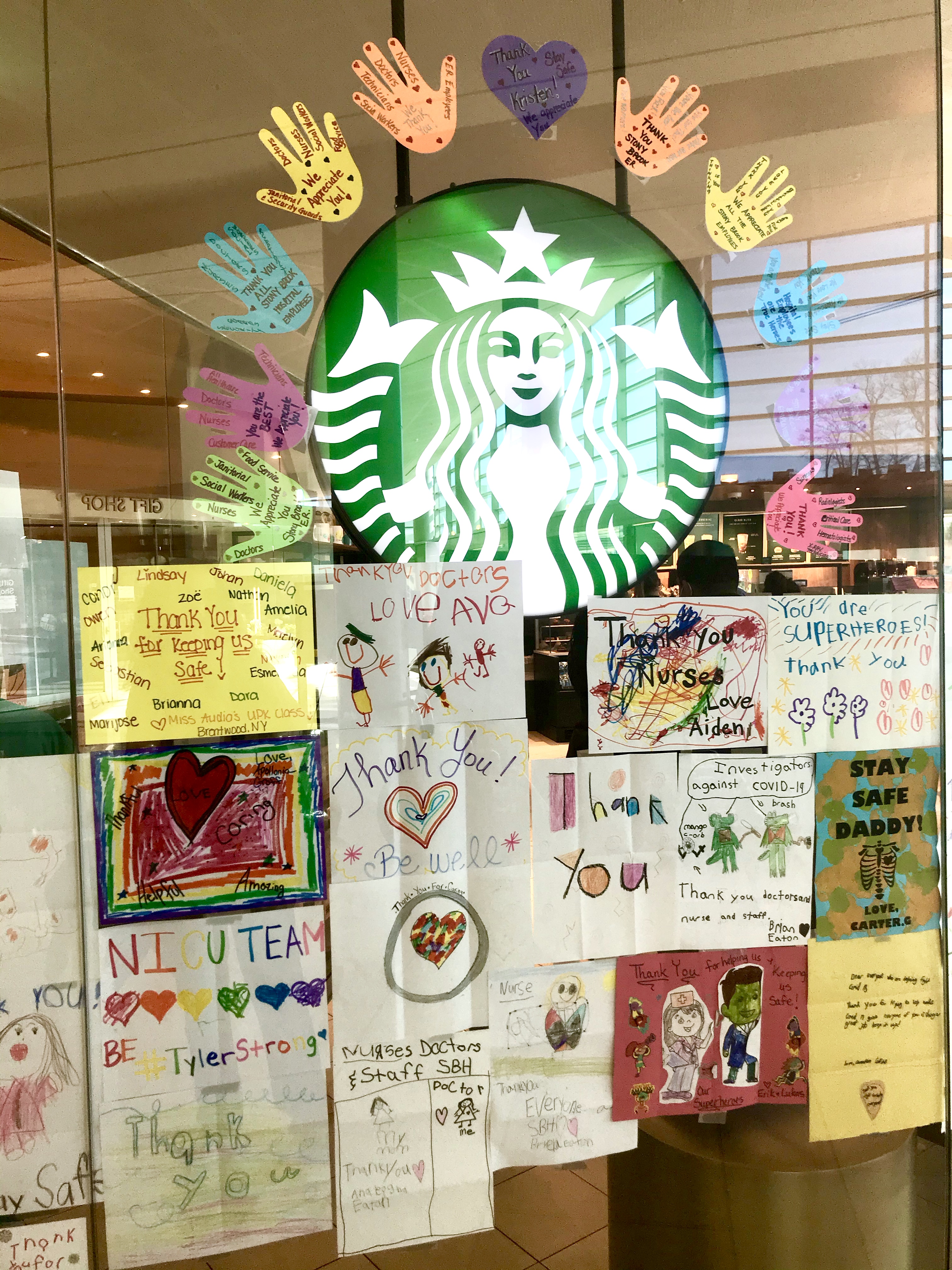 We have sufficient PPE for everyone to do their job and stay protected. Our institution is also extremely fortunate to have amazing graduate programs and facilities that jumped in and created face shields and even gowns on their 3D printers.
We know that if you choose to join Stony Brook Neonatal-Perinatal Medicine for your fellowship, you'll not only receive phenomenal education and training in neonatology, but you'll become part of something special -- our Stony Brook NICU family!