Welcome to our laboratory website
Our laboratory focuses on developing innovative imaging technologies and apply them to study normal and abnormal brain anatomy, physiology, metabolism and function in animals and humans, with emphasis on bi-directional translational research. Our research group consists of MRI engineers, MRI application scientists, and physician scientists, working collaboratively to advance MRI technologies and their biomedical applications.
If you are interested in volunteering to perform research in our lab, pls submit your request here. Thank you.
---
Our MRI technical expertise includes:

T1, T2, spin-density T1rho structural MRI,
diffusion-tensor imaging,
functional MRI (fMRI),
resting-state fMRI (rsfMRI), arterial spin labeling,
susceptibility weighted imaging,
dynamic contrast enhanced MRI,
dynamic susceptibility enhanced MRI,
quantitative BOLD fMRI (qBOLD),
intravoxel incoherent motion (IVIM),
fat imaging,
metabolic imaging,
MR spectroscopy (MRS),
combined MRI/PET technologies.
---
We also collaborate closely with clinicians to study a range of diseases, including multiple sclerosis, cancer (breast, neuro, prostate, soft tissue) stroke, TBI, diabetic retinopathy, glaucoma.

We also apply imaging technologies to evaluate innovative treatment strategies. In addition to MRI, our laboratory also has expertise in behavioral measures, functional outcome measures, image analysis, immunohistology, PET imaging, radiochemistry. We also offer research opportunities to highly motivated and ambitious undergraduate, MD, Master, and high school students and other trainee at all levels. Check out Join our team tab for scholarship/stipend opportunities.
ANNOUNCEMENTS
Regeneron Science Talent Search& Winner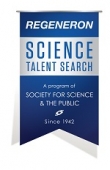 Jan 2019

The Society for Science & the Public is proud to announce that Vincent Zhang (from Sachem High School) has been named a top 300 scholar in the 78th Regeneron Science Talent Search—the nation's oldest and most prestigious science and mathematics competition for high school seniors. A listing of all 300 scholars can be found here. Almost 2,000 students entered the competition this year. Vincent Zhang's mentor is Tim Duong, PhD. Vincent Zhang will receive $2,000, and their school will also receive $2,000 to use toward STEM-related activities. Vincent Zhang could also be named as one of 40 Finalists, who each receive $25,000 and are invited to Washington, DC for the final competition in March. The top prize for the most promising emerging STEM leader in the United States is $250,000.



Radiology, SOM and SBU are excited to host the IEEE Milestones Dediction of Dr. Paul Lauterbur's Invention of MRI
Sept 5th, 2018 5:30pm MART Auditorium
Unveiling of the IEEE Milestones Plaque, Sept 5, 2018

| | |
| --- | --- |
| | |
| Left to right: Ken Kaushansky (SBU SOM Dean), Nick Golas (Long Island IEEE president), Tim Duong (Professor, Radiology VC for Research), Tom Coughlin (IEEE President-Elect) | Left to right: Nick Golas (Long Island IEEE president), Sam Stanley (President SBU), Tim Duong (Professor, Radiology VC for Research), Tiom Coughlin (IEEE President-Elect) |