Posted by Stony Brook Surgery on August 9, 2012
By Dana A. Telem, MD, of the Stony Brook Bariatric and Metabolic Weight Loss Center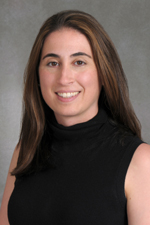 Making the decision to get weight loss surgery is a life-changing event. Once the decision is made, there are several operations from which to choose. Choosing a specific surgical approach requires a lot of thought and thorough discussion. It depends on multiple factors.
Currently, the most common weight loss procedures performed are the gastric bypass, sleeve gastrectomy, and gastric band. In recent years, the outcomes and long-term efficacy of the gastric band have come under scrutiny, with many experts stating it is time to "abandon the band."
A randomized controlled trial recently reported at the annual meeting of the American Society for Metabolic and Bariatric Surgery has added more fuel to the "anti-band" fire.
The study, presented by Luigi Angrisani, MD, a world-renowned bariatric surgeon and director of the general and laparoscopic surgery unit at Giovanni Bosco Hospital in Naples, Italy, involved 51 patients who were randomized from January to November 2000 to either laparoscopic adjustable gastric banding or laparoscopic Roux-en-Y gastric bypass.
In the banding group, mean age was 33.3 years and mean body mass index (BMI) was 43.4 kg/mm²; in the bypass group, mean age was 34.7 years and mean BMI was 43.8 kg/mm². Ten years after surgery, 81.4% of the banding group and 87.5% of the bypass group remained.
No one bariatric procedure is 100% effective and, thus, abandoning the band appears
premature at this time, as select patients have the potential to have good outcomes with banding.
At 10 years, of the 22 remaining banding patients, 9 (41%) required reoperation and band removal, leaving 13 for weight loss evaluation. Of the 13, 6 (46%) had insufficient weight loss (BMI of >35 kg/m²) and were considered failures. In contrast, of the 21 bypass patients, mean BMI dropped from 43.8 to 30.4 kg/m²; and only 20% of patients had insufficient weight loss.
This data mirrors results from both Europe and America, which demonstrates that at 5 to 10 years only 25-50% of patients who undergo gastric banding will maintain sufficient weight loss.
In addition, there is a significant rate of reoperation following gastric band placement, with some studies suggesting band removal rates as high as 33%. This data has led many surgeons to recommend sleeve gastrectomy or gastric bypass instead of gastric banding, and to reserve gastric banding for a select patient population.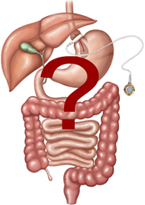 In particular, performance of sleeve gastrectomy in lieu of gastric banding is gaining momentum.
Increased performance of sleeve gastrectomy as a primary weight loss operation is attributed, in part, to technical ease as well as elimination of the malabsoprtive component, compared with gastric bypass. Although only seven years of data are available, analysis of the Bariatric Outcomes Longitudinal Database (BOLD) data demonstrates metabolic and weight loss outcomes superior to those of the adjustable gastric band, and approaching those of the gastric bypass.
Proponents of gastric banding, however, cite the favorable short-term safety profile of the device and its reversibility as reasons to not "abandon" the band quite yet in favor of more invasive procedures.
Regardless of the operation that is selected, no one bariatric procedure is 100% effective and, thus, abandoning the band appears premature at this time, as select patients have the potential to have good outcomes with banding.
Bariatric surgery remains an exceptional tool to aid with weight loss, improve weight-associated co-morbidities, and serve as the initial step in establishing a healthy and active life-style. As such, each bariatric operation should be carefully selected and tailored to the individual for maximal success.
It is important to consider all these options when deciding about weight loss surgery.
If you are considering weight loss surgery, a discussion with one of our surgeons at the Bariatric and Metabolic Weight Loss Center can help you figure out which procedure is best for you; call 631-444-2274 (BARI) for a consultation/appointment.