The Division of Vascular and Endovascular Surgery, in partnership with the American Board of Venous and Lymphatic Medicine, and supported in part by a grant from the American College of Phlebology Foundation, offers a one-year fellowship to qualified candidates to provide training in the AMA self-designated practice specialty of phlebology.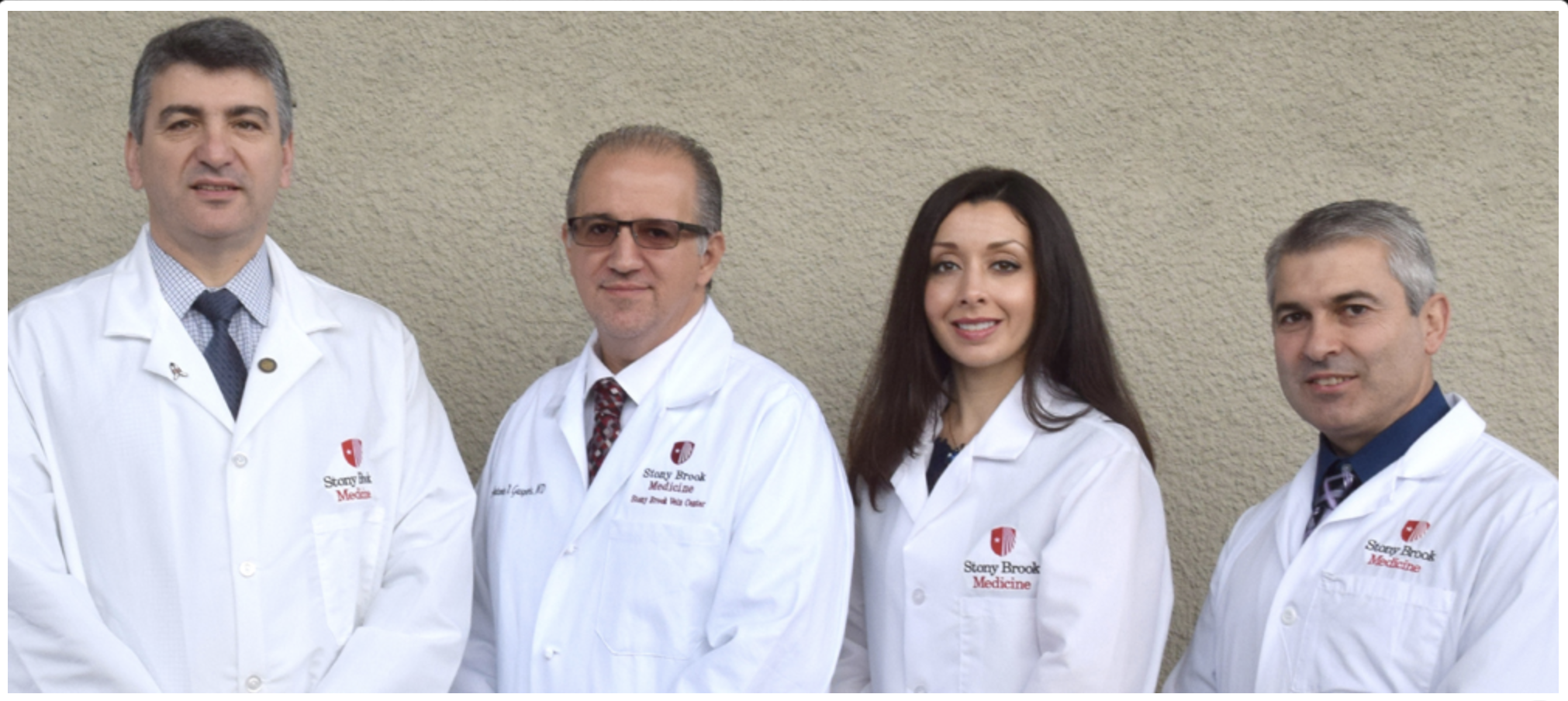 ---
The program is designed to train fellows in the diagnosis and treatment of deep and superficial venous disease through a comprehensive curriculum of fundamental principles, diagnostic evaluation, treatment, and adjunctive education.
Common disorders seen in our practice include varicose veins, spider veins, acute venous thrombosis, chronic venous obstruction, venous compression syndromes, pelvic congestion syndrome, venous malformations and venous ulcers. Treatments offered include endovenous ablation, phlebectomy, sclerotherapy, thrombolysis, venous stenting, and embolization, and ulcer care.
Fellows train at the Center for Vein Care, under the director, Antonios P. Gasparis, MD, Professor of surgery. Fellows will have the opportunity to clinically evaluate and treat patients with a wide range of venous pathologies. Our practice locations span across Suffolk County, Nassau County, and Manhattan, offering a diverse demographic of patients with venous disease.
At Stony Brook University Hospital, fellows will gain inpatient clinical exposure to acute venous disease by being part of the venous thromboembolism (VTE) service which is run by the associate program director, Angela A. Kokkosis, MD, Associate Professor of surgery.
The fellows will also work with world-renowned faculty member, Nicos Labropoulos, PhD, Professor of surgery and director of the Non-Invasive Vascular Laboratory, on venous imaging and research projects.
Both the Center for Vein Care and Vascular Lab are fully accredited by the Intersocietal Accreditation Commission.
Our Faculty and Residents actively contribute and present for national committees and organization events. See some of our past submissions below.  
For more information and/or to apply, please email coordinator of the Stony Brook Venous and Lymphatic Medicine Fellowship Program
Program Coordinator: Tiana Martucci
Phone: (631) 444-2037 | Fax: (631) 444-8988
---
Resources available to fellows during their training include a formal rotation in the Vascular Lab; clinical case library; simulation (using simulation models, the fellow will learn how to use the latest non-surgical techniques to treat vein disease); and online literature.
Our Surgical Simulation Lab, under the direction of Apostolos K. Tassiopoulos, MD, Professor of surgery and chief of vascular and endovascular surgery, provides a valuable simulation training experience to benefit fellows and advance their skills.
There is direct participation between each fellow and faculty in support of research and scholarly activity to advance the fellow's knowledge of basic principles of research.
---
Fellows are required to participate in clinical research, publish at least one paper, and present in at least one national meeting. They are also required to take part in weekly conferences (journal club, M&M, vascular weekly meeting, Vascular Lab QA; Center for Vein Care QA).