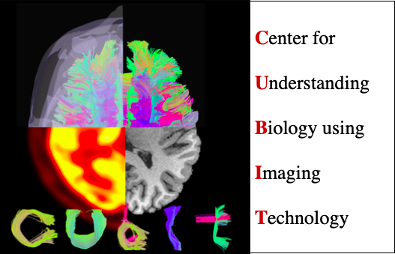 The Center for Understanding Biology using Imaging Technology (CUBIT) uses advanced imaging modalities to investigate neuropsychiatric disorders and their treatment. The group makes important discoveries related to psychiatric disorders as well as developing new radioligands and techniques for quantification and analysis.
 
 
 
Neuroinflammation and MDD
Circadian Dysfunction and Depression
Cognitive Decline in Aging Populations

CUBIT recently received a research grant to study the use of non-steroidal anti-inflammatory medications (NSAIDs) to reduce neuroinflammation and depressive symptoms. 

 

CUBIT is running an ongoing clinical trial evaluating the use of sleep deprivation to temporarily relieve depressive symptoms. 

 

CUBIT is utilizing multi-imaging technologies to study cognitive decline in aging populations.

 
 
 
PTSD
Personalized Treatment of Depression
 Opportunities at CUBIT

Stony Brook University School of Medicine aims to determine a pretreatment marker of the effectiveness of nasal continuous positive airway pressure (CPAP) treatment during sleep in post-traumatic stress disorder (PTSD) patients.  Nasal CPAP can alleviate sleep disordered breathing (SDB), which has been shown to contribute to PTSD.  Dr. Huang will test the hypothesis that nasal CPAP treatment decreases the secretion of molecules that cause inflammation, reducing brain inflammation and resulting in improved PTSD symptoms.

CUBIT has just completed data collection for a five-year clinical trial whose goal was to advance personalized antidepressant treatment using PET/MRI imaging.  Dataset to be posted.

 
---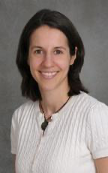 Director of CUBIT
Christine DeLorenzo, PhD, earned her doctoral degree in Biomedical Engineering at Yale University. After completing a Postdoctoral research fellowship in the Division of Molecular Imaging and Neuropathology at Columbia University, Dr. DeLorenzo was appointed Assistant Professor of Clinical Neurobiology at Columbia University. In 2012 she was appointed Assistant Professor of Psychiatry and Assistant Professor of Biomedical Engineering at Stony Brook University. In 2016 she was promoted to Associate Professor. Currently, Dr. DeLorenzo has three active R01 research grants.
---
Faculty/staff
Faculty

Stephanie Brown, PhD

Kenneth Gadow, PhD

Chuan Huang, PhD

David Hsu, PhD

Ricardo Caceda, MD, PhD

Richard Rosenthal, PhD

Psychiatric Nurse Practitioner

Post-doctoral Research Fellow

Diane Kim, PhD

Yael Deri, PhD

PhD Candidates

Kathryn Hill, MD-PhD Student

Clinical Psychologist and Psychological Raters

Greg Perlman, PhD

Michala Godstrey, B.A.

Study Coordinators

Senior Programmer

IT Support

Senior Scientific Advisor