SBMS Trainee: Kaixuan Li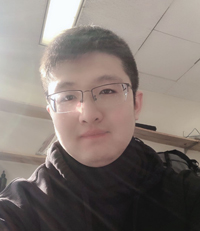 Graduate Advisor: Peter Tonge
Clinical Advisor: Jules Cohen
Graduate Program: Chemistry
Email:


I am currently a Ph.D. student in Dr. Peter Tonge's group in Chemistry Department. I received my B.S. in Medicinal Chemistry from China Pharmaceutical University. I joined Dr. Qingfa Zhou's lab as a leader of National College Students' Innovation Program to do my undergraduate research focusing on phosphine-catalyzed domino reactions. With the financial support from my university, I did my internship about chemical synthesis of natural cyclotide MCoTI-I in Dr. Julio A. Camarero's lab at University of Southern California. These valuable undergraduate research experiences support me to work on my current research project on development of PET imaging tracers for measuring the target occupancy of BTK in breast cancer. Significantly, our PET radiotracers are expected to facilitate the optimization and validation of existing Btk inhibitors and the discovery and development of new BTK drugs. In addition, this method could be used to identify breast cancer patients who are suitable for treatment with personalized dosage regimen of BTK inhibitors to obtain the maximum therapeutic effects in the clinic. I am grateful to my advisor, Dr.Tonge and SBMS program for providing me with an opportunity of working with my clinical advisor, Dr. Jules Cohen to engage in translational medicine.