SBMS Trainee: Erika Deppenschmidt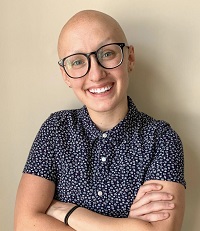 Graduate Advisor: Dr. Holly Colognato, PhD
Clinical Advisor: Dr. Simona Treidler
Graduate Program: Molecular and Cellular Pharmacology
Email: erika.deppenschmidt@stonybrook.edu

I am entering my fourth year as a PhD student in the Molecular and Cellular Pharmacology Department at Stony Brook. My concentration is in muscle stem cell maintenance of quiescence and activation. I received my bachelor's degree in chemistry with a minor in mathematics from Notre Dame of Maryland University. During my senior year of undergrad, I worked full-time in addition to being a student and athlete. I interned in a pharmacology lab at Johns Hopkins University School of Medicine. Here is where I fell in love with the biological side of science, and furthermore, pharmacology. In my free time, I enjoy traveling any chance I can get, being a part of the Stony Brook Consulting Club, mentoring students , and spending time with my family, friends and cat!
Short project description:
I will use patient derived induced pluripotent stem cells (iPSCs) to study differences in stem cells proliferation, differentiation and activation in regards to muscular dystrophies.