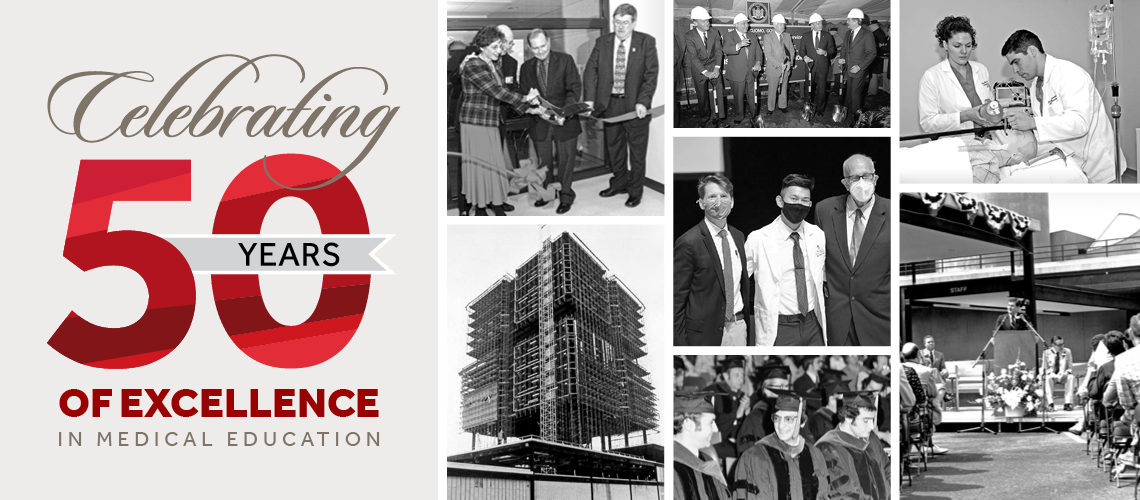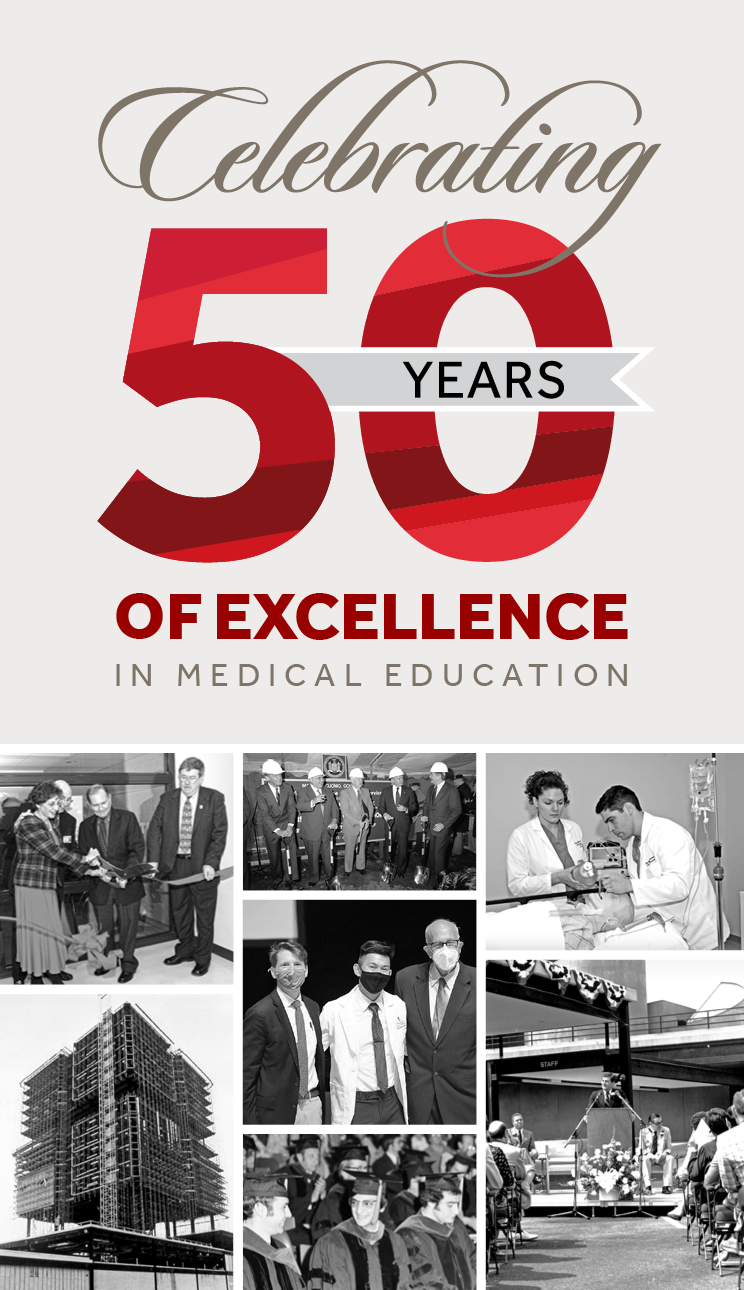 As we reach our golden milestone, we keep an eye to the future even as we reflect on our storied past. Learn about our history, connect with us in the present and stay in touch for what's next as we continue our mission to innovatively train the next generation of physicians, advance the world's understanding of the origins of human health and disease, and deliver world-class and compassionate healthcare. Learn More >

Tune in to our brand new, student-run podcast and hear distinguished alumni sharing their journeys through medicine and various career paths.

What brought our celebrated alumni and faculty here to Renaissance School of Medicine to begin with? Hear it from them, directly.