Balkan Endemic Nephropathy
Grollman, Rosenquist, Dickman and Jelakovic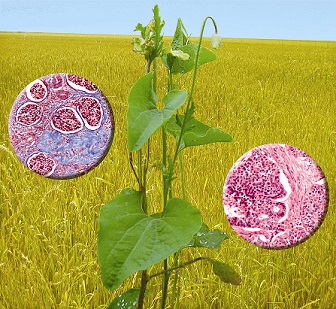 Balkan endemic nephropathy (BEN) is a chronic kidney disease, frequently accompanied by upper urinary tract urothelial cancer (UUC), that affects residents of rural farming villages located along tributaries of the Danube River in Bulgaria, Romania, Serbia, Croatia and Bosnia-Herzegovina. This striking geographical distribution has remained constant since the disease was first described in 1957. At least 25,000 individuals are known to be affected by this disease, while another 100,000 are estimated to be at risk. The frequency of malignant urothelial tumors in the endemic region is approximately 20-fold higher than that in neighboring areas.
Although various hypotheses had been advanced to explain the etiology of BEN/UUC none could fully explain the unique epidemiological and pathophysiological features of this disease, and its cause remained a mystery. Using a molecular epidemiologic strategy, we recently established that aristolochic aid (AA) is the etiologic agent responsible for BEN and its associated UUC. In endemic villages, Aristolochia plants grow as weeds in the wheat fields, and the inhabitants are slowly poisoned by ingesting bread made with flour contaminated with AA. We established a causal relationship between AA exposure and UUC in this population with the use of highly specific and persistent molecular biomarkers of exposure (DNA adducts formed with AA metabolites) and carcinogenic effect (TP53 mutational signature). Thus, BEN/UUC represents an environmental form of AA-induced disease.
Currently, there are few effective procedures for diagnosing this cancer prior to the onset of clinical symptoms, and noninvasive procedures for obtaining DNA from target tissues are lacking. Biomarker-based tests that can be used to detect AA-induced UUC are highly desirable as this cancer is often curable by surgery if detected early. Our current studies are focussed on the development of ultrasensitive and specific biomarkers, obtained by noninvasive procedures, with the goal of identifying persons at risk of developing UUC due to AA exposure.


---