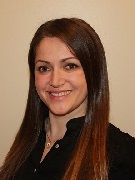 Ayse Bag Ozbek, MD
Assistant Professor, Department of Medicine

Clinical Phone: (631) 444-0580
Schedule an Appointment

Dr. Ozbek is interested in inflammatory arhritidies (Rheumatoid arthritis, Psoriatic arthritis Spondyloarthropathies) and cardiovascular manifestations of these conditions. She has a special interest in autoinflammatory diseases, as she has seen many patients with Familial Mediterranean fever (FMF), Behcet's Disease during her pediatric residency training in Istanbul. Other area of interest is "Transition Clinic in SLE" where teens have the opportunity to meet with an adult rheumatologist to address any questions or concerns before transferring care.