Lab Director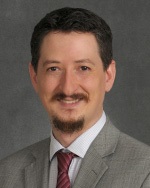 Jared X. Van Snellenberg, PhD
Assistant Professor of Psychiatry & Behavioral Health
Departments of Psychology and Biomedical Engineering
Institute for Engineering Driven Medicine
Dr. Van Snellenberg was born in Vancouver, Canada, and completed his undergraduate work at Simon Fraser University. He obtained his PhD in Psychology from Columbia University and completed postdoctoral training at Columbia University Medical Center and the New York State Psychiatric Institute, specializing in functional Magnetic Resonance Imaging approaches to the cognitive neuroscience of working memory and psychotic symptoms of schizophrenia. His current research focuses on the development of cutting-edge data analytic approaches for high resolution multiband fMRI data, and applying these methods to translational neuroscience studies of patients with psychotic illnesses, and to furthering our understanding of how working memory and related cognitive processes are supported by the human brain.
 
Graduate Students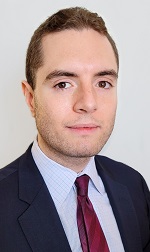 John C. Williams, MS
MD/PhD Student (Biomedical Engineering)
John Williams is an MD/PhD student in the Biomedical Engineering graduate program. Since joining the lab in 2017, John has been interested in using functional magnetic resonance imaging (fMRI) in order to reveal pathophysiological mechanisms that underlie auditory verbal hallucinations and cognitive deficits in schizophrenia, as well as improving the reliability and reproducibility of resting state fMRI by developing novel techniques for detecting and removing artifacts after data collection. Prior to starting medical school in 2015, John graduated with his B.E. in Computer Engineering and Applied Mathematics and Statistics in 2013, and M.S. in Electrical Engineering in 2015, both from Stony Brook University. From 2010 through 2015, he worked with Dr. Emilia Entcheva, developing computational methods to quantify electrophysiological mechanisms underlying stimulation of excitable tissue with light-sensitive ion channels (optogenetics) and its potential application to treating cardiac disease.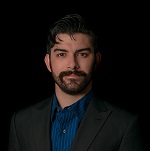 Philip Tubiolo
MS Student (Biomedical Engineering)
Philip Tubiolo is a PhD student in the Biomedical Engineering and Medical Physics Graduate Program. He graduated with his B.E. in Biomedical Engineering from Stony Brook University in 2021 and has worked with Dr. Van Snellenberg since February 2019. Philip's current work is focused on the identification and removal of novel artifact signals in simultaneous multi-slice fMRI. He is also interested in the use of convolutional neural networks to identify brain regions that predict working memory task performance.
Programmers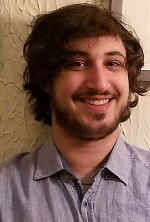 Jacob Luceno, BS
Programmer/ Analyst
Jacob Luceno was born in Annapolis, Maryland. He obtained a BS in Neuroscience from The University of Vermont and completed a second BS in Computer Science at The City College of New York. His lab duties for MMTI are focused in software development geared towards the analysis of fMRI data and data visualization. Jacob is particularly interested in the intersection of neuroimaging and cutting-edge computer science research and looks forward to incorporating machine learning modalities in upcoming projects related to identifying neural patterns that underlie neurological disease.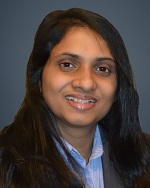 Sameera K. Abeykoon, PhD
Programmer/Analyst
Dr. Abeykoon completed her M.Sc. and Ph.D. degrees in Physics at the University of Houston, pioneering a new computational seismic modeling approach to solve the Helmholtz equation in an efficient manner for the exploration of oil and gas. After completing her Ph.D., she continued her computational research with the Senior Scientist, Jean Logan at the Brookhaven National Laboratory (BNL) developing computational/mathematical techniques to study kinetics of the [N- methyl-11C] Vorozole binding in normal human liver using Positron Emission Tomography (PET). Dr. Abeykoon worked as a Postdoctoral Research Associate at the BNL's Computer Science Initiative (CSI) from 2014-2017. During her appointment at the CSI, Dr. Abeykoon's research was focused on developing a suite of streaming data analysis tools and pipelines, and parallelizing them to extract scientifically relevant information from high-throughput multidimensional X-ray data collected at the beamlines of National Synchrotron Light Source-II at BNL. In October 2017, Dr. Abeykoon joined the MMTI lab as a Programmer/Analyst. She is currently responsible for managing and analysis of multidimensional functional Magnetic Resonance Imaging (fMRI) and other clinical research neuroimaging data (arterial spin labeling, structural MR, Magnetic Resonance Spectroscopy, etc.), and testing and developing new algorithms and pipelines in bash, Python, Matlab and command-line Linux packages for fMRI data analysis, and maintenance of hosted Linux servers.Research Coordinators
 
Research Coordinators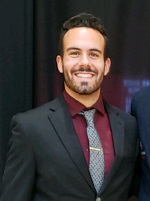 Eilon Silver-Frankel, BS
Research Support Specialist
Eilon graduated from Stony Brook University in May of 2020 as a double major, earning a Bachelor of Science in Biology and Psychology. He has recently been hired as a research assistant in the CNAP lab, where he will assist in multiple projects which include functional magnetic resonance (fMR) and positron emission tomography (PET) imaging. He plans to continue his education by pursuing a medical degree in psychiatry.
Volunteers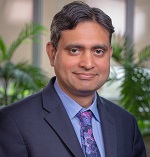 Saurabh Gupta, MD (Psychiatry)
Assistant Professor of Clinical Psychiatry
Dr. Gupta was born in a small town near New Delhi, India, and completed his medical school and residency in psychiatry in India. Additionally, Dr. Gupta completed residency training in psychiatry and a fellowship in child & adolescent psychiatry here in the United States. Since then, he has worked with several biopharmaceutical organizations in various capacities, working as an Associate Chief Medical Officer and Director of Medical Education & Training for one of the largest behavioral health systems in Illinois. While in Illinois, he also directed a trauma informed care program and assisted an acute care hospital to become the first hospital in the state to receive the Disease Specific Joint Commission certification. Now as a member of the CNAP lab, Dr. Gupta aims to use computational psychiatry to understand cognitive dysfunction in psychotic disorders and potentially better therapeutics.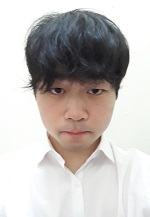 Zu Jie Zheng, BS 
Undergraduate Research Assistant
Zu graduated from Stony Brook University in May of 2020 with a Bachelor of Science degree in Pharmacology. Since the spring of 2017, his role as an undergraduate research assistant has transitioned from the collection of behavioral data to his current research involving an fMRI analysis of how working memory performance in the n-Back working memory task is affected in schizophrenia. He plans to further his education by pursuing a degree and career in medicine.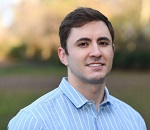 Charles C. Pace, BA
MS Student (Clinical Neuroscience)
Charles received his BA in Psychology from the University of Washington in 2018. He is currently completing a master's degree at New York University with a focus in Clinical Neuroscience.  His interests include the application of multi-modal imaging methodologies to the study of neuropsychiatric disorders.  He would like to better understand neurological dysfunction at the levels of cells, circuitry, and behavior.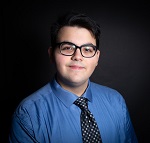 Justin Buetel
Undergraduate Student (Biology BS, Psychology BS)
Justin is a sophomore at Stony Brook University, who plans on graduating in 2023 with a Bachelor of Science in Biology and Psychology. He is currently interested in the neurobiological basis of memory and the impediment of memory due to schizophrenia. After graduation, Justin aims to get a PhD in Neural Networks and help develop higher functioning artificial intelligence.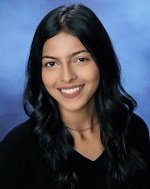 Mutahira Bhatti
Undergraduate Student (BA Psychology, Sociology) 
Mutahira is currently an undergraduate student at Stony Brook University, studying both Biology and Sociology. She hopes to further her understanding of the neural dysfunctions causing the symptoms of cognitive deficiency, in both working and long-term memory, for patients dealing with schizophrenia. She plans to continue her education by pursuing a degree in medicine.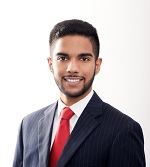 Ayman Khan
Undergraduate Student (BS Psychology)
Ayman is a first-year undergraduate student at Stony Brook University, pursuing a Bachelor of Science in Psychology. In academia, Ayman has been involved in several research projects examining psychosocial outcomes in cognitive and biomedical psychological fields. In September 2020, he completed the Lenox Hill Neurosurgery BRAINterns Summer Program that established his interests in mechanisms underlying neuropsychiatric illness. He plans to pursue a career in medicine as a neuropathologist.
Prior Alumni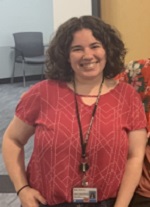 Kelly Bobchin, BA
Research Support Specialist
Kelly graduated from The College of New Jersey in 2018 with a Bachelor of Arts in Psychology. She is currently a research coordinator for multiple projects at the MMTI Lab, and primarily works on organizing MRI procedures for the lab. Kelly is interested in the neuroimaging, particularly MRI imaging, as well as LGBTQ Psychology. She plans to eventually go back to school for a PhD in Clinical Psychology.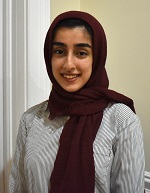 Umaimah Nawaz, BA
Undergraduate Student (BS Psychology)
Umaimah will be graduating from Stony Brook University in 2021 with a Bachelor of Science in Psychology. She is currently working as an undergraduate research assistant at the MMTI lab. Her responsibilities include administering tasks for a behavioral study and revising figures for other projects.
Volunteers
Ka La, BA
Former Undergraduate Research Assistant (Psychology BA)
Alicia Calder, BA
Former Undergraduate Research Assistant (Psychology BA)
Brendan Chen
Former Undergraduate Research Assistant (Biology BS)
Andrew Persaud, BS
Former Undergraduate Research Assistant (Biology BS)
Alexander Eichert
Former Undergraduate Research Assistant (Biomedical Engineering BS)
Yujie (Kate) Zhao, BS
Former Undergraduate Research Assistant (Biochemistry BS)
Pooja Das
Former Undergraduate Research Assistant (Psychology BS)
Hung-Wei (Bernie) Chen, BS
Former Undergraduate Research Assistant (Psychology BS)
Luis Espinoza, BS
Former Undergraduate Research Assistant (Psychology BS)
Aleksandra Piekarz, BA
Former Undergraduate Research Assistant (Psychology BA)
Julianna Williams, BS
Former Undergraduate Research Assistant (Biology BS)
William Boccasini, BS
Former Undergraduate Research Assistant (Psychology BS)
Thomas Lin
Former Undergraduate Research Assistant (Biology BS)
Zhen Sin Wong, BE
Former Undergraduate Research Assistant (Computer Engineering BE)