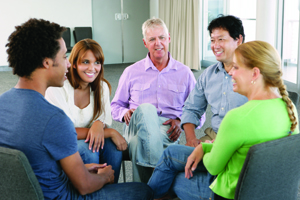 Overview
The Mind Body Clinical Research Center (MB-CRC) is dedicated to fostering scholarly growth. Our goal is to have trainees at different levels participate in research and clinical activities and to provide clinical workshops for community professionals. The center is particularly committed to working with individuals traditionally underrepresented in academia. The plan for training developing scholars is to fully engage them in the research process and to foster independent growth as a clinical-scientist. We also provide workshops for the community and businesses.
Current Opportunities:
___________________________________________________________________________________________
Stony Brook University Consortium Internship Program
The Stony Brook University Consortium Internship Program (SBU-CIP) offers a full-time, 12-month, doctoral internship in clinical psychology to qualified students in doctoral psychology programs. The SBU-CIP includes two-member agencies: the Leonard Krasner Psychological Center (KPC), a psychology training clinic associated with the doctoral program in clinical psychology, Department of Psychology (College of Arts and Sciences), and the Mind Body Clinical Research Center (MB-CRC), an outpatient facility associated with the Department of Psychiatry (Stony Brook Medicine). Both member agencies are part of the Stony Brook University (SBU). Trainees in the SBU-CIP also participate in hospital rotations in consultation liaison psychiatry, adult or child inpatient psychiatry, and our comprehensive psychiatric emergency program (CPEP). Optional training concentrations are also available in psychdiagnosticl/psychoeduational testing, clinic administration and Dialectical Behavior Therapy (DBT).
Our current 2021/2022 Brochure is available here.
Stony Brook University Consortium Postdoctoral Fellowship Program
Brief Description of Duties: The Leonard Krasner Psychological Center (KPC) and the Mind Body Clinical Research Center (MBCRC) in the Departments of Psychology and Psychiatry (respectively) at Stony Brook University seek 4 full-time Post-doctoral Fellows (3 adult-focused positions and 1 child/adolescent position) to provide outpatient and inpatient clinical services. Outpatient psychotherapy services include: assessment, consultation, and provision of time-limited evidence-based interventions (e.g., Cognitive Behavioral Therapy). Inpatient clinical services will include working as part of an interdisciplinary team in either the psychiatric emergency department, consultation and liaison service, adult inpatient unit, or the child inpatient unit. Additional activities will include: providing support for ongoing research studies, assisting with training activities, and providing supervision to pre-doctoral psychology interns and externs.
Postdocs may receive advanced training in emergency psychiatry, consultation liaison psychiatry, inpatient psychiatry and/or Dialectical Behavior Therapy through our comprehensive program.
Child fellowship will involve training in DBT and on our inpatient psychiatric unit for children aged 8-14. Depending on trainee interests and service needs, adult fellows may choose to focus on outpatient care or split their time between outpatient and inpatient hospital services.
Adult and child clinical fellowship activities will include:
75%-Providing evidenced-based psychotherapy services (CBT/DBT/ACT)
15%-Supervision, Training and Supervising trainees
5%-Research activities
5%-Other duties as assigned
Research focused fellowship positions (50-75% research focused activities) may also be available depending on availability of grant support and match to PI research focus.
Required Qualifications:
Doctoral Degree in clinical psychology; Demonstrated experience in providing cognitive behavioral and/or third-wave treatments (e.g., mindfulness, dialectical behavior therapy (DBT)0, acceptance and commitment therapy); Publication(s).
Preferred Qualifications:
Experience with providing hospital-based psychological services.
Broad-based clinical research experience with adults and/or children/adolescents.
Experience with supervising support staff and/or trainees.
Experience leading/co-leading DBT skills groups
Experience with grant and manuscript writing.
Experience with trauma-related research and treatment. Minimum 1 first authored publications (3+ for research focused fellows)
Start date: August 1st. Accepting applications now until positions are filled.
Please email a cover letter, current CV and 2 letters of recommendation to Drs. Dina Vivian (dina.vivian@stonybrook.edu) and Adam Gonzalez (adam.gonzalez@stonybrook.edu).