As an introduction, MagicAid is a magic therapy community of health professionals that was started here at Stony Brook in 2014 by medical student David Elkin (School of Medicine, Class of 2018). Since then, MagicAid has taken off and it has been my pleasure to serve as the most recent Co-President of the student group along with Hannah Lee (Renaissance School of Medicine, Class of 2020) and also as Vice President of the MagicAid non-profit organization.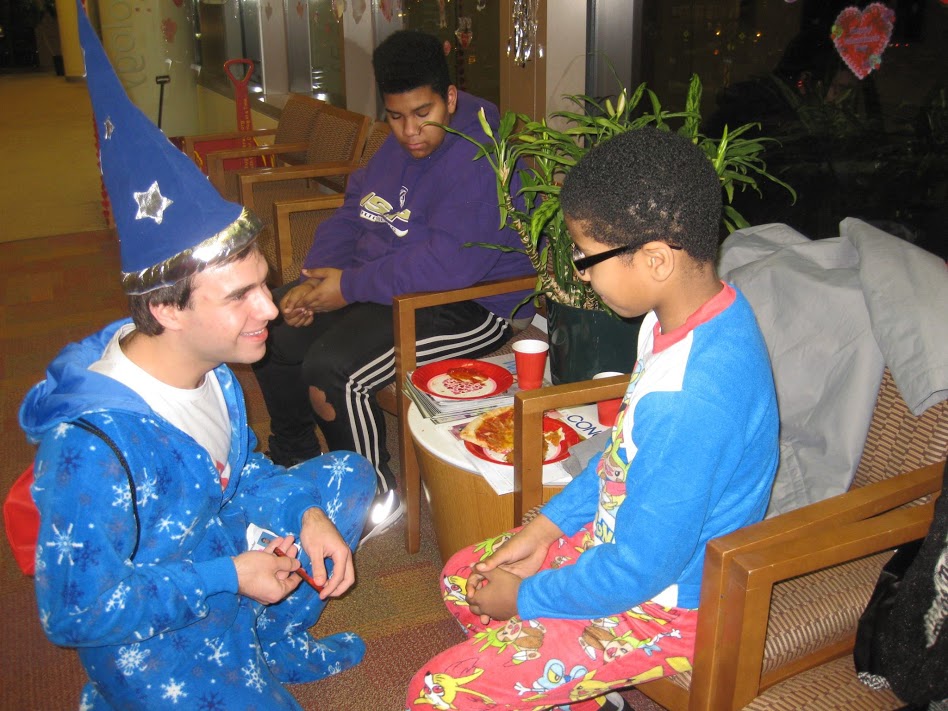 In MagicAid at Stony Brook, medical students perform magic as a therapeutic intervention for hospitalized patients in Stony Brook Children's pediatric intensive care unit, pediatric emergency room, pediatric inpatient hematology-oncology unit, and outpatient pediatric cancer center. Our trained practitioners learn magic effects without any prior performance experience and have goals such as reducing anxiety, improving mood, developing motor and cognitive skills, and promoting social interaction with patients and their families.
As medical students, this is a truly awesome experience. Some of the greatest moments of my medical school career have been my interactions with patients and families in the context of a magic therapy session. A few times, I have been told by parents that the magic session was the first time they have seen their child smile in days. As a preclinical student, those few words feel unlike anything else, especially as a preclinical student unable to make a "medical" contribution quite yet. I feel extremely privileged to have been exposed to such a program as a first-year. I love being intimately involved with the full functioning of the program here at Stony Brook, in addition to its expansion nationwide as a non-profit organization.
See www.magic-aid.org for more information.
-Harrison Pravder, Stony Brook Medicine Class of 2020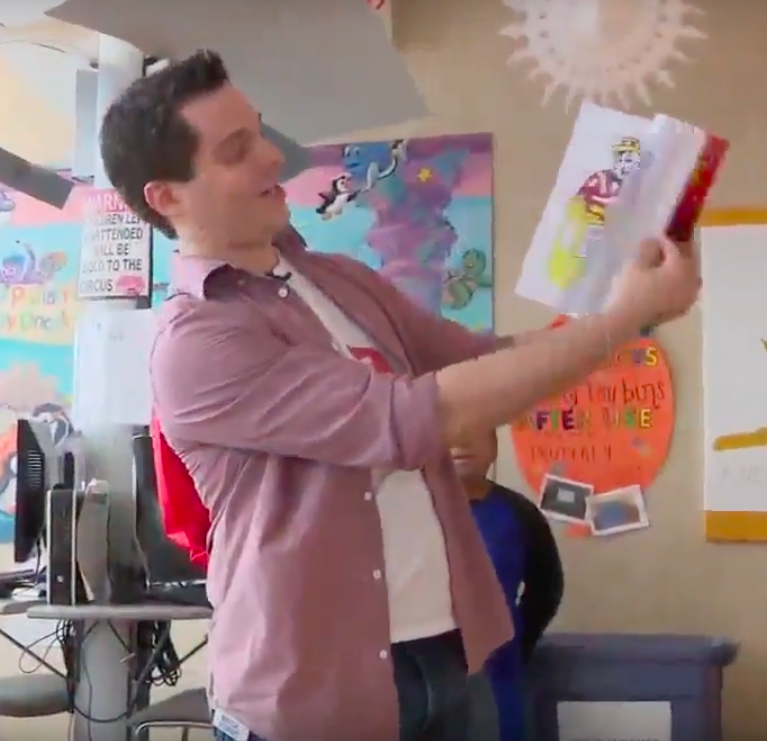 I've always been a huge fan of magicians and magic shows. I think everyone loves to be fooled, and the best magicians leave you feeling awestruck and inspired. Within weeks of starting Stony Brook, and seeing the group that Dave Elkin had created here, I knew I wanted to be a part of it, and wanted to perform. MagicAid brings together medical students who can't wait to start improving the patient experience and our pediatric patients, a population often in the most need of distraction and levity. Whether it's toddlers or teens, visiting siblings or anxious parents, I know that every room I've shared magic therapy with was left feeling just a little bit of that same wonderment I felt as a kid. The experiences I've had sharing magic with the kids will be some of the most memorable experiences I take away from medical school.
-Sean Randazzo, Stony Brook Medicine Class of 2020
"I brought MagicAid to Stony Brook as a first year medical student. What started off as only me doing magic for pediatric patients once a week has grown to over 100 student volunteers performing and teaching magic at multiple sites throughout the week. None of this would have been possible without the enthusiasm of other medical students who have joined and taken ownership of this mission to bridge magic and medicine…one smile at a time. I hope that the organization continues to grow and becomes a long-lasting endeavor that brings joy to patients and students alike.
-David Elkin (Stony Brook Medicine, Class of 2018)"