The Stony Brook Pituitary Center

Welcome to the Stony Brook Medicine Pituitary Center, part of the Division of Endocrinology. We are pleased to share information about our clinical services, educational, and scholarly activities.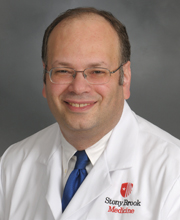 Dr. Igor Kravets , endocrinologist, is Co-Director of Stony Brook Pituitary Care Center. The Stony Brook Pituitary Center includes a multidisciplinary team of experts for pituitary care. Dr Kravets and our team of endocrinologists will accept new patients with any pituitary disorder.
To make an appointment with an endocrinologist for pituitary-related issues, please call the following locations:

East Setauket:
26 Research Way
Setauket- East Setauket, NY 11733
631-444-0580
Commack:
Advanced Specialty Care
500 Commack Road, Suite 103
Commack, NY 11725
631-638-0597