Welcome to the Department of Psychiatry and Behavioral Health at Stony Brook University. Our mission is to provide high-quality psychiatric services to our community, mentor the next generation of mental health professionals, and discover new treatments by bringing together the brightest minds in our field.
In collaboration with multi-disciplinary staff and community partners, our faculty possess a wide range of expertise in providing emergency, inpatient, consultation-liaison, and ambulatory psychiatric services across the lifespan and establishing programs designed to care for those with complex or protracted psychiatric conditions. We also support several signature programs, including our Center of Excellence for Alzheimer's Disease (CEAD) and the Autism Spectrum Disorders Program. Our department has also joined efforts of the Renaissance School of Medicine and Stony Brook University to address healthcare inequity in mental health. This strategic initiative, led by our Diversity and Inclusion Committee, is featured on our website.
Our department has two general psychiatry residency training programs, one at Stony Brook University Hospital and another at Stony Brook Medicine Eastern Long Island Hospital. We have an outstanding training record, boasting a 100% pass rate for the psychiatry boards and placing graduates in a broad range of disciplines and practice settings. Our faculty are invested in the success of our residents and take pride in the camaraderie that our residents develop with one another. Fellowship programs in Child and Adolescent Psychiatry, Geriatric Psychiatry, and Consultation-Liaison Psychiatry offer additional opportunities for advanced study of psychiatric subspecialties. We also provide Clinical Psychology training through the Mind-Body Clinical Research Center and have recently added an Advanced Practice Nurse Practitioner residency training program.
Our faculty are engaged in a broad scientific research program spanning the basic neurosciences to innovative clinical trials. Armed with some of the most advanced imaging equipment in the country, including a new simultaneous PET/MRI imaging system, our team is poised to tackle some of the most complex diseases of our time. Our faculty at Stony Brook possess world-class expertise in such areas as computational analysis, biomedical engineering, and epidemiology, working collaboratively with researchers across the university and beyond.
We invite you to explore our website, attend our grand rounds presentations, and learn about new research discoveries and other news as we move forward with our strategic plan to provide "Better Care for More People."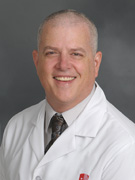 Marc Halterman, MD, PhD
Interim-Chair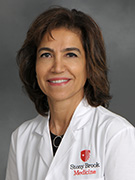 Anissa Abi-Dargham, MD
Vice-Chair for Research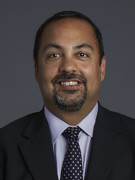 Jaskanwar Batra, MD, MHA
Vice-Chair for Clinical Operations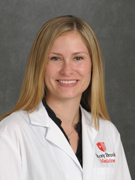 Lauren Spring, MD
Vice-Chair for Education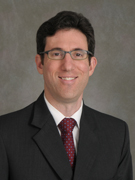 Brian Bronson, MD
Vice-Chair for Clinical Strategy