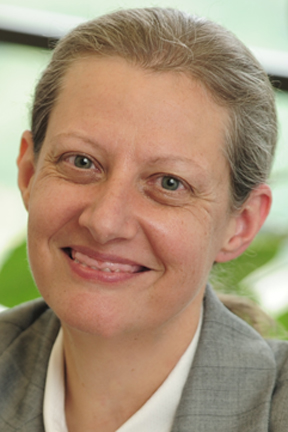 Professor Laura Fochtmann MD was the first person to solve the New York Times' most recent clinical diagnostic challenge, Girl in a Coma, which appeared in the Think Like a Doctor blog, published monthly by the New York Times Magazine.

More than 350 people tried to solve the case of a comatose young woman dropped off at an emergency room by her friends after she attended a concert the night before. More than 90 people identified the correct diagnosis as Ecstasy-induced hyponatremia, but Dr. Fochtmann was the first. The case was posted at midnight on October 4. Dr. Fochtmann posted her correct response at 6:27 am.

Dr. Fochtmann attributes her success to the excellent clinical training she received at Washington University and Johns Hopkins Hospital and her voracious appetite as a child for the works of the medical mystery writer Berton Roueché. The fact that she is an "inveterate night owl" also gave her an edge.

Dr. Fochtmann is a member of the faculty of the Department of Psychiatry and Behavioral Science at Stony Brook University. She is the interim director of the Comprehensive Psychiatric Emergency Program and the Medical Editor of the American Psychiatric Association Practice Guidelines.

A description of the case and Dr. Fochtmann's solution can be found at: http://well.blogs.nytimes.com/2012/10/05/think-like-a-doctor-the-girl-in-a-coma-solved/.