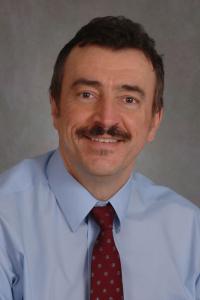 Professor of Psychiatry Andrew Francis MD, PhD presented a video workshop on recognition and management of catatonia at the 59th annual meeting of the Academy of Psychosomatic Medicine in Atlanta GA on November 17, 2012.

Dr. Francis is the co-developer of the widely-used Bush-Francis Catatonia Rating Scale and co-author of a textbook titled Catatonia: From Psychopathology to Neurobiology. At the conference he used video vignettes to assist participants improve their ability to recognize catatonia and treat it appropriately. Christopher Burke MD, Director of Consultation Liaison Psychiatry at Long Island Jewish Medical Center, was the discussant.

Although catatonia has been recognized since 1874, it often goes undetected in medical and psychiatric patients. Recognition and treatment are essential because of its significant morbidity and mortality.

The Academy of Psychosomatic Medicine is a professional organization for Consultation Liaison Psychiatry. It promotes the improvement of treatments for people who have both psychiatric and medical disorders.