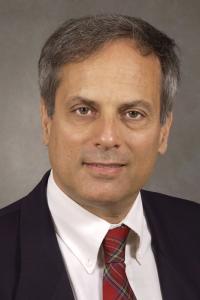 In an article in the Journal of Pain Research Assistant Professor Fred Friedberg PhD and colleagues provided a clinical overview of non-pharmacological treatments for fibromyalgia with a focus on interventions that can be delivered to patients at home using information technology. Observing that optimal management of fibromyalgia involves education, exercise and cognitive behavioral therapy in addition to medication, they concluded that the Internet may be a way to make these non-pharmacological treatments more available.

Fibromyalgia is a persistent and disabling condition characterized by pain and tenderness throughout the body. It is often accompanied by chronic fatigue, sleep disorders, depression or anxiety. Medications can help about 40% of patients achieve a clinically significant reduction in pain and non-pharmacological treatments have been shown to produce comparable results, but few, if any, patients become completely free of pain as the result of therapy.

In the article, which is titled "Lifestyle-oriented non-pharmacological treatments for fibromyalgia: a clinical overview and applications with home-based technologies", the authors described patient education programs, physical exercise regimens and cognitive behavioral therapies that are commonly used in the treatment of fibromyalgia and made practical recommendations for their use. They noted though that the effectiveness of these interventions may be limited by unrealistic patient expectations, patient burden and lack of availability.

The authors suggested that modern information technologies can help overcome these limitations by bringing lifestyle-oriented interventions directly to patients in their homes. After noting the effectiveness of ecological momentary interventions for a variety of health conditions, they reviewed the recent literature on the use of information technology for the treatment of fibromyalgia, concluding with a review of an Internet intervention called SMARTLog which is being adapted for use with patients with fibromyalgia.