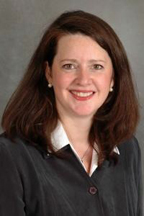 September 16, 2014 - Assistant Professor of Psychiatry, Laura Kunkel, MD was quoted in a Fox News story by Julie Relevant titled "Are antidepressants safe for pregnant women?"

The article, which was published in the Health section on September 9, reviewed the potentially harmful effects of severe depression on pregnant women and their babies, as well as the risks associated with taking antidepressants during pregnancy.

Steering a middle course between the two perils, Dr. Kunkel advised that families be given the information they need to make a well informed decision. "For every family I meet," Dr. Kunkel was quoted as saying, "my goal is to allow them to make an educated choice and to assess the risks and benefits."

The article concluded that the decision about whether and when to use antidepressants during pregnancy should be made only after carefully weighing the risks and benefits of the alternatives and only under the watchful eye of a perinatologist.