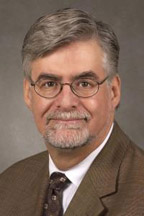 Distinguished Professor Arthur Stone, PhD has been invited by the international Organisation for Economic Co-operation and Development (OECD) to participate in a "High level expert group on measuring economic performance and social progress." The group will review international activities related to the measurement of well-being and examine how these measures can be incorporated into economic theory. They will also commission studies using measures of well-being to evaluate global progress and identify gaps with regard to such topics as inequalities and sustainability. The group continues the work of a commission created in 2008 by French President Nicholas Sarkozy to develop indicators of economic performance and social progress in addition to Gross Domestic Product.

The commission, which will meet for three years, is composed of eight internationally prominent scientists, including Nobelist Joseph Stiglitz (Commission Chair), the former chief economist of the World Bank and chairman of the Council of Economic Advisors; Princeton Professor of Economics Angus Deaton; Jil Matheson, the United Kingdom's national statistician; and Walter Radermacher, the European Commission's chief statistician. Dr. Stone, who is one of the world's leading experts on the measurement of subjective well being, is the only behavioral scientist on the commission.

The OECD's mission is to promote policies that improve the economic and social well-being of people around the world. It traces its roots to the commission that administered the Marshall Plan after World War II. Today its 34 member countries collaborate to understand the forces behind economic, social and environmental change, to foster international cooperation and to set international standards.