Emergency medicine is an emerging field and practice in Mozambique. General emergency rooms haven't traditionally existed here. Instead, each department houses its own, which often results in missed diagnoses and longer times to treatment in life-or-death scenarios. 
We're beginning a collaborative process with Stony Brook's International Emergency Division to support the development of Emergency Medicine as a new specialty in Mozambique. Together, with Mozambican leadership, we'll build out the systems to support the training of new residents and provide mentorship to junior specialists.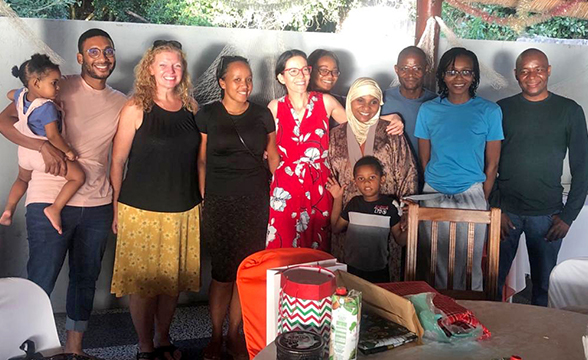 Meet the Graduating Class of '22
With a population of over 32 million people, these are Mozambique's first—and only—Emergency-trained physicians.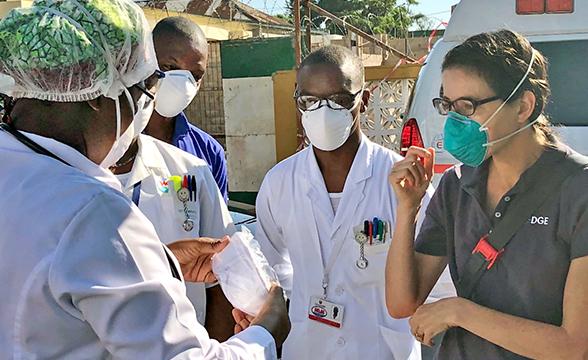 Bilateral exchanges make world ready physicians.
Emergency Medicine Residency Program
We plan to welcome our first U.S. Emergency Medicine residents to Mozambique in 2022. Along with increased clinical skills, an Emergency Medicine residency will give physicians critical experience and exposure so they're better prepared for the globalized world of the 21st Century.
Bilateral Exchanges: A World of Possibility
High on our agenda is the creation of a bilateral exchange program for residents, fellows and faculty alike. 
Mozambicans given the opportunity to train in the U.S. will learn new clinical skills that will lead to improved quality of care, better health outcomes and the possibility of making an impact nationally. U.S. residents, in turn, will have the chance to train in Mozambique where they'll encounter new opportunities for learning while gaining an understanding of health disparities in under-resourced settings.
These exchanges are crucial to realizing our goals; expanding mutual horizons while delivering better health outcomes is at the very heart of global health.
---
While we're still developing our emergency medicine research portfolio, the department already has one project underway:
A study comparing Butterfly IQ+ ultrasound to traditional point of care ultrasound to evaluate for free fluid in the abdomen