Mozambique has one of the highest maternal mortality rates on the planet. Maputo Province, the home of our teaching hospital, has 20x the maternal mortality rate of Suffolk County where Renaissance School of Medicine at Stony Brook University is located.
Prioritizing Women's Health in Mozambique
We're working to improve women's reproductive health in general through the training of specialists in OB/GYN medicine.
Securing Needed Equipment
The OB/GYN department is busy at work procuring new and gently-used medical equipment. Through grant monies and support from Stony Brook Medicine, we've recently acquired equipment crucial to both care and education.
Bedside ultrasound machines
Better vaginal hysterectomy equipment
Portable electronic fetal monitors
Safe abortion equipment
We've also begun a donation program for gently-used medical equipment and a recycle program for laparoscopic equipment, which will go a long way toward both quality of care here in Mozambique and skills training.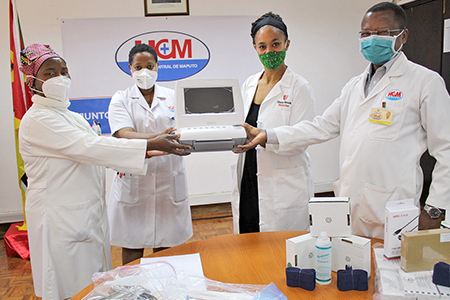 Stony Brook Equipment Donations 2021
Stony Brook Medicine donates essential supplies and equipment to Hospital Central de Maputo
---
Teaching the next generation of OB/GYN specialists in Mozambique will help ensure that women's health outcomes improve. From a departmental-wide journal club to Wednesday afternoon didactics, we make opportunities at every turn to share knowledge with residents and staff.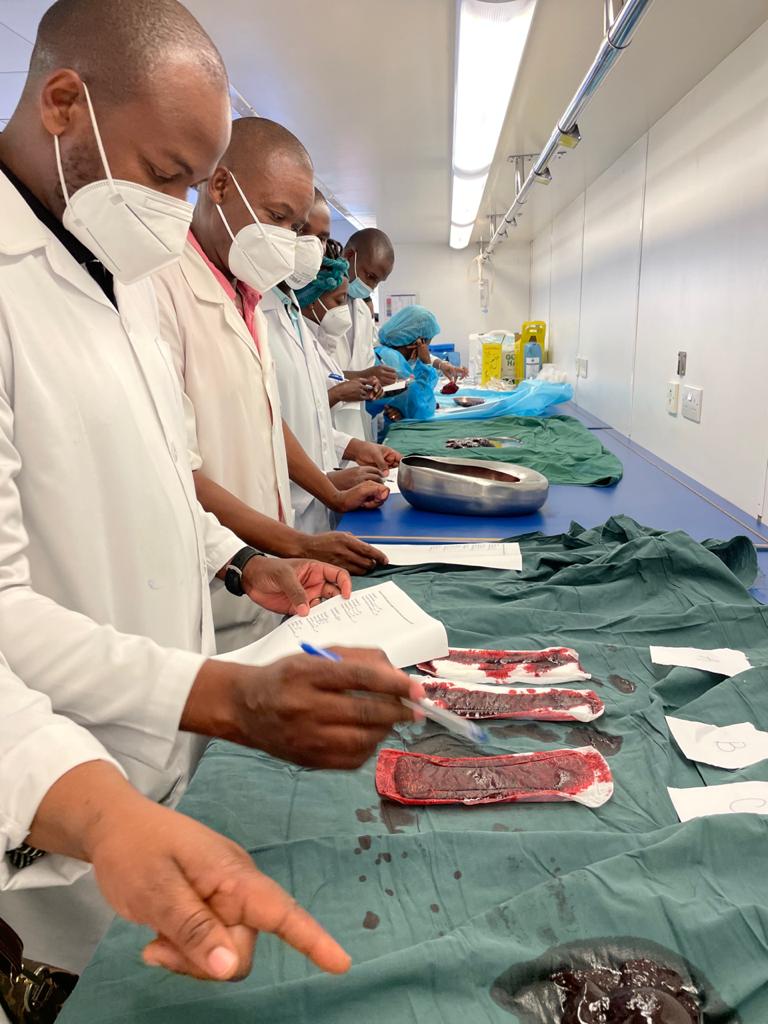 Simulation To Save Lives
Stony Brook faculty run obstetrical emergency simulations every 6 weeks to sharpen resident skills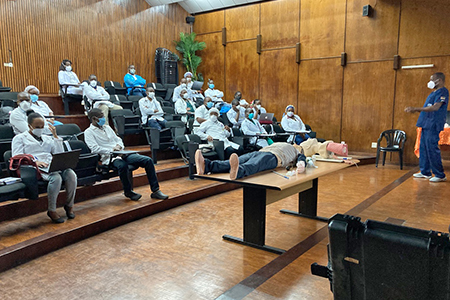 Resident Didactics
Faculty provide weekly resident classes over Zoom and in-person using an evidence based medicine framework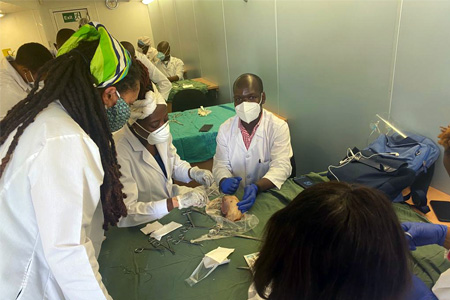 Surgical Skills Workshops
We teach future specialists how to repair obstetrical sphincter injuries using low cost simulators
Bilateral Exchanges: A World of Possibility
We host a bilateral exchange program for residents, fellows and faculty alike.
Mozambican residents are given the opportunity to train in the U.S. When they visit Stony Brook they earn new clinical skills that will lead to improved quality of care, better health outcomes and the possibility of making an impact in Mozambique. U.S. residents, in turn, have the chance to train in Mozambique where they encounter new opportunities for learning while gaining an understanding of health disparities in under-resourced settings. In addition, Stony Brook Subspecialist Faculty and Fellows visit to provide on the ground short courses and training in specialized skills.
These exchanges are crucial to realizing our goals; expanding mutual horizons while delivering better health outcomes is at the very heart of global health.
---
RESEARCH
Our first step in the area of research has been to offer an introductory course in Clinical Research from the National Institutes of Health to all residents and faculty at HCM.
We are currently working on critical infrastructure that will allow mobile phones and tablets to capture real-time data in the labor and gyn wards, which will be powerful tools for outcomes research.
The department also has a few research projects in progress: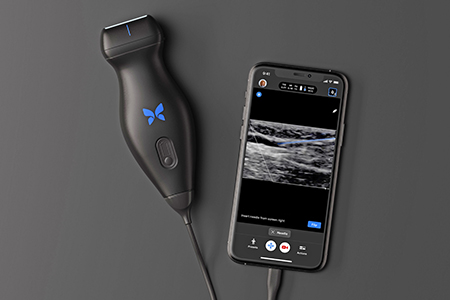 Butterfly IQ+ in Mozambique: Using mHealth Technology
A study comparing Butterfly IQ+ ultrasound to traditional point of care ultrasound to evaluate for free fluid in the abdomen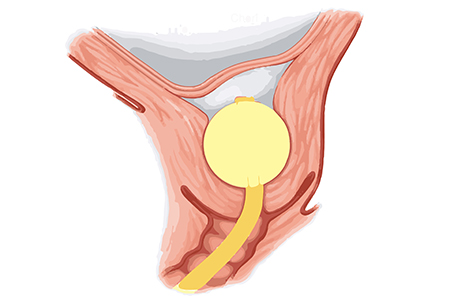 Foley Baloon Before Dilation and Evacuation
A study comparing techniques for cervical preparation in second trimester terminations of pregnancy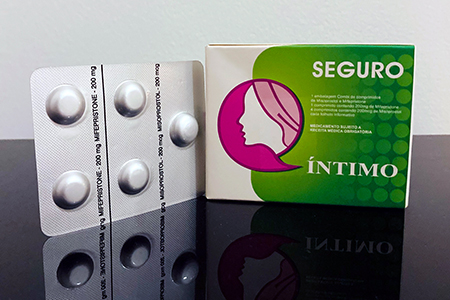 Mapping Access to Medication Abortion in Maputo, Mozambique
A secret shopper study to determine the availability of Medication Abortion in Mozambique.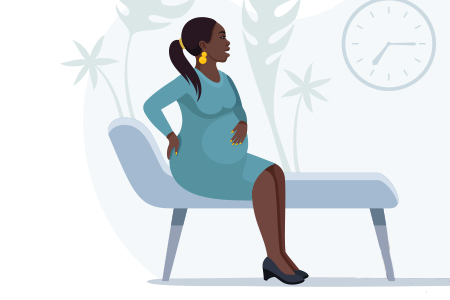 The Effect of COVID and HIV Co-Infection in Parturients at HCM
A prospective study of pregnant women co-infected with HIV and COVID-19
HCM Perinatal Database
A perinatal database to evaluate the quality of care.

Learn more about Stony Brook's Global Women's Health initiatives.