Body Donation Program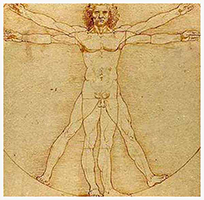 Renaissance School of Medicine at Stony Brook University's Department of Anatomical Science has sponsored a Body Donation program for over thirty-five years. Many clinicians and researchers firmly believe that dissection remains the key to mastering human anatomy, and Stony Brook University is fortunate to manage a successful body donation program that supports this teaching and training mission. With body donation, an individual decides to give to the medical profession the use of his or her body for dissection and research after death. Such a gift is an extraordinary act of generosity that supports the teaching and training of our future medical professionals. By donating one's body to our program an individual contributes directly to the education of some of the most outstanding young clinicians.
Renaissance School of Medicine at Stony Brook University belongs to a consortium of New York medical schools, the Associated Medical Schools of New York. The Department of Anatomical Sciences is an active member of the Anatomical Committee of the Associated Medical Schools of New York State. This committee monitors body donations state-wide to ensure that all programs adhere to the highest professional standards.
Please be advised that we are unable to accept body donations from individuals whose cause of death was related to COVID-19.
If you would like further information about our program, we have provided answers to frequently asked questions here. The official donation forms can also be downloaded here.
Please also feel free to contact our Body Donation Coordinator, Linda Benson, Monday through Friday 10 am - 3 pm at (631) 444-3111.