Evolutionary Biology Discussion Group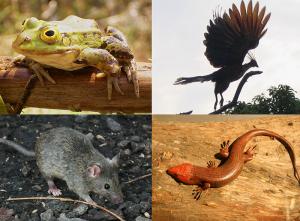 The Evolutionary Biology Discussion Group (EBDG) is a forum for students interested in current research in evolutionary biology to meet and discuss new and/or seminal papers and develop professional skills necessary for a career in evolutionary biology. Discussion topics include systematic biology and taxonomy, comparative methods, morphometrics, functional morphology, ecology, and anatomy.
The group draws particularly from students in the departments of Anatomical Sciences, Anthropology, Evolution and Ecology, and Geology, though any undergraduate student, graduate student, postdoctoral researcher, or faculty member interested in evolutionary biology is welcome to join the group.
We also organize professional development series that cover topics such as grant writing and communicating research with a broader audience and host guest speakers.