Stony Brook University Medical Center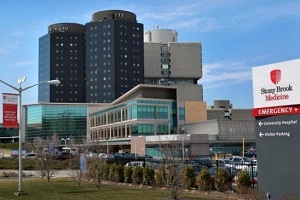 Fellows will spend the majority of their time at Stony Brook University Hospital, the 603 bed hospital which serves as the main teaching hospital for the many training programs at Renaissance School of Medicine at Stony Brook University. As the region's only tertiary care center and Level I trauma center, the hospital draws on a large catchment area of patients providing trainees with an incredibly diverse clinical experience. The hospital will soon be expanding with the impending completion of a 150 bed tower as part of an expansion project concurrent to building of the MART building on the campus of the hospital.
Northport Veteran Affairs Medical Center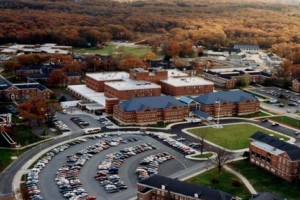 The Northport VA provides a valuable supplement to the training provided at Stony Brook, offering fellows the opportunity to manage cardiovascular disease in both the routine outpatient setting as well as in critically care patients. The Northport-VA also has a growing cardiac catheterization laboratory and electrophysiology laboratory. At this site, the general fellow takes on a great deal of responsibility in providing care to the large population of veterans located throughout Long Island and Queens.
St. Francis Hospital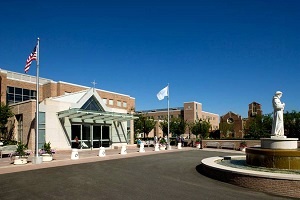 Senior fellows obtain a substantial portion of their training in advanced cardiovascular imaging modalities, specifically cardiac MRI and PET at St. Francis Hospital located in Roslyn, New York. Extensive exposure to nuclear cardiology is also obtained at St. Francis Hospital. Constantly ranked as one of the top hospitals in the nation as it relates to cardiovascular care, St. Francis Hospital possesses an integral role in the fellowship program at Stony Brook University.
Ambulatory Facility

Advanced Specialty Care
500 Commack Road, Suite 203, Commack NY 11725
Phone: 631-638-0597