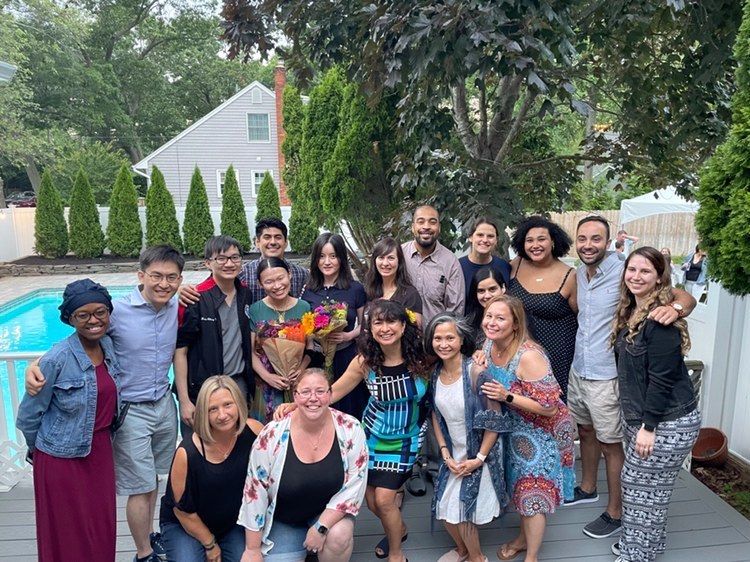 Resident Salaries:
Salary includes $2,500 resident stipend and $3,026 location stipend.  Subject to any changes as may be contractually negotiated.
Pay
Level

2018-2019
Salary

2019-2020
Salary

2020-2021
Salary

2021-2022
Salary

PGY 1
$64,239
$65,413
$66,611
$67,833
PGY 2
$68,359
$69,616
$70,898
$72,205
PGY 3
$72,126
$73,458
$74,817
$76,203
PGY 4
$75,896
$77,303
$78,739
$80,203
Additional information is available on the GME Prospective Residents and Fellows Webpage.
Annual Stipend
Each resident will also receive an annual stipend of $750 for books, academic meetings, conferences or other educational related areas.  
Paid Insurance
Disability Insurance

Life Insurance

Dental and Vision Insurance

Personal Malpractice
Shared Premiums
Medical Health Insurance Benefit Plans 
Faculty Appointment
Stony Brook Faculty appointment entitles the resident to faculty privileges at Stony Brook Facilities such as the Health and Fitness Center and discount passes for Stony Brook Cultural events.
On-Site Child Care
Stony Brook has an on-site child care facility that is available to all employees (click here for more info). 
Books Provided
Harriet Lane

Pediatric Telephone Advice

All NRP, PALS, ACLS training and materials provided
Paid Memberships
AAP Membership with PREP and Pedialink Subscriptions
Suffolk Pediatric Society Membership
Retreats and Resident Development Programs
New Intern Orientation  
Annual End-of-Year Categorical Retreat for each Rising Residency Class
Annual Resident Teaching Retreat
Annual Med-Peds Retreat  
Additional Benefits:
Meal Money
Two Lab Coats and Two sets of Scrubs with Laundry Service
Alpha Pagers, iPhone and iPAD (to keep)
Call Rooms 
Resident Library accessible 24/7
Health Sciences Library Book and Journal Access online 24/7 including UpToDate

 and 

MDConsult
Access to the University Gym, pool, weight rooms, racquetball and squash courts for a small fee
Discount for Staller Center for the Fine Arts (Ballet, Symphonies, Theater, Jazz,  Independent Film Festival yearly, wide-screen movies)
Island Federal Credit Union on-site
Discounted monthly parking fees ($16/mo)
Maternity, Paternity, and Adoption Leave