MISSION STATEMENT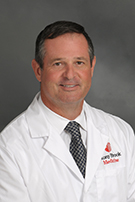 The Department of Obstetrics, Gynecology and Reproductive Medicine is committed to a multidisciplinary team approach to women's healthcare, clinical education and research. Our mission is to add value to our hospital, its medical school and our community for the benefit of our patients. We strive to deliver compassionate patient care, educational excellence and to create and expand knowledge of women's health through basic and clinical research.
News
Wings of Awareness
View Video
Code Noelle - A Protocol for Management of Obstetrical Hemorrhage
View Video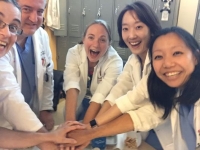 Our Residency Program
Welcome to the Ob/Gyn Residency Program at Stony Brook. Our residency is an academic training program within a university teaching hospital, offering an environment for residents to complete their training with the highest levels of personal and professional growth. We believe that the strengths of our Residency Program are not only the academic and clinical experiences, but also the collegial working environment fostered among our faculty and residents.
Learn More >