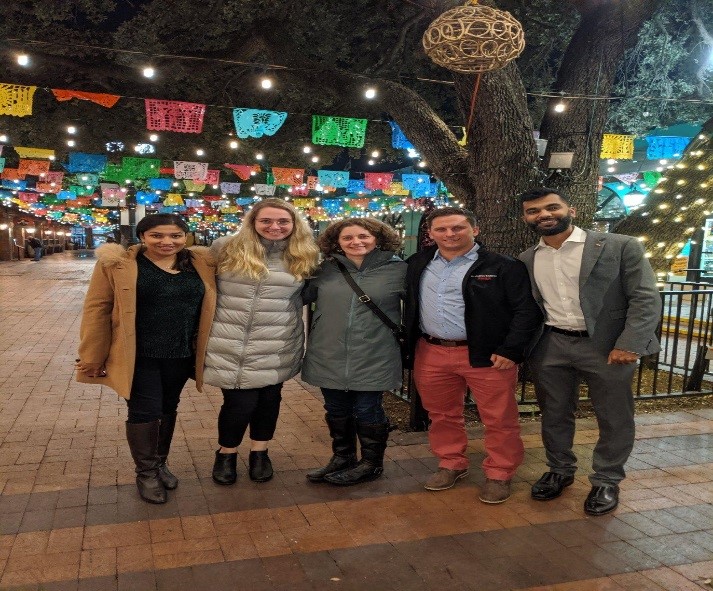 Research Projects & Recent Publications
Indego Exoskeleton studies 
Transcranial Magnetic Stimulation in Stroke
Transcranial Direct Current Stimulation in Stroke
Concussion 
Acupuncture in Stroke
Acupuncture + E stim in chronic pain
Electromagnetic stimulation in SCI
Chemodenervation
Pediatric Rehabilitation - CIMT
Blood Flow Restriction Therapy
COVID-19 and Rehabilitation Outcomes
Many recent publications and presentations at National & Regional Meetings

 

 
Posters accepted for presentation at AAPMR 2021
Using sTMS to Evaluate Acupuncture Effect on Acute Stroke Patients: Pilot Study

The Importance and Improvement of Rehabilitation in Chronic Polymyositis.

Improvement in Lower Extremity Chronic Exertional Compartment Syndrome Pain with IncobotulinumtoxinA injection.
Presented at AAPM&R 2020
Time of Admission Impact on Inpatient Rehabilitation Outcomes in Children.

Functional and physiological assessment of combined transcranial direct current stimulation (tDCS) and upper extremity training on acute stroke patients.

Cerebellar Ataxia in a Patient Diagnosed with Epstein-Barr Virus.

Systemic Nocardiosis: Late Neurologic Complications and considerations in Rehabilitation.
Posters Presented at AAP 2021:
Multi-Minicore Disease, an insidiously progressive muscular dystrophy.

Acupuncture Treatment for Supplementary Motor Area Syndrome.

Visual disturbance after removal of Cerebellar Hemangioblastoma in an acute rehabilitation.

PKU with Failed Renal Transplant.

Paraplegia post transforaminal epidural steroid injection with prior compression fracture.

A multiple-case study exploring the Neuropsychological sequelae of patient recovering from COVID.

Functional Decline in Patient with Sjorgren-Larssson syndrome during covid-19.

Brown-Sequard syndrome after a thoracic discectomy.

Exacerbation off bicipital tendinitis after possible COVID exposure.

Sciatic Nerve palsy from a right prosthetic hip dislocation.

COVID-19 and Acute Inpatient Rehabilitation: A retrospective analysis of patient functional outcomes, post-infectious complications and their rehabilitation considerations.

Electroconvulsive Therapy used for the Treatment of Chronic Rectal Pain when Standard Treatments Fail.

CRPS type 2 after routine antecubital venipuncture.
Presented at AAP/ ISPRM 2020
Improvement of Chemical Deep Vein Thrombosis Prophylaxis Coverage for Stroke and Traumatic Brain Injury Patients in an Acute Inpatient Rehabilitation Setting

Successful treatment of hyperhidrosis in a patient with a Thoracic spinal cord injury using lumbar sympathetic neurolysis under fluoroscopic guidance.

Spinal cord infarct status post arteriovenous malformation rupture 

Spinal cord infarction in a LVAD patient

The Effect of Sphenopalatine Ganglion Block on Post-traumatic Headaches

L2 arteriovenous fistula rupture status post epidural spinal injection