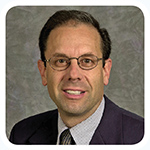 On August 18th, 2014, the class of 2018 was introduced to our revised curriculum, entitled the LEARN Curriculum. The LEARN Curriculum is the product of an initiative starting in the spring of 2011 by over one hundred faculty, students, and administrators at Stony Brook University School of Medicine working in specific subcommittees. Among our goals in introducing the reformed curriculum was our interest in increasing active learning, establishing early professional identity, and developing physician competencies in an integrated and contextual approach. The guiding principles for LEARN approved by our Curriculum Committee included a focus on active student learning, on students having responsibility to LEARN with faculty serving as facilitators, interdisciplinary integration of curricular content and earlier introduction of the clinical clerkships. The LEARN curricular model was approved by the Curriculum Committee after an eighteen month planning period.
LEARN is an acronym for learning Centered, Experiential, Adaptive, Rigorous and Novel. The LEARN curriculum is divided into three Phases: an eighteen month foundational phase, a one year primary clinical phase and a sixteen month advanced clinical phase. Five themes run throughout the three phases of the curriculum.
patient and family-centered care,
evidence-based care,
patient safety and quality care,
ethical and professional care, and
health promotion and preventive care.
Several innovative features have been incorporated into the LEARN curriculum. These include transition courses at the beginning of each phase of the curriculum, Translational Pillars throughout the clinical phases of the curriculum and the introduction of Stony Brook Teaching Families.The Transition courses provide training as students move from one phase to another. The Transition to Medical School at the start of phase one enables students to begin to understand the roles, responsibilities, expectations, and values of the medical profession. The Transition to Clinical Care course precedes the students' entry into the clinical clerkships and enables students to LEARN their roles and responsibilities within the complex world of inter-professional care teams in in-patient and out-patient settings. The Transition to Residency is a course in the fourth year of the curriculum which prepares our students for the skills they will need to begin their internship following graduation. Another innovation in our LEARN curriculum is the implementation of Translational Pillars. Translational Pillars take place at defined intervals throughout the clinical phases. The educational goals of the Translational Pillars are to provide integration along the continuum of basic biomedical sciences to translational sciences to clinical sciences. The topics for the Translational Pillars will cut across all medical specialties and focus on current and emerging topics in the biomedical sciences that will have an impact in the clinical environment. Some examples of Translational Pillar topics include medical genetics, cancer biology, microbial pathogenesis, and metabolic diseases. The Stony Brook Teaching Families are virtual families that have been created by interdisciplinary teams of faculty to assist and enrich the curriculum. These families will visit the students throughout each phase of the curriculum.
Other components of the LEARN curriculum reflect recent and ongoing activities. During the most recent academic year, we instituted Longitudinal learning Communities. These groups meet once a month in a social environment where faculty facilitators provide advice, guidance, and mentorship to students. In the LEARN curriculum, the Longitudinal learning Communities will additionally serve as a venue for the development of peer assessment and feedback skills. Our Scholarly Concentrations Program is an optional activity in which many of our students participate. Five distinct tracks exist that span the interests of our students and their faculty mentors. These tracks include basic, clinical or translational research, global health, social sciences, medical humanities and ethics, and medical education. Students spend at least six months involved in their area of scholarly activity culminating with a presentation of their work through a poster session or oral presentations on Research Day in their fourth year.
Phase one of the LEARN curriculum begins in August of the first academic year and runs through February of the second academic year. It begins with the Transition to Medical School course followed by a new course, Biomedical Building Blocks, a six month foundational course comprised of four components, The Body (anatomy), Molecular Foundations of Medicine (biochemistry; cellular biology and physiology; and pharmacologic principles), Pathogens and Host Defense (integrating immunology, inflammation, microbiology and immunologic diseases), and Basic Mechanisms of Disease (integrating histology, general pathology, hematologic and neoplastic diseases, and dermatologic diseases). The second part of phase one includes several integrated organ physiology courses: cardiovascular, pulmonary and renal systems, gastrointestinal system, the endocrine and reproductive system, and a newly created course, Mind, Brain and Behavior (which integrates fundamental neuroanatomy and neuroscience with neuropathology and psychiatric disorders). Physiology and Pharmacology are integrated throughout Phase one.
Three additional courses run throughout Phase one. Themes in Medical Education are week-long units that bridge key content across the curriculum. These week-long units will have a patient focus within an active learning environment. The two other courses run longitudinally throughout Phase one. Introduction to Clinical Medicine introduces patient-based skills (history and physical exam) and Medicine in Contemporary Society introduces students to ethical and social issues in current health care.
Phase two of the LEARN curriculum is the primary clinical experience and runs for twelve months. This phase includes all of the clinical clerkships. The clerkships are periodically capped by the one-week Translational Pillars.
Phase three is an advanced clinical phase that runs sixteen months. Included in Phase three are sub-internships, clinical electives, the Transition to Residency course, and a specialized Advance Clinical Experience in selected areas of medicine.
We believe that our new LEARN curriculum will provide an enriching and active environment for medical education that will train our medical students to become life-long Learners with the knowledge, skills and attitudes to work effectively in complex inter-professional health care teams and activities.
---
---
Across the country, medical students are increasingly recognizing the added value of obtaining a joint degree in a related discipline while studying medicine, most commonly this is a Masters in Public Health [MPH]. The MPH provides a background and skills, which are valuable to those who anticipate careers involving administration; populations based research or public service related to health care. In addition, the MPH is a valuable credential, which enhances career advancement at all stages of development, including residency selection. At Stony Brook, a revised MD/MPH program has been developed to coordinate with the new medical curriculum. The recommended plan is a 5-year experience with the MPH year taken between phases two and three of the MD curriculum. This allows for a very small number of MPH courses, which need to be taken concurrent with MD courses. Other programs can be tailored to meet individual student's needs.
For information contact: The MPH Academic Coordinator at Joanmarie.maniaci@stonybrook.edu.
Recent Stony Brook Md/Mph Graduates heading to these residencies:
• Duke for Cardiothoracic Surgery
• Massachusetts General Hospital for Internal Medicine
• Columbia for Pediatrics
Quotes from our graduates:
It was challenging but in the end, I saw the benefits of my public health degree as a resident in pediatrics. I was surprised how much I was able to navigate and utilize the literature for the patients I took care of and how much I participated in journal clubs during my training. My concentration in Evaluative Sciences allowed me to take part in research and quality improvement projects and I've presented at a number of conferences. Since graduating from the School of Medicine and Graduate Program in Public Health, I've completed my Pediatrics Residency at the Children's Hospital of Pittsburgh of UPMC and I am now a 3rd year Pediatric Cardiology Fellow at The Children's Hospital of Philadelphia.
- Shaun Mohan, Class of 2009
I believe getting my MPH at Stony Brook while doing my MD was one of the best decisions I've ever made. It really opened my eyes to a more global and community perspective in health, rather than the individual perspective we get in medical school. I enjoyed all of my classes and meeting a variety of people in the MPH program. It's influenced me in my pediatric residency training, and has inspired me to pursue my pediatric infectious disease research in public health and vaccinology at the CDC.
- Lakshmi Sukumaran, Class of 2009
---

Perhaps the most fulfilling part of attending medical school was the ability to participate in a team focused on helping ill people heal. However, it became very apparent during my medical school training that there remains a vast amount of knowledge about disease and optimal treatment of disease that we still do not know. Clinicians dealing with patients on a day-to-day basis are uniquely positioned to help shed light on some of these gaps of knowledge through research. In particular, I was very interested in better understanding the factors that influence patients' quality of life. Luckily, SBMED had a program just for that, the Scholarly Concentration Program (formerly known as the MD with Recognition in Research). During my first year of medical school, I found a mentor, Dr. Laurie Shroyer, who was also interested in that same topic. In fact, she was researching that topic in patients that underwent Coronary Artery Bypass Grafting (CABG). Given my career aspirations in Cardiothoracic Surgery, it was a terrific match-up.
During the spring of my first year of medical school, I started working on paperwork to secure a VA research appointment (given that my research was going to be exclusively on Veterans receiving CABG), as well as other paperwork and IRB approvals. During the summer between my first and second year, I was fortunate enough to have been selected for a summer stipend through the School of Medicine, which helped me pay for housing and other living expenses, which meant most of my time was dedicated to my research project. On a daily basis during that summer, I worked one on one with my mentor, Dr. Shroyer, and other team members involved in the project. It was a learning experience that perhaps was one of the most valuable in medical school. It was as close to a modern day master-apprentice model as one can get. Dr. Shroyer involved me in all aspects of the research, from taking lead on the literature searches, organizing the analysis, coordinating authorship calls and meetings, and finally, drafting and editing the final product. What was perhaps the most invaluable is the one on one relationship that I developed with my mentor with the project. It was learning at my own speed that was focused on my interests. By the end of the summer, I had my first rough draft of the manuscript…but I knew there was much work to be done.
With the start of the second year of medical school, there was very little free time to dedicate to research. However, whenever I got a chance, I would revisit the project. During the year, I worked on updating the draft, running some new sensitivity analysis with the statistician, and also equally as exciting, applying and being awarded an AMA-Medical Student Research Grant. I did that with the help of my mentor given some interesting findings that we saw during the summer from the project.
During my third year of medical school, I was able to take a month long research elective early on in the year to continue working on my project. That month was critical in finalizing the manuscript and submitting it for publications. During the year, and in between clerkships, I worked on revising the manuscript per the reviewer's comments. Finally, towards the end of the year, I got notice that my project was accepted for publication in the Annals of Thoracic Surgery, the official journal for the Society of Thoracic Surgeons! In fact, it was designated as a "CME" article. The original article sits in a wood frame (a gift from my mentor) hanging in my living room. While the eventual publication of the work might signal the end, I was not done with the topic yet. The research has actually led to a number of new questions that I wanted to further explore. Given the flexibility of the 4th year of medical school, I quickly signed up for 4 additional months of research time. During that time, and in between interviews, I continued to explore those questions.
Participating in the Scholarly Concentration Program was perhaps one of the most fulfilling experiences of medical school. It was the ability to research a topic that was of great interest to me, to do it as part of a dedicated and highly valuable one-on-one mentorship relationship with an outstanding established scientist, and finally the ability to take ownership in contributing, even a small amount of new knowledge to a field that I feel passionate about.
---
---
---
---
---
National Standardized Exams.
Our students consistently perform at or above the national average.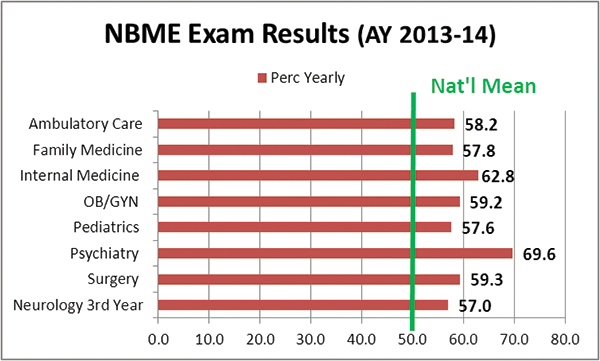 AAMC Medical School Graduation Questionnaire.
Our graduates are satisfied with the quality of their medical education training.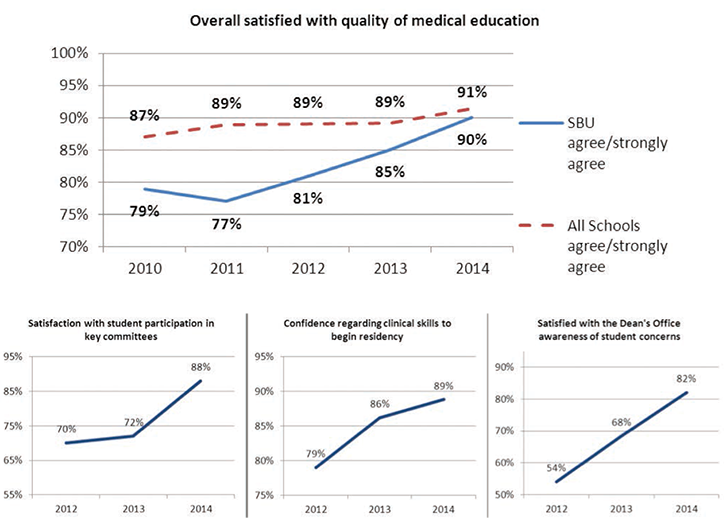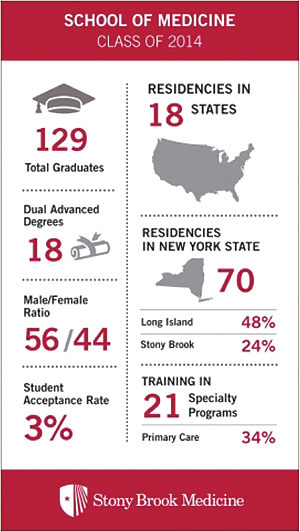 ---
Our students are well represented on our School Committees. Feel free to talk to your committee representatives to find out what's going on regarding policy, curriculum, and other important committees. See if you can participate and help!
Committee on Academic Professional Progress:
Edward Amador, Jay Chudow, Daniel Talmasov
Honor Code:
Eric Roth, Naureen Osman, Leena Shah, Anke Ziegenbalg, Nick Schwartz, Debbie Lee, Ashwin Maalhotra, Jay Chudow, Richard Efem, Justin Mathew, Jasin Lai, Daniel Talmasov
Curriculum Committee:
George Taylor, Alex Gauger, Arjun Iyer
Student Finance Committee:
Brent Penque, Karen Tsai, Young Jin Kim, John Mattimore, Himanshu Sharma
---
TGIF: Read your TGIF emails from the UME office every Friday. Get news, important scheduling information, research and elective opportunities, etc.
Student Activities in 2014-15:
First Year Orientation
August 15

LEARN

Curriculum Kickoff - Phase 1
August 18
Transition to Medical School
August 18 -29
Second Year Welcome Back
August 18
White Coat Ceremony
August 29
Global Medicine Info Session
September 22
Hispanic Heritage Event
Tentative - October 17
Global Medicine Info Session
October 20
Careers in Medicine
October 29
Scholarly Concentrations Info Session
November 20
International Research Fellowship Info Session
November 21
Year 3 Intersession
December 15-19
International Research Fellowship Info Session
January 12
Diaspora of Color
Tentative - February 6
Asian Extravaganza
Tentative - March 6
Careers in Medicine
March 12
Match Day
March 20
Evening of Art
Tentative - April 3
Pot Luck Dinner
To be determined
Research Day-SCP presentations
April 29
Commencement
May 21
Year Three Orientation Week
June 29 - July 3
Also check the School's Academic Calendar at:
https://cbase.som.sunysb.edu/conet/calendar/stud_mainFrame.cfm?school=Medicine
---
---
---
---