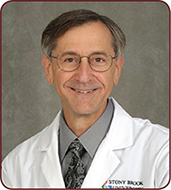 Greetings all. May marks the completion of our 40th year graduating outstanding physicians, and to celebrate our successes, the 2014 School of Medicine Commencement Ceremonies will be particularly special. In anticipation of our 40th graduation, over the past year, we have been filming our students, alumni, and our past and present leaders to produce three short films, to "debut" during Commencement, May 22nd in the Staller Center. Together, the ceremonies will be a Dickinsonian like event, showcasing "Stony Brook School of Medicine Past", "Stony Brook School of Medicine Present", and "Stony Brook School of Medicine Yet to Come"… just imagine what life was like in 1974, the year of our first graduation…despite the oil embargo of 1973, the cost of a gallon of gasoline was 53 cents; the median US household income was $11,197 and Richard Nixon resigned the Presidency of the US… all of this in addition to our usual exciting choreography of family, friends, and mentors hooding our graduates, two talks by our graduating students, a number of awards to be announced and 130 new physicians taking the Hippocratic Oath, exchanging the term "student" for "doctor" (although we all know we all remain life-long students of medicine)…and all of this in the setting of the construction of two new buildings, 175 new Stony Brook School of Medicine faculty members, nine new department chairs, four new deans, a new University Hospital senior leadership team, and our ushering in a new curriculum in Fall. I can't wait!
---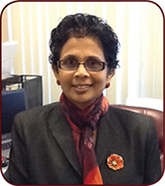 This is a historic moment for the School of Medicine. We are graduating our 40th class this May of 2014. We are a young school, but we have grown up really really fast! Today we have the vitality of youth and the collective energy to move forward expeditiously in all of our mission areas. I remember like yesterday the first day I started as a faculty member in the Department of Pediatrics in July 1992. I had no idea where life would take me, but with the support and mentoring of a wonderful group of colleagues, I was able to blossom, unfettered. I saw our faculty achieve great career success in many venues, but there was always a sense of camaraderie. I believe allowing a person to experience and develop his or her own passion and skills in an environment of challenge and support is an excellent way to bring out the best in people. As I reminisce on my last 11 years' work in the School of Medicine Dean's Office, I can honestly say that I have had the fortune to work with many brilliant minds and many outstanding collaborative teams. I have had the fortune to witness transformational changes at Stony Brook. Our students continue to amaze me with their varied backgrounds, unbridled idealism, professionalism as well as their engagement with the school. They serve on every possible committee, facilitate bringing in the next group of exceptional students, and contribute meaningfully to help us become what we are today. We are launching a brand new curriculum this fall semester — all with the help of many eager and willing students. (Please read Dr. Fleit's write up on the LEARN curriculum). Our students continue to score above the national mean for all standardized tests and for the match rate in the National Residency Matching Program. Our graduates are our ambassadors as they join prestigious training programs across the country. It is heartening to hear what their program directors tell us about them. They are highly professional, communicate and work very well in teams and truly care about their patients…what more would a school want to hear about its graduates? Our alumni stay on in academics more than the national average as well indicating their training and commitment to the pursuit of new knowledge. As we bid this graduating class goodbye, all I have to say is this: We know you will make us proud. Pursue your dreams with passion, in a humanistic and professional way with integrity and resilience. The future that emerges will amaze you as you look back. All the best in this exhilarating journey!
---
---
---

Written days prior to match week:
It's been a long time since the beginning of fourth year. Or…at least it sure feels like it. Like the rest of medical school it seemed to go by in such a flash…or by the seat of my pants…or by some other motto that embodies an intense combination of stress, pressure, and panic. Reflecting months later, this proverbial "boogie-man" my mind generated wasn't at all due to the difficulty of the time period, but rather the uncertainty. For the first time in my academic career, I understand that I have only minimal say as to where I'll spend 6-8 years of my life. Also new is the realization that where I relocate doesn't simply affect me. My fiancée will spend that time there…my first child will likely be born there…for the first time in my life getting it "wrong" could become catastrophic. So every decision has to, at bare minimum, be able to be rationalized as "good".
But before we continue, it's important to discuss what "good" actually means to an Orthopaedic surgery applicant. Good doesn't mean perfect location. I don't really pick what region I want – instead I pretty much apply everywhere I felt could be marginally livable and let the "gods" (aka program directors) decide where I'd "fit". Good doesn't mean good training. I'd be hard pressed to find a place where the training would actually be poor. "Good" = Matched. Period.
And so it goes, and my quest for a "good" outcome led me to away rotations. Selecting three places to spend a month at a time was as much an exercise in financial prudence as it was pandering to the wills and preferences of my fiancée and both our families. Close to home? Perfect, found a cheap room in a development bordering a nearby college town. Away from home? Yahtzee! - One of the Western Pennsylvania hospitals throws in free housing, a godsend to the significant cost the match process entails to a medical student. Fiancée's preference towards NYC? Why not shoot the moon and try one of the time-honored programs in The City? In retrospect, I picked three great places to rotate. All were places where I'd be honored, privileged, and euphoric to be employed. More importantly though, I picked three places that each taught me what I wanted – and didn't want – in a residency. I learned that I wanted a research hospital, and a place that would make me a good academic orthopod. I wanted a level one trauma center, where I'd be worked like a dog but trained like a rock star. Finally, I wanted a place to live where I could buy a house, my wife wouldn't leave me, and I wouldn't break the bank to make the bills every month.
The next stage of my quest for a good outcome was a parade that would put the Westminster Dog Show to shame: interview season. Looking back, what impressed me most about this was how similar, yet unique, every institution was during its interviews. They all wanted to know "why?", "how?", and who?", yet their approach was very much their own. Some interviews were very formal, semi-structured conversations based on generic ice breakers. Others were unstructured and open, where a relaxed chat about sports was the only thing on the menu. A few provided hands-on activities that were purely to make sure you were – to paraphrase one of my mentor's best – "not evil". The stories of these activities are perhaps as famous as the programs that requested them. I look back fondly on a reverse-threaded putter, Buzz Light-year "Operation", and drawing pictures. I even heard about one place that made you carve a talus out of a bar of soap…but part of me sincerely hopes no one seriously scored that (get it? No scrimshaw fans here? Sigh, but I digress). Lucky I didn't interview there. I'd probably eat the soap or carve a bunch of notches in it and say it was a post-ankle fusion talus.
Looking back though, perhaps most memorable from the interview experience was the chance to meet so many different people all hopeful to become part of such an incredible field. Every background, culture, interest, and personality was represented. The most fun was making it to each place and quickly finding a familiar face on the trail. I still keep in touch with a lot of them, and can't wait to get to know them more as colleagues in the future.
And so here I am now. Rank list composed and in, calculated with a highly scientific formula that involved gut feelings, hearsay from other orthopedic surgeons, and last minute scrolling through Zillow to make sure I could find a reasonable place to live. And I sit. And wait. I wait for an algorithm that by now has already calculated and re-calculated my fate. I have wishes, hopes, prayers….yes they prefer some places, but most are for "a" place. Because as an "ortho" applicant, my happiest day won't be match day. It will be at 12 noon the Monday before, when if I'm a lucky man I'll get a little 'ding' with some good news in my e-mail inbox. That ding, put bluntly, is the rest of my life. It's of a great job, financial stability, a supported and comfortable family, and an opportunity to smile every day at work. They say it's easy to find faith in the simplest moments. I nervously await my salvation.
---
---
---
---
This year's Diaspora of Color Program can be described with three words: colorful, inspiring and energetic. Our host, Raja Pillai, kicked off the program by inviting Ms. Jaylene Clark to render original and thought-provoking poetry pieces. Ms. Clark's memorable verses describing her "Brooklyn" hometown, and how it has retained her beauty and tradition despite economic and social changes to the borough. She also reminded us of how inspiring Student National Medical Association (SNMA) is to other young students in the community. Her words were followed by Arjun Dhawan's (Class of 2016) beautiful tribute to his hero, Nelson Mandela. The audience was reminded of Mandela's suffering, dedication to humanity and legacy. Following a brief intermission featuring Nigerian cuisine, the acappella group the Lymph Notes rocked the house with "Gede Nibo." The Lymph Notes were followed by a play "Anansi and the Yam Hills," directed by our host, Raja.
Guest speaker Dr. Tracie Saunders graced us with reflections from her experiences as an anesthesiologist, ordained minister and author. She shared reflections from her recent medical mission in Kitwe, Zambia where she rendered skills that allowed women to see and hold their babies following delivery. Dr. Saunders reminded us of the importance of finding balance in our lives as future health care professionals and staying true to our virtues and passion. The celebration ended with a performance by Boussou African Dance Drum Ensemble. The dance troupe energized the audience with music from Senegal, Mali, Gambia and Ghana, and dance by children and adult artists. They taught the audience (including faculty!) to let loose and live in the moment by inviting us to dance with them till we were tired. Special thanks to the 2013-2014 SNMA E-board, student performers, guest speaker, artists, faculty and staff for their support of this event. Proceeds from the event were delivered to the Hispanic Counseling Center in Hempstead, New York.
---
This year's AOA/GHHS induction dinner was held on Tuesday, April 29 at the Old Field Club. This annual event was hosted by Dr. Kenneth Kaushansky and Dr. Jack Fuhrer, and the guest speaker for the evening was Dr. Mark L. Zeidel, M.D., who is the Herrman L. Blumgart Professor of Medicine at Harvard Medical School and Chair of the Department of Medicine at Beth Israel Deaconess Medical Center in Boston. A big congratulations to all our inductees!
AOA Honor Medical Society
Alexander Abramowicz
Armen Aivazi
Rachel Beekman
Lea Bellomo
Raymond Beyda *
Kathryn Bradford
Brendan Carr*
Jared Cassin*
Deirdre Connolly *
Anne Darves-Bornoz
Genia Dubrovsky
Oren Factor*
Rachel Feder*
Igor Feinstein

* Jr. AOA inductees

James Gardner
Morgane Giordano*
Lauren Goldberg *
Abdul Kouanda
Daniel Migliaccio
Brandon Napstad
Andrew Smith*
Clifford Sung
Cameron Sweeney *
Emily Taub
Ajayram Ullal
Daniel Ventarola*
Caitlin Welch
Michael Yee *
Gold Foundation Humanism Honor Society
Raymond Beyda
Hannah Biederman
Muath Bishawi
Kathryn Bradford
Jared Cassin
Crista Cerrone
Laura Chen
Janice Cheong
Deirdre Connolly
Anne Darves-Bornoz
Michelle Dumond
Michael Gavalas
Janet Kwok
Roger Luo
Alyssa Nastro
Lindsay Rothenberg
Danielle Sganga
Clifford Sung
Cameron Sweeney
Carrie Wong
---