2020 - 2021 INDUCER FELLOWS
---
Justin Beutel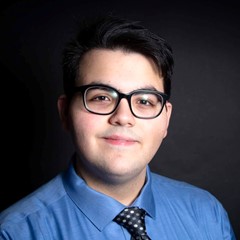 Justin is a junior Biology and Psychology major, interested in exploring the intersection of biology and technology. He runs the SBU Synthetic Biology Society to introduce the discipline to students of all backgrounds. In his free time, he likes to work on android apps, web development or whatever project catches his eye. As part of Dr. Lu's lab, he's working on preliminary investigations for evidence of p22-phox tumor suppressor mutations affecting development of Pancreatic Adenocarcinoma.
---
Leslie Campo Catalan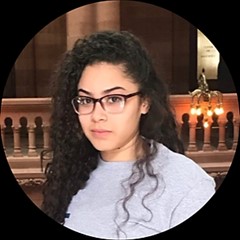 Leslie is a junior Biology/Health Sciences double-major, and she is minoring in Studio Art. As an INDUCER fellow, she is conducting research studying the relationship between microbes and cancer to prevent and treat colorectal cancer under the guidance of Dr. David C. Montrose (Department of Pathology). Leslie is a member of the Educational Opportunity Program and Advancement in Individual Merit (EOP/AIM) at Stony Brook University. Additionally, she is active in many clubs and societies including C-STEP, Chi Alpha Epsilon Honors Society, Alpha Iota Mu Honors Society, Pre-Medicine Society, Neuroscience Axis Club, Artists in Medicine Club, Health Club, SBU Club Swim.
---
Vanessa Diaz Almanzar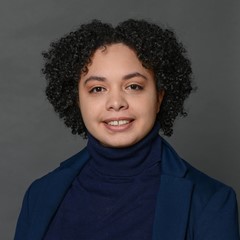 Vanessa is a junior from Long Island City, NY. She is majoring in Biochemistry, minoring in Health, Medicine, and Society. She is currently on the premed track. She hopes to use her improved research skills and experiences to find new ways to improve the lives of many. Vanessa is currently working in Dr. Bialkowska's lab, where she is studying how to improve therapeutic agents for treating pancreatic cancer and chronic pancreatitis. For the future, she plans to attend medical school to become an oncologist. As for extracurriculars, Vanessa is the Event Coordinator for Stony Brook's Biochemistry Society. During her free time, she enjoys listening to music, going for walks, and reading mysteries.
---
Nicolette Fenelon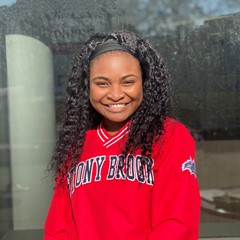 Nicolette is a rising junior from Queens, NY on the pre-medicine track. She is currently majoring in the biological sciences with a minor in Health, Medicine, and Society. After medical school, Nicolette hopes to become an OB/GYN or neonatologist and later hopes to start a chain of clinics focused on providing care to mothers and their children, specifically in under-served communities. Nicolette's primary goal is to use her research experience to help propel healthcare forward and improve the quality of patient care given by providers. She is currently a Medical Scribe at CityMD Urgent Care in Lake Grove. Nicolette is a very involved member of the Stony Brook Community. She is a Resident Assistant in Chavez Hall, the treasurer of Black Womyn's Association, and a member of the Student Activities Board. In her free time, she enjoys dancing and stepping with the Cadence Step Team, and also enjoys watching Netflix shows.
---
Audrey Fernandez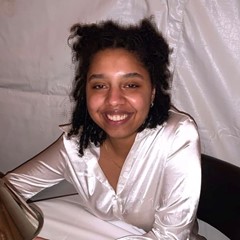 I am a rising junior at Stony Brook University. This is my first year participating in the INDUCER program. Having the opportunity to participate in cancer research has been a dream of mine since middle school; publishing a paper has been a dream of mine since high school. I'm honored to begin my career in research as an INDUCER Fellow, and I hope to address racial health disparities through my research. After my undergraduate years, I plan on applying to medical school.
---
Christelle Jean-Baptiste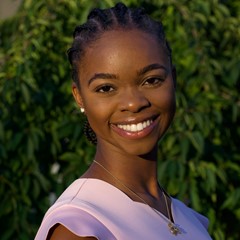 Christelle is a rising junior majoring in Biology with a minor in French language. She is a member of the Women in Science & Engineering (WISE) program and has assisted in Gender Disparity research on campus. She aspires to attend medical school with the hopes of becoming an Obstetrician-Gynecologist. For just over a year, Christelle worked for NY's COVID-19 contact tracing initiative to mitigate the spread of the virus. She has also interned with Pfizer to assist in their data collection and analysis of maternal immunization studies. She enthusiastically works under the mentorship of Dr. Maricedes Acosta-Martinez where she is conducting exploratory research on the miRNAs from extracellular vesicles in pregnant women with substance use exposure. Christelle is heavily involved in her campus community as a Resident Assistant as well as a Teacher's Assistant. She is currently training to become a certified medical assistant. During her free time, Christelle enjoys listening to music and exercising.
---
Sebastien Lalanne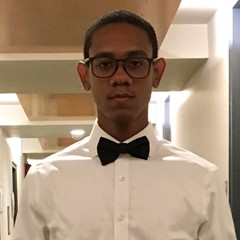 Sebastien is a rising junior at Stony Brook University majoring in Biology and minoring in history from Elmont, New York. He is on the pre-dental track with the intent of becoming a Doctor of Dental Surgery and volunteering abroad. He is currently a mentor and advisory board member for the Collegiate Science and Technology Entry Program as well as a member of the pre-dental society. Sebastien is passionate about being involved in his community and impacting lives through health care.
---
Anna Veintimilla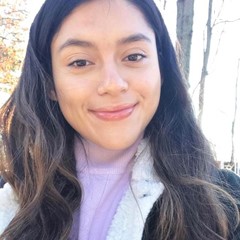 Anna is a junior from Long Island, New York who is majoring in Biology with a minor in Spanish. Currently, Anna is working under the supervision of Dr.Ojima in studying the anti-cancer potential of FABP-5 in aggressive prostate cancer cell lines. The goal of the project is to not only study the effectiveness of FABP-5 inhibitors in prostate cancer treatment but to potentially use this form of treatment in other types of cancers such as breast cancer. For the past three years, Anna has volunteered at SB HOME Clinic as a Spanish interpreter working closely with medical students and physicians from Stony Brook in providing free healthcare to the uninsured Spanish-speaking population. Additionally, Anna volunteers as an EMT-B at Port Jefferson EMS and is the current president of the Spanish Language Club. Being on the pre-med track, Anna hopes to one day become a physician and serve underrepresented communities, especially the Latinx community, in any way she can.
---
Breanna James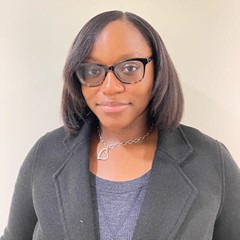 I am from Jamaica, Queens NY and am currently a senior majoring in Biology with a concentration in Interdisciplinary Biology on the Pre-Med track. I ultimately aim to obtain my M.D and M.P.H with a focus on Epidemiology so I can help underserved communities in addition to one individual at a time. I am working under the mentorship of Dr. Barbara Nemesure and Dr. Jennie Williams which allows me to integrate both public health and medicine in my research. Currently, we are collecting tissue samples in order to analyze differential expression of lung cancer biomarkers for early detection of lung cancer, with an emphasis on racial health disparities which I am further exploring in a review of scientific literature that addresses the differences in incidence and risk of lung cancer in African Americans compared to other racial and ethnic groups. Aside from being an INDUCER Fellow, I maintain other roles around campus including being a teaching assistant, a SBU high school recruiter volunteer, event coordinator for Black Womyn's Association and secretary for the Caribbean Student Organization. During my free time, I like to cook, rollerblade, and play board games.
---
Sasha McKay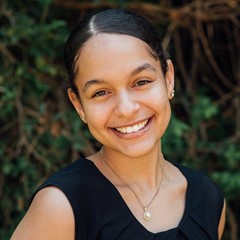 Sasha is a senior from New Rochelle, NY on the pre-med track majoring in Biochemistry and Sociology with a minor in Health, Medicine, and Society. She aims to attend medical school and earn a Masters degree in Public Health. She is currently conducting research under the mentorship of Dr. Jaymie Meliker. Under the mentorship, she is studying the racial disparities in colorectal cancer in Mississippi. In addition to her studies, Sasha is the President of the National Association for the Advancement of Colored People (NAACP) and the Vice President of the Minority Association of Pre-Health Students (MAPS). In her free time she enjoys sewing, singing, and watching documentaries.
---
Jennifer Mzobe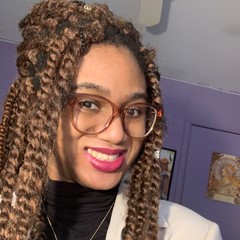 I am a bio major on the pre-med track minoring in English and aspiring to minor in Studio Art and Chemistry at Stony Brook University. Besides research, I enjoy creating art. And at one point I was nominated to have one of my pieces displayed at a gallery. I am interested in working in healthcare as a physician-scientist in hopes of incorporating creativity and humanity with my knowledge and experience in art and literature. In addition, I am the Vice President and founding member of the Leading Women of Tomorrow Chapter at Stony Brook and an Organic Chemistry TA. In my free time, I enjoy reading, creating art, and watching films.
---
Hillary Ramos Espinoza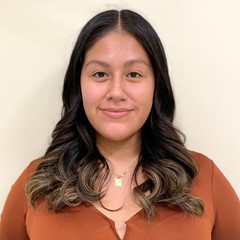 Hillary is a senior from Brentwood, New York. She is majoring in Biology while minoring in Health, Medicine, and Society. Hillary is currently working with Dr. Patricia Thompson-Carino, PhD (Previously Department of Pathology at Stony Brook Medicine); Currently Co-Director of Cancer Prevention and Control Research Program, Cedars-Sinai Cancer Center. Currently, she is working on DNA damage repair, gene expression, and patient response to Neoadjuvant chemotherapy and the effect of non-steroidal anti-inflammatory drug Sulindac on breast tissue and cancer prevention. She would like to incorporate these topics with racial health disparities in her future career goal of becoming a physician. Aside from research, she is involved in CSTEP, having served multiple positions as a teaching assistant and part of the mentee-mentor program. Currently, she is serving as an interpreter for SB HOME free clinic to facilitate patients' healthcare experience.