Alexander Baez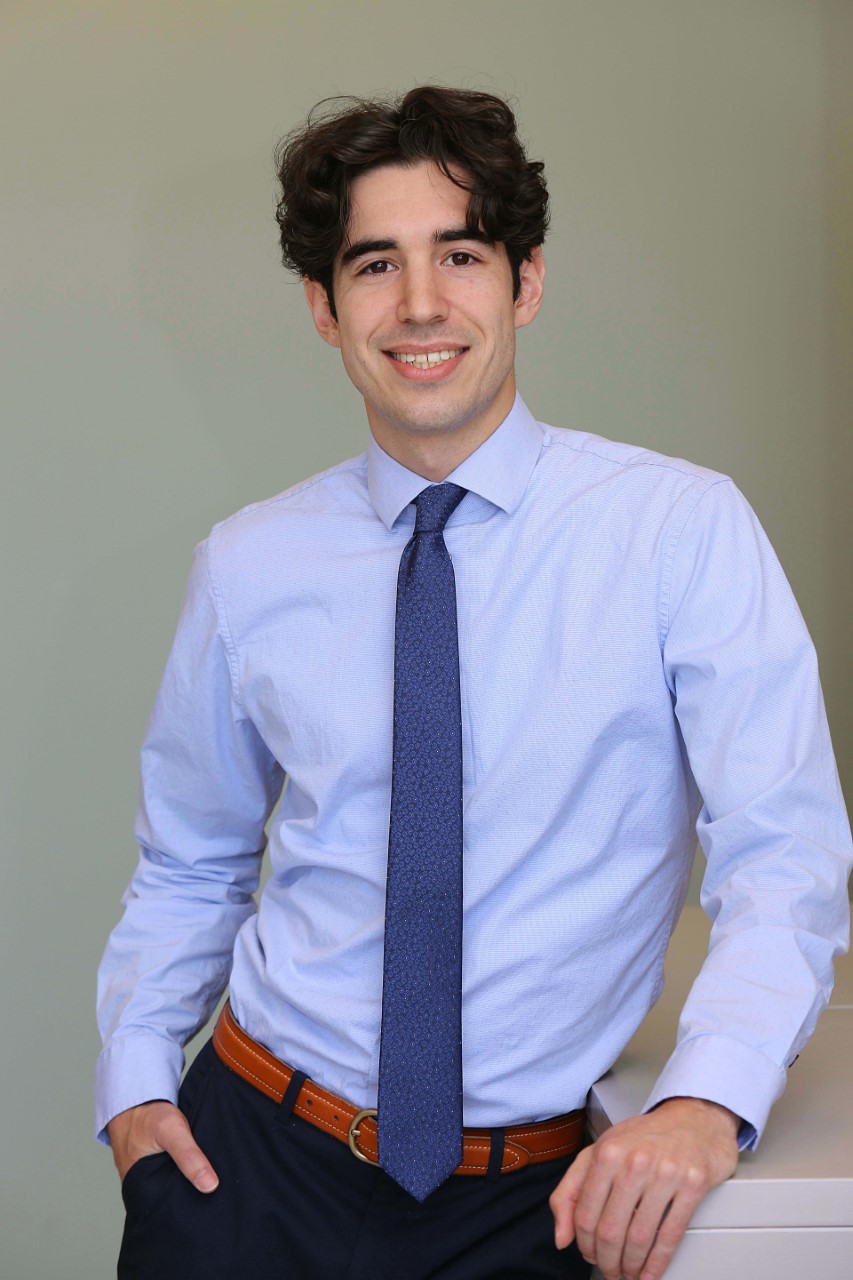 Education:
B.S. SUNY, Stony Brook University (2016)
Current Position:
4th Year MSTP
2nd Year Grad Student
Advisor:
Joshua Plotkin, PhD, Neurobiology & Behavior
Graduate Program:
Neuroscience
Research Interest:
Broadly, I enjoy pursuing synaptic physiology questions. My background is in patch-clamp electrophysiology, where I worked in a mouse brain model. I have experience with ex-vivo brain slices, helping to elucidate the role of post-synaptic scaffold proteins in cortical interneuron neurotransmitter receptor subunit integration. Most recently, I used brain-slice cultures to examine developmental changes in the neonatal hippocampal circuit which accompany chronic benzodiazepine exposure. I look forward to continuing exploring neurophysiological implications of clinical treatments.
Publications:
Baez A., Van Brunt T., Moody G., Wollmuth L. P., & Hsieh H. Voltage dependent allosteric modulation of IPSCs by benzodiazepines. Brain Research. 2020; 1736, 146699. doi:10.1016/j.brainres.2020.146699