Cristian Cleary
Education: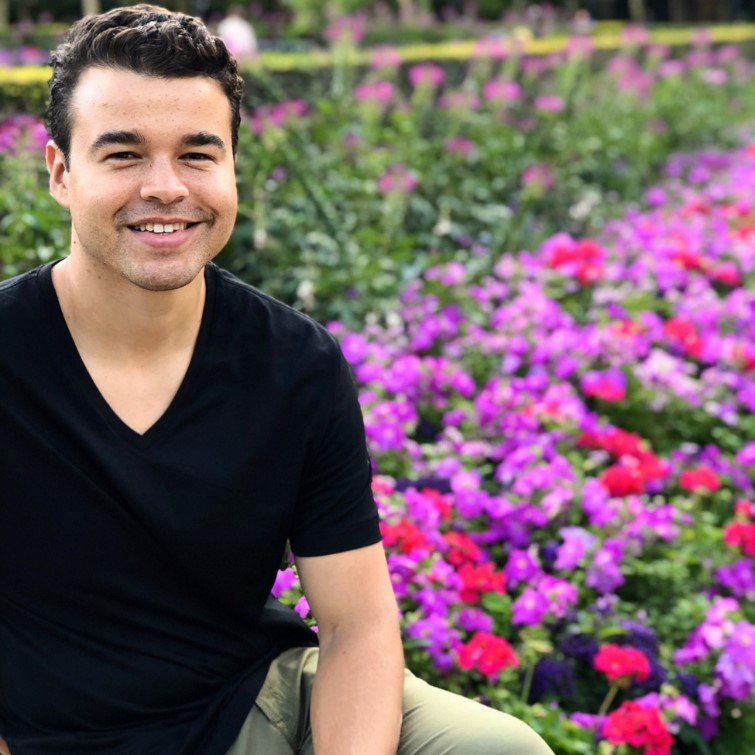 B.S. Columbia University, New York (2013)
Current Position:
6th Year MSTP
4th Year Grad Student
Advisor:
Chris Vakoc, MD, PhD
Graduate Program:
Genetics
Research Interest:
Rhabdomyosarcoma (RMS) is the most common extra-cranial solid tumor type in children in the U.S. RMS is a round, blue cell tumor which expresses some markers of myogenic differentiation such as MYOD, myogenin, desmin, and actin. It lacks later
markers of differentiation, however, and does not form myotubes or functional muscle units. As such, this cancer is thought to represent a malignancy of muscle progenitors unable to complete the myogenic differentiation program. The standard-of-care therapy for this disease has remained unchanged for the past 50 years and utilizes mechanisms of action that are not specific to this malignancy. To find elite therapeutic targets for RMS we have employed a negative-selection, domain-focused CRISPR/Cas9 screen of RMS cell lines to discover dependencies specific to this disease and characterize their potency. We aim to investigate the mechanisms by which RMS relies on these dependencies to create novel therapeutics.
 
Awards: Dean's Turner Fellowship Award
Publications:
(MSTP-supported publications indicated with an *)

Bodo S, Campagne C, Thin TH, Higginson DS, Vargas HA, Hua G, Fuller JD, Ackerstaff E, Russell J, Zhang Z, Klingler S, Cho H, Kaag MG, Mazaheri Y, Rimner A, Manova-Todorova K, Epel B, Zatcky J, Cleary CR, Rao SS, Yamada Y, Zelefsky MJ, Halpern HJ, Koutcher JA, Cordon-Cardo C, Greco C, Haimovitz-Friedman A, Sala E, Powell SN, Kolesnick R, Fuks Z. Single-dose radiotherapy disables tumor cell homologous recombination via ischemia/reperfusion injury. J Clin Invest. 2019 Feb 1;129(2):786- 801. doi: 10.1172/JCI97631. Epub 2019 Jan 14. PubMed PMID: 30480549; PubMed Central PMCID: PMC6355243.
*Somerville, T.D., Xu, Y., Miyabayashi, K., Tiriac, H., Cleary, C.R., Maia-Silva, D., Milazzo, J.P., Tuveson, D.A. and Vakoc, C.R., 2018. TP63-Mediated Enhancer Reprogramming Drives the Squamous Subtype of Pancreatic Ductal Adenocarcinoma. Cell reports, 25(7), pp.1741-1755.

Higginson, D. S., Damerla, R., Scher, E. D., Gutinov, S. I., Thompson, C., Cleary, C., ...& Lee, N. Y. (2016). HPV cell free DNA as a marker of response to chemoradiation for HPV-positive oropharngeal cancers.

Cleary, C., J. E. Leeman, D. S. Higginson, N. Katabi, E. Sherman, L. Morris, S. McBride, N. Lee, and N. Riaz. "Biological features of human papillomavirus-related head and neck cancers contributing to improved response." Clinical Oncology 28, no. 7 (2016): 467-474.

Higginson, D.S., Cleary, C.R., Riaz, N., Goglia, A., Klein, R.J. and Powell, S.N., 2015. An Unbiased Cell Based Radiogenomic Screen Identifies a Genetic Locus Within
Polymerase Theta (POLQ) That Is Associated With Double Strand Break Repair Efficiency Following Ionizing Radiation. International Journal of Radiation Oncology• Biology• Physics, 93(3), pp.S144-S145.