Lillian Talbot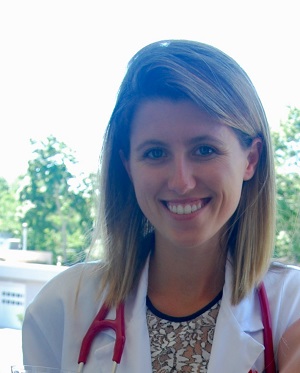 Education:
B.S. University of Connecticut (2014)
Current Position:
6th Year MSTP
4th Year Grad Student
Advisor:
Joshua Dubnau, PhD
Graduate Program:
Neuroscience
Research Interest:
Amyotrophic lateral sclerosis (ALS) is a progressive, presently incurable neurodegenerative disorder primarily affecting upper and lower motor neurons. The clinical, pathological and genetic diversity associated with ALS has led to the idea that ALS is a complex syndrome caused by alterations in multiple molecular processes. Early diagnosis is complicated by an inability to distinguish initial ALS symptoms from other neurological disorders. Patients undergo a battery of laboratory tests and physical examinations only to be given a probable diagnosis with no definitive etiology. With this in mind, we are undertaking a clinical study to identify novel RNA biomarkers in the cerebrospinal fluid (CSF) of ALS patients that may lead to improvements in diagnosis, treatment and a clearer understanding of the disease's pathophysiology.
Outside of the lab, you'll find me on a beach, on a mountain or in my kitchen. I love exploring New York and traveling abroad. I enjoy testing new recipes and sharing joyful meals with my friends and family.

Publications:
Duffy EI, Garry J, Talbot L, Pasternak D, Flinn A, Minardi C, Dookram M, Grant K, Fitzgerald D, Rubano J, Vosswinkel, Jawa RS. 2018. A pilot study assessing the spiritual, emotional, physical/environmental, and physiological needs of mechanically ventilated surgical intensive care unit patients via eye tracking devices, head nodding, and communication boards.Trauma Surgery and Acute Care Open. 3(1):e000180. doi: 10.1136/tsaco-2018-000180
Curran SA, Shyer Jam St Angelo ET, Talbot LR, Sharma S, Chung DJ, Heller G, Hsu KC, Betts BC, Young JW. 2017. Human Dendritic Cells Mitigate NK-Cell Dysfunction Mediated by Nonselective JAK1/2 Blockade. Cancer Immunology Research 5(1): 52-60.
Acabchuk R, Briggs DI, Angoa-Perez M, Powers M, Wolferz R, Soloway M, Stern M, Talbot LR, Kuhn DM, Conover JC. 2016. Repeated mild traumatic brain injury causes focal response in lateral septum and hippocampus. Concussion 1(3). doi: 10.2217/cnc-2015-0001