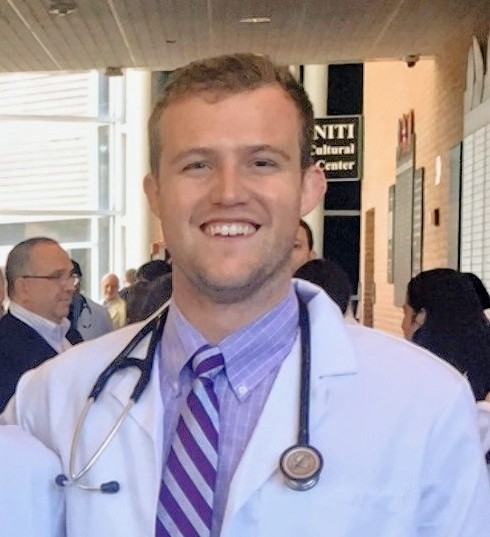 Education:
B.S. University of Arizona, Tucson (2016)
Current Position:
5th Year MSTP
3rd Year Grad Student
Advisor:
Molly Hammell, Ph.D., CSHL
Graduate Program:
Genetics
Research Interest:
In general, I am interested in the roles of the genome and epigenome in complex diseases, and how these findings can then be used for translational medicine. My current research in the M. Hammell lab focuses on the role of TAR DNA-binding protein 43 (TDP-43) in transposable element regulation. How these transposable elements are repressed throughout the life of the organism, and what contributions to disease processes when they are expressed truly interests me.
My previous research has been in two distinct fields: a mouse model of Niemann Pick Type C Disease, a lysosomal cholesterol storage disorder, and an asthmatic mouse model with a focus on immunology and Surfactant Protein A. More specifically, I have tested novel drug treatments in both the NPC and asthmatic mouse models.

Publications:
Marshall CA, Borbon IA, Erickson RP. Relative efficacy of nicotinamide treatment of a mouse model of infantile Niemann-Pick C1 disease. J Appl Genet. 2017 Feb;58(1):99-102.
Marshall CA, Watkins-Chow DE, Palladino G, Deutsch G, Chandran K, Pavan WJ, Erickson RP. In Niemann-Pick C1 mouse models, glial-only expression of the normal gene extends survival much further than do changes in genetic background or treatment with hydroxypropyl-beta-cyclodextrin. Gene. 2018 Feb;643 117-123.