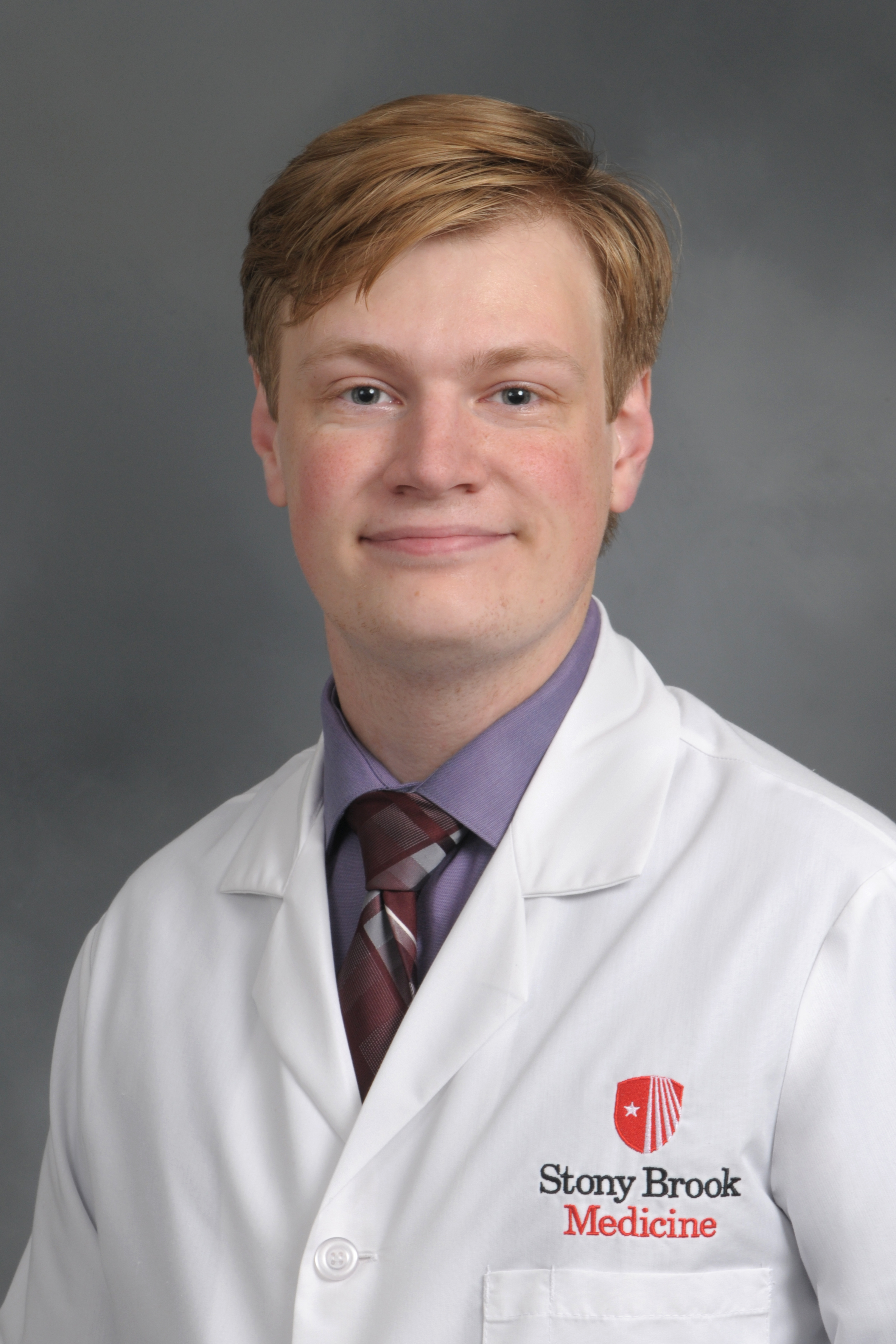 Anthony Chesebro
Education:
B.S. Columbia University (2018)
Current Position:
2nd Year MSTP
2nd Year Medical Student
Advisor:
TBA
Graduate Program:
TBA
Research Interest:
Broadly speaking, I am interested in quantitative and computational approaches to neuroimaging, particularly applied to understanding cerebrovascular disease and amnestic diseases, such as Alzheimer's. My prior work has focused on quantifying MRI-based biomarkers of cerebrovascular disease and tying them to clinical measures of memory loss and vascular pathologies. A specific research focus of mine has been the role of increased nocturnal blood pressure as a biomarker of vascular dysregulation and the corresponding increased risk of small-vessel cerebrovascular disease and accompanying memory impairment.
Publications:
Chesebro, AG, Melgarejo, JD, Leendertz, R, Igwe, KC, Lao, PJ, Laing, KK, Rizvi, B, Budge, M, Meier, IB, Calmon, G, Lee, JH, Maestre, GE, Brickman, AM. White matter hyperintensities mediate the association of nocturnal blood pressure dipping and hypertension with cognition. Neurology. 2020;94(17):e1803-e1810. doi:10.1212/WNL.0000000000009316.
Dominiguez-Vivero, C, Wu, L, Lee, S, Manoochehri, M, Cines, S, Brickman, AM, Rizvi, B, Chesebro, AG, Gazes, Y, Fallon, E, Lynch, T, Heidebrink, JL, Paulson, H, Goldman, JS, Huey, E, Cosentino, S. Structural brain changes in pre-clinical FTD MAPT mutation carriers. J Alzheimers Dis. 2020;75(2):595-606. doi:10.3233/JAD-190820
Stamm, BC, Rizvi, B, Colon, J, Igwe, K, Chesebro, AG, Lao, PJ, Schupf, N, Mayeux, R, Manly, JJ, Brickman, AM. Parental history of dementia is associated with increased small vessel cerebrovascular disease. J Gerontol A Biol Sci Med Sci. 2019;glz291. doi:10.1093/gerona/glz291.