Lucia Yang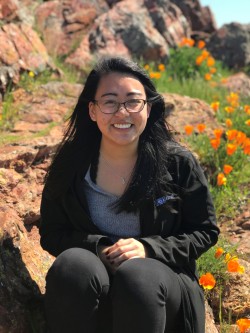 Education:
B.S. University of California, Los Angeles (2019)
Current Position:
2nd Year MSTP
2nd Year Medical Student
Advisor:
TBA
Graduate Program:
TBA
Research Interest:
My interests broadly include combining molecular biology and genetics to study neurodegenerative diseases. During my undergraduate years, I studied the molecular pathology of Huntington's disease (HD) by elucidating how the mutant huntingtin protein affects cortical and striatal function and communication. My thesis research focused on characterizing the chromatin landscape of HD knock-in mouse models.
Publications:
TBA