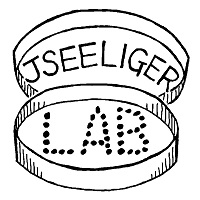 Contact the PI:
Email Jessica: jessica.seeliger@stonybrook.edu
Office location: Centers for Molecular Medicine 448
Office phone: 631-632-1674
Contact the lab:
Lab location: Centers for Molecular Medicine 435
Lab phone: 631-632-4144
Lab shipping address:

JSeeliger Lab
Stony Brook University
100 Nicolls Road CMM 435
Stony Brook, NY 11794-5140
---
Join the JSeeliger Lab!
We currently have openings for postdoctoral fellows. Potential applicants Should contact Jessica for more information.
We are currently actively recruiting graduate students. Enrolled or incoming graduate students interested in rotating in the JSeeliger Lab should contact Jessica.
Prospective graduate students should apply directly to any of the following graduate programs and are also welcome to contact Jessica directly.
Molecular and Cellular Biology
Prospective undergraduate students should send a cover letter, CV and latest unofficial transcript to Jessica.
High school students will be accepted only for full-time summer placements. Prospective high school students should send a cover letter and CV to Jessica by no later than the preceding December.