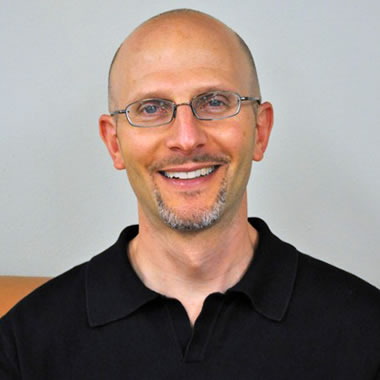 Dr. David Thanassi, Chair
Message From The Chair
The Department of Microbiology and Immunology (formerly the Department of Molecular Genetics and Microbiology) has been the home for world-class research programs in areas ranging from microbial pathogenesis, immunology and model organism genetics to cancer biology since its founding in 1970. Our mission is to advance the knowledge of the fundamental causes, means of prevention and treatment of human diseases.
We are dedicated to graduate training and are committed to providing a highly interactive atmosphere in which students and post-doctoral fellows will thrive.
Explore our website to learn more about the life of the department, our graduate program and research projects.
---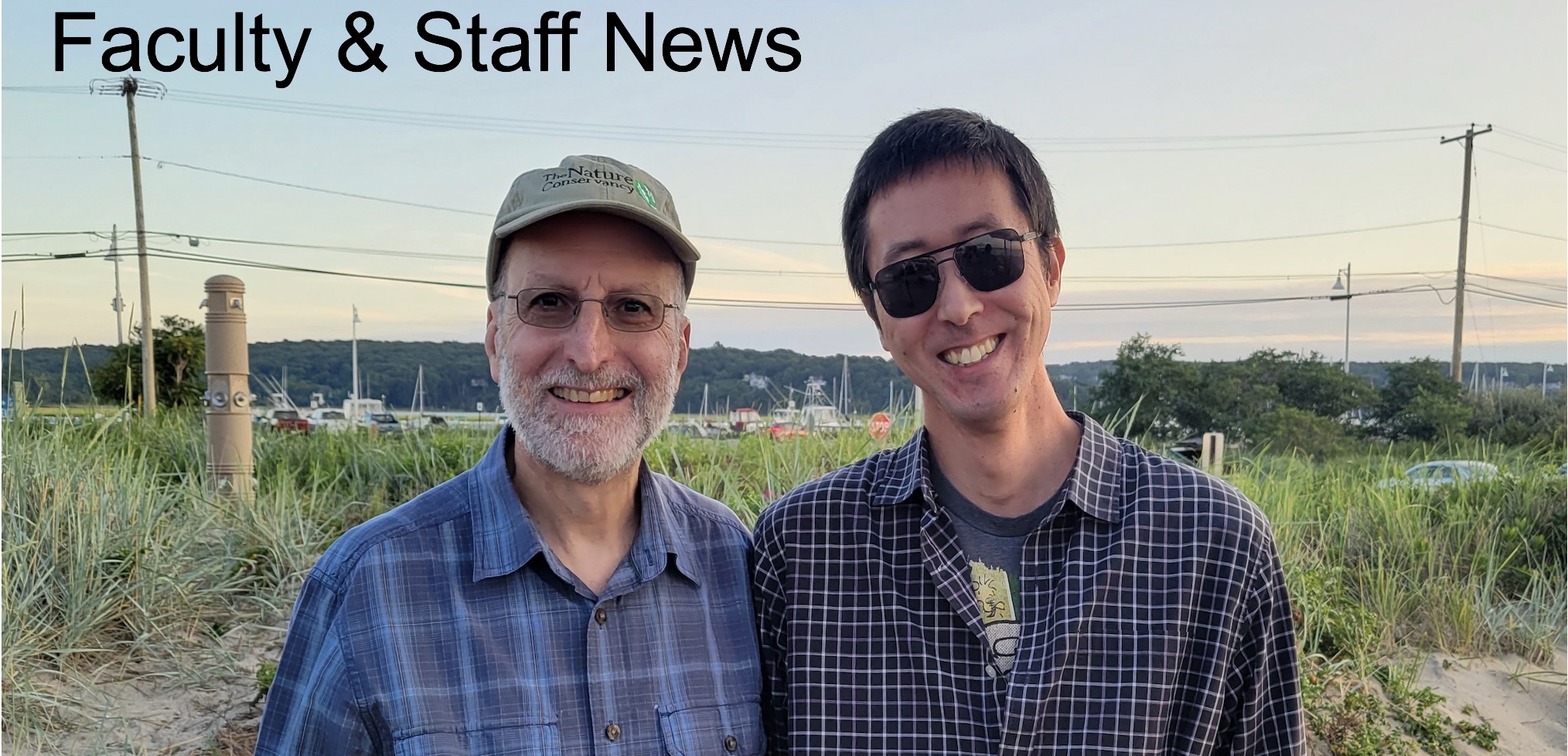 Congratulations to Dr. Hwan Kim, winner of the 2023 Early Career Research Excellence Award and Dr. Jessica Seeliger, winner of the 2023 Excellence in Graduate Student Mentoring Award, from the Renaissance School of Medicine at Stony Brook University.
Dr. Bettina Fries, Chief of Infectious Diseases and Professor of Medicine and Microbiology & Immunology, has been named a SUNY Distinguished Professor. 
Dr. Patrick Hearing was honored as a keynote speaker at the 2023 Montreal DNA Tumor Virus Meeting.
A team of scientists led by Dr. Brian Sheridan have uncovered a novel role of the vitamin A metabolite retinoic acid in the induction of intestinal resident CD8 T cell memory that could be manipulated to generate better vaccines. These findings were published in the Journal of Experimental Medicine and highlighted by the journal and SBUNews. 
Dr. Bettina Fries, Professor of Microbiology and Immunology and Chief of Infectious Diseases, has been named a Fellow of the American Association for the Advancement of Science.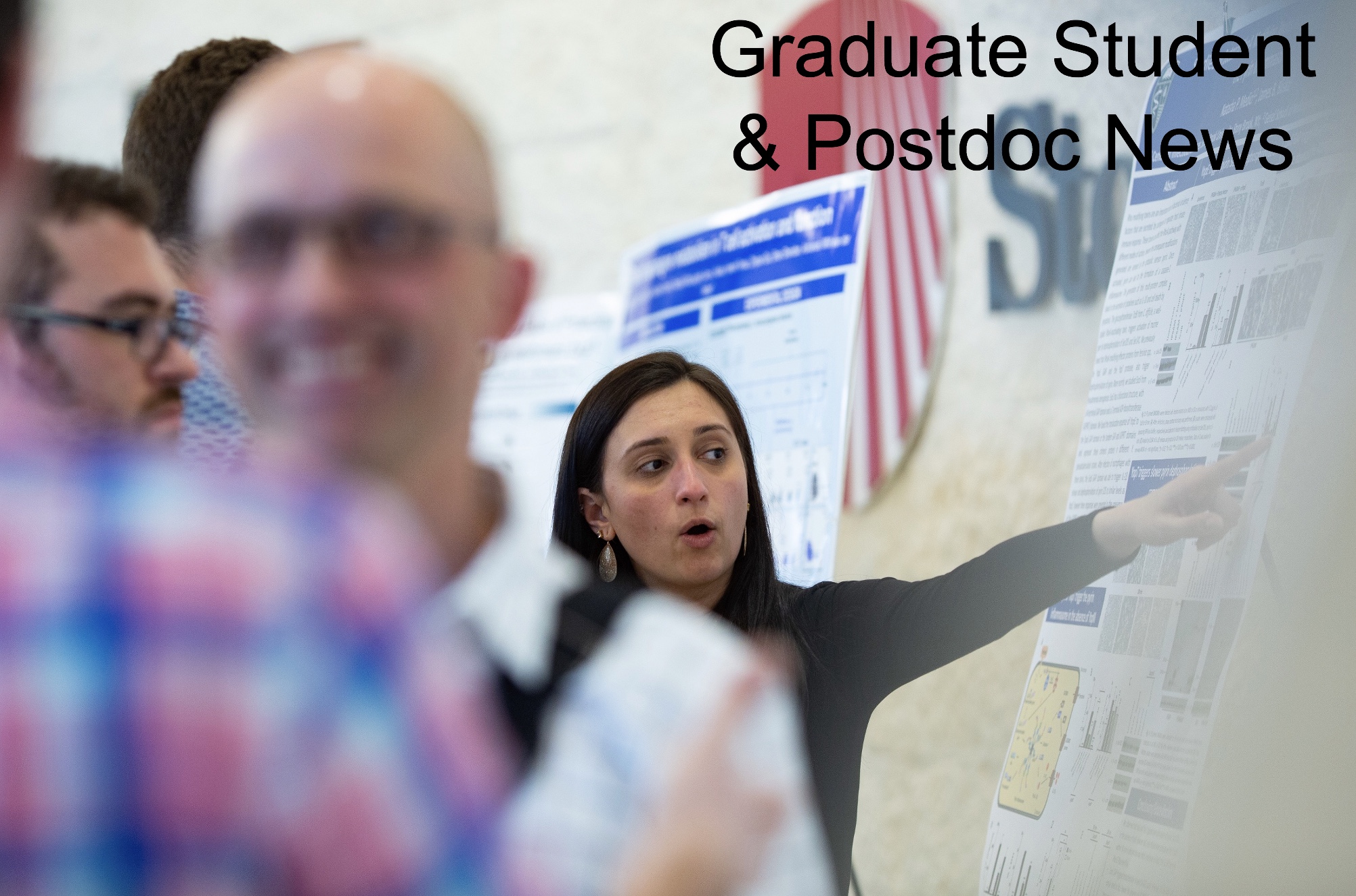 Congratulations to postdoctoral fellows Ankita Singh (Kumar Lab) and Gabriel Matos (Del Poeta Lab) for winning 1st and 2nd places in the 2023 Postdoc Spotlight.
Congratulations to Microbiology & Immunology graduate student Arshia Arasappan for being selected as a trainee in the Scholars in Biomedical Sciences Program 2023 - 2024.
The Fall 2023 incoming class was welcomed at a BBQ held at Cedar Beach in Mt. Sinai.
Alicia Mendoza, a PhD candidate in Elizabeth Boon's group, has been awarded a SUNY GREAT Award for Graduate Research - congratulations!
A 2021 paper co-authored by graduate students Stephen Gaudino, Cody Kempen, Hoi Tong Wong and their colleagues was selected as a Cutting Edge paper by the Journal of Immunology.
Department of Microbiology and Immunology
Stony Brook University
Stony Brook, New York 11794-5222
Phone: 631-632-8800
Fax: 631-632-9797