Message From The Chair
The Department of Microbiology and Immunology (formerly the Department of Molecular Genetics and Microbiology) has been the home for world-class research programs in areas ranging from microbial pathogenesis, immunology and model organism genetics to cancer biology since its founding in 1970. Our mission is to advance the knowledge of the fundamental causes, means of prevention and treatment of human diseases.
We are dedicated to graduate training and are committed to providing a highly interactive atmosphere in which students and post-doctoral fellows will thrive.
Explore our website to learn more about the life of the department, our graduate program and research projects.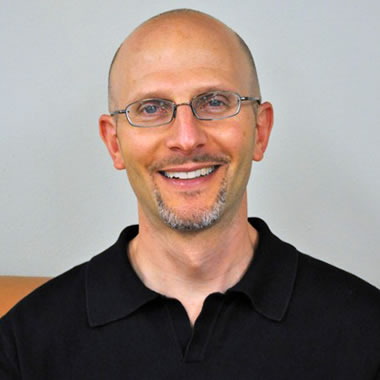 Dr. David Thanassi, Chair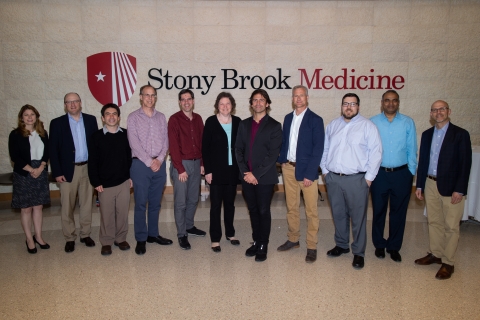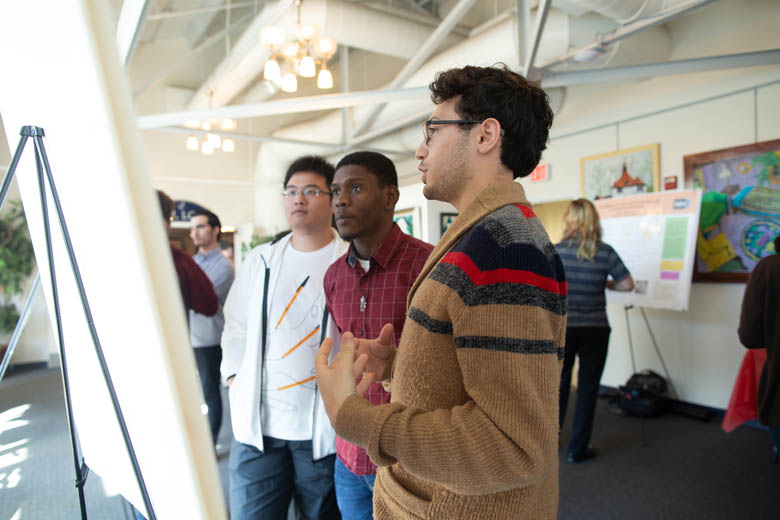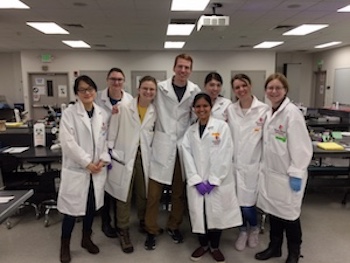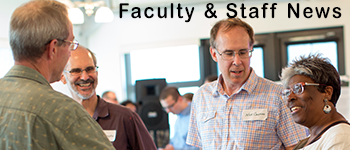 Professor and Chair David Thanassi and colleagues have determined the structure of the Escherichia coli PapC usher as it secretes P pilus assembly intermediates. Their work appeared in the journal Nature Communications. 
The discovery that highly elevated levels of the enzyme sPA2-IIA correlate with poor outcomes in patients with COVID-19, research published in the Journal of Clinical Investigation by Professor Maurizio Del Poeta and colleagues, is hailed for its identification of a new target for diagnosis and therapeutics.
The Hertz Foundation highlights the research accomplishments of Dr. Jessica Seeliger, an Associate Professor in the Departments of Pharmacological Sciences and Microbiology & Immunology.
Stony Brook University celebrates the 20th anniversary of a seminal publication from the laboratory of Dr. Carol Carter.
Dr. Maurizio Del Poeta is named a SUNY Distinguished Professor in recognition of his commitment to professional excellence, his broad-ranging achievements as a prolific researcher and scholar, and his pioneering and innovative research.
A Renaissance School of Medicine research team led by Drs. Oleksi Petrenko and Nancy C. Reich from the Department of Microbiology and Immunology has found that KRAS mediates immune evasion in a mouse model of pancreatic ductal carcinoma. Their paper reporting this novel and important finding was published in the journal Nature Communications.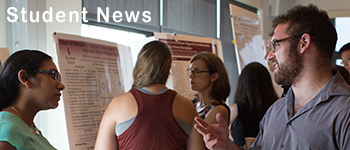 A 2021 paper co-authored by graduate students Stephen Gaudino, Cody Kempen, Hoi Tong Wong and their colleagues was selected as a Cutting Edge paper by the Journal of Immunology.
The winner of the 2019 Abrahams Award for Outstanding Scientific Achievement is John Psonis, a student in Dr. David Thanassi's lab, who received his Ph.D. in August. More
Research performed by Matthew Simons, a graduate student in Professor Erich Mackow's laboratory, and published in the May 2019 issue of the Journal of Virology was selected as an article of significant interest by the editors.