Principal Investigator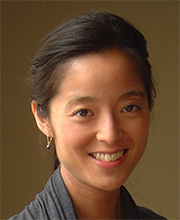 JESSICA C. SEELIGER
Assistant Professor
Department of Pharmacological Sciences
Secondary Appointment, Department of Molecular Genetics and Microbiology
Affiliated Faculty, Department of Chemistry
Hometown: Oberlin, OH
E-mail: jessica.seeliger@stonybrook.edu
Telephone: 631-632-1674
Office: CMM 448
Favorites: Markus Seeliger, dark chocolate, crunchy peanut butter, St. Lawrence String Quartet, her babies Carl and Maria, imagining that she is still the tallest person in the lab.
Jessica received her AB in Chemistry from Harvard University in 2000, her MPhil in Chemistry from the University of Cambridge in 2001, and her PhD in Chemistry from Stanford University in 2007. She moved to the University of California, Berkeley, in 2007 as a postdoctoral fellow with Carolyn Bertozzi and in Fall 2010 started her lab in the Department of Pharmacological Sciences at Stony Brook University.
Team Members
---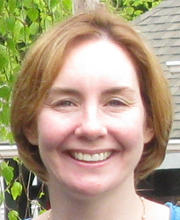 MARY LOU PREVITI
Research Associate
Hometown: Northport, NY
Favorites: Her two daughters, sweets from the lab candy jar, and singing while jamming out to loud music
Mary Lou is the Indiana Jones of research. In her more than twenty years at the bench she has:
1. Extracted proteins from sawdust for allergy testing
2. Tested hearing in guinea pigs
3. Hunted ticks
4. Extracted DNA from placentas
5. Injected mice by flashlight, during a hurricane, to transfer parasites
6. Crushed brains
(In other words, don't mess with Mary Lou.) She is also why the lab runs smoothly and why everyone is so well trained. She's a humble person and so of course didn't make this bio, but that's what you get when you don't bother to write it yourself after more than a year in the lab.
---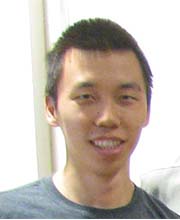 MICHAEL "BIKE" LI
Medical Scientist Training Program (MD/PhD) Student, Molecular and Cellular Pharmacology
Hometown: Palo Alto, California
Favorites: Gaming, corgis, movies
Mike received his B.A. in Biochemistry from Washington University in St. Louis in 2014. At Wash U he began his research experience in synthetic organic chemistry in Dr. Kevin Moeller's lab. His first rotation at SBU was in Dr. Tonge's lab and he was introduced to the Seeliger lab during a monthly TB supergroup meeting. Aside from wanting to eradicate M. tuberculosis, I hope that e-sports will continue to grow and become accepted in society.
---
Mukshud Ahamed
Graduate Student, Molecular and Cell Biology
Hometown: Westbrook, CT
Favorites: Studio Ghibli, the gym, channeling my ancestors through cooking, the beach and gardening
Mukshud received his B.A. in Molecular Biology and Biochemistry from Wesleyan University in 2019. At Wesleyan University he worked in the lab of Erika Taylor. In her lab, Mukshud worked on the gene-function assignment of putative tRNA modifying enzymes isolated from pathogenic bacteria. Mukshud is excited to join team APEX and proximity label all the proteins in the periplasm and mycomembrane!
---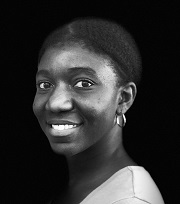 LISA-MARIE NISBETT
Postdoctoral Researcher
Hometown: Basseterre, St. Kitts and Nevis
Favorites: Dancing, eating, music and being an undercover tech junkie
Lisa-Marie received both her B.S. and M.S degrees from the LIU Post Campus of Long Island University in 2009 and 2012 respectively. She graduated in December 2018 with her Ph.D in Biochemistry and Structural Biology from Stony Brook University. Lisa-Marie hopes to be a Principal Investigator with her own research lab in the future.
---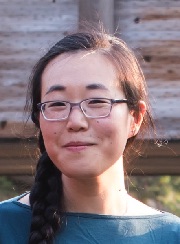 NURI KIM
Medical Scientist Training Program (MD/PhD) Student, Genetics
Hometown: Glendale, CA
Favorites: Eating, reading, hiking, andextra fine nib pens
Nuri earned her BA in English and Molecular and Cell Biology with emphasis in Genetics at UC Berkeley in 2011. She then worked as a Research Associate in the Midori Yenari lab at UCSF, where she studied the brain's innate immune responses to stroke and traumatic brain injury. At SBU, Nuri worked on cell migration in C. elegans with David Matus before joining the Jessica Seeliger Lab. For her dissertation, Nuri is excited to hone in on mechanisms of protein translation by close-reading codon usage in E. coli and Mycobacteria.
---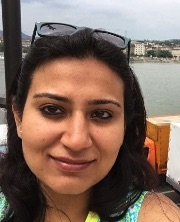 NEETIKA JAISINGHANI
Postdoctoral Researcher
Hometown: Gwalior, India
Favorites: Learning new languages, cooking, motorcycling, eating
Neetika received her BSc in Biotechnology from Banasthali University, India; her MSc from Bangalore University, India and her PhD in host lipid metabolism in tuberculosis from CSIR-Institute of Genomics and Integrative Biology, India in 2018. She joined the JCS lab at SUNY, Stony Brook in April 2019 as a postdoctoral researcher and wants to become an expert in mass spectrometry and also work on understanding the influence of lipid metabolites on the immune response in infectious diseases.
---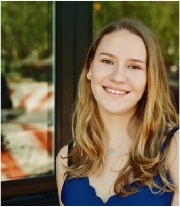 LIA PARKIN
Graduate Student, Molecular Genetics and Microbiology
Hometown: New York, New York
Favorites: her dog Biscuit, crime shows, painting and embroidering
Lia received a B.A. in Cellular & Molecular Biology from Barnard College, Columbia University in 2018. While she was at Barnard, she worked in Professor Ann McDermott's lab at Columbia using NMR spectroscopy to investigate the stability of certain liposomes that are used to study membrane protein ion channels. In addition, for her senior thesis project, she worked with Professor Brian Morton at Barnard and examined synonymous codon bias across different organisms. Now, she is very excited to learn more about mycobacterial membrane biogenesis!
---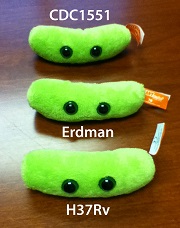 THE MTB TRIPLETS
Lab Mascots
Hometown: Berkeley, CA
Favorites: 7H9 and 7H11 media; mice, guinea pigs and monkeys; growing slowly
The triplets (CDC1551, Erdman and H37Rv) moved with Jessica to Stony Brook in 2010. They hang out in lab and keep everyone in line. Their primary activities are making complex lipids, being pathogenic, and keeping us guessing about how they do so.