Welcome, and thank you for your interest in the Stony Brook Medicine, Nephrology Fellowship Program. We provide a comprehensive post-graduate training program designed to produce outstanding clinical and academic nephrologists. The program offers an excellent balance of formal, informal, and independent education with ample exposure to all aspects of clinical nephrology including all modalities of dialysis, transplantation, hypertension, and ICU nephrology as well as clinical and basic science research. Fellowship highlights which enhance training include specialized ultrasound training, electives available in interventional nephrology, our comprehensive renal transplant program which offers exposure to all aspects of transplantation and two full-time nurse practitioners.

The Fellowship
The Nephrology Fellowship Program at Stony Brook Medicine is a fully accredited program that was founded in 1980 and has trained over 100 fellows. The fellowship trains a total of 7 fellows and accepts 2-3 new fellows yearly. Individualized electives and tracts are available to meet the goals of each trainee and include:
Clinical Nephrology: Two years which satisfies the ABIM requirements for certification.
Research Tract: Three-plus year fellowship for those interested in clinical or bench research and a career in academic medicine.
Nephrology-Critical Care: In conjunction with the Stony Brook Medicine Division of Pulmonary and Critical Care Medicine, as of 2017, one nephrology fellow yearly has gone on to an additional year of critical care training.
We thank you for your interest and for more information, contact our Fellowship Coordinator and Division Administrator, Lesley Foehrenbach.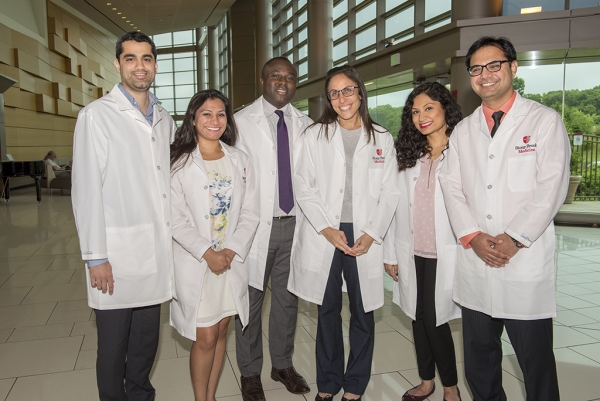 ---
Nephrology Fellowship Program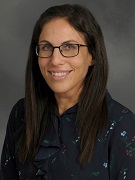 Chelsea Estrada, DO, MS
Assistant Professor of Medicine
Director, Nephrology Fellowship Program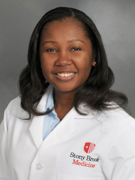 Dr. Farah Daccueil, MD, MS
Assistant Professor of Medicine
Associate Director, Nephrology Fellowship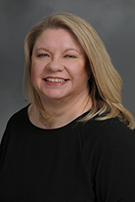 Lesley Foehrenbach
Fellowship Coordinator and Nephrology Division Administrator
Phone: 631-444-1617
Fax: 631-546-7004
Lesley.Foehrenbach@stonybrookmedicine.edu