Program Director's Welcome

Welcome. Our Critical Care Medicine Fellowship is integrated with but separate from the Pulmonary Critical Care fellowship.  We offer a one- or two year track, depending on candidates' prior training background, both in accordance with ACGME accreditation.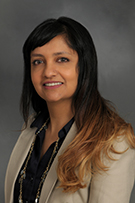 Stony Brook University Hospital is the main site for clinical training.  Located in Stony Brook, New York, we are the only primary site academic health facility in the entire Suffolk County region, serving a diverse population of nearly 1.5 million over 2,200 square miles.
We offer a dedicated curriculum specifically designed to promote practical and evidence-based understanding Critical Care Medicine, meeting all the requirements for procedural training & for CCM board certification.  CCM fellows rotate in or consult in multiple ICUs including: Medical, Surgical, Cardiac, Cardiothoracic, Neurological & Emergency Medicine Critical Care units. They become adept at triage decision making and patient stabilization during their critical care consultative experiences.  In addition to this robust clinical training, we offer formal training in ICU administration, team dynamics & quality improvement;  We provide an excellent complement of conferences and lectures including clinical case conferences, ultrasound rounds, simulation exercises, journal club, research conference and morbidity and mortality conference.  Research opportunities in critical care clinical outcomes, MICU outcomes, cardiac arrest, critical care ultrasound & echocardiography.

Sahar Ahmad, M.D.
Chief, Division of Pulmonary, Critical Care and Sleep Medicine
Director of Ultrasound & Critical Care Education
Associate Professor of Medicine
Director, Medical Intensive Care Unit
Program Director, Critical Care Fellowship