Sol F. Green, PhD, FACB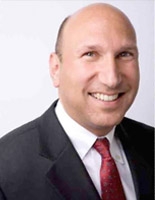 Assistant Professor of Clinical Pathology
Stony Brook Medicine
Stony Brook, NY 11794
Tel: (631) 444-9788
Email: Sol.Green@stonybrookmedicine.edu


Clinical/Research Summary:
Dr. Green has over 25 years clinical research experience in fields of Laboratory Medicine, including preanalytical variability and errors, clinical chemistry and automation, blood pH and gases, endocrinology, therapeutic drug monitoring, toxicology, special chemistry and cardiac markers. He is a fellow of the National Academy of Clinical Biochemistry, and has a Certificate of Qualification as a Clinical Laboratory Director in New York State. He has been responsible for oversight of the BD Diagnostics Preanalytical Systems Department of Medical Affairs in Europe, Middle East and Africa as well as North and Latin America. Currently he is the US Medical Director and Director of Global Technical Services.

Dr. Green's leadership experience in professional organizations relevant to clinical practices and standards include: The European Preanalytical Scientific Committee member, International Federation of Clinical Chemistry and Laboratory Medicine – Corporate member, Association of Clinical Scientist – Scientific Council, Clinical Laboratory and Analytical Sciences – Section Executive Committee and Past Chair, American Association of Clinical Chemistry – Section Executive Committee and Past Chair and member of the American Chemical Society. Dr Green has over 60 publications including 5 book chapters and 5 patents relevant to preanalytical clinical devises.
Education:
Institution and Location
Degree
Year(s)
Field of Study
SUNY at Stony Brook
B.S.
1981
Biology
CUNY at Queens College
M.A.
1983
Biochemistry
Sackler School of Medicine
Ph.D.
1990
Clinical Pathology

Positions and Employment:
1991
Visiting Scientist, LIJMC, Albert Einstein School of Medicine Clinical Pathology
1994
Post-doctoral Fellowship, Clinical Chemistry, University of Connecticut /Hartford Hospital
1994
Laboratory Director, Clinical Chemistry, Special Chemistry and Toxicology, Bronx Lebanon Hospital

1996-present
Medical Director, US Region and Global Technical Services, Becton Dickinson and Company, NJ

Honors (selected):

1989
Israel Society for Clinical Biochemistry Award for Outstanding Doctoral Candidate
1993
American Association of Clinical Chemistry, Student Research and Travel Grant Award Recipient, Chicago

1993
American Association of Clinical Chemistry, Student Poster Contest Winner, Chicago

1995
American Association of Clinical Chemistry, CliniChem '95, Best Abstract Award, NJ
1995
American Association of Clinical Chemistry, 47th National meeting, press release on "The utility of cardiac troponin-T in the triage of admitted patients"
1995-97
American Association for Clinical Chemistry - Nominated to NYC Metro Section Executive Committee

1997
American Association of Clinical Chemistry, CliniChem '97, Best Abstract Award, Philadelphia
1999
Becton Dickinson and Company, Critical Care Collection, Special Achievement Recognition Award
1999-00
American Association for Clinical Chemistry NYC Metro Section Chair-Elect
2000-present
Association of Clinical Scientists, Officer of Scientific Council
2000-01
American Association for Clinical Chemistry NYC Metro Section Chair
2001-02
American Association for Clinical Chemistry NYC Metro Section Past Chair
2002-03
Clinical Ligand Assay Society NY/NJ Metro Section Chair-Elect
2003-04
Clinical Ligand Assay Society NY/NJ Metro Section Chair
2003
National Academy of Clinical Biochemistry, Fellow of the Academy of Clinical Biochemistry
2004-05
Clinical Ligand Assay Society NY/NJ Metro Section Past Chair

Other Experience and Professional Memberships:
1988-present
Israel Society for Clinical Biochemistry
1990-present
American Chemical Society
1992-present
American Association for Clinical Chemistry
1994-present
Association of Clinical Scientists
1994-present
Academy of Clinical Laboratory Physicians and Scientists
1997-present
Clinical Ligand Assay Society
2003-present
National Academy of Clinical Biochemistry
2005-present
International Federation of Clinical Chemistry and Laboratory Medicine